Styrian Products

|

Packaging
Earwear Intro Line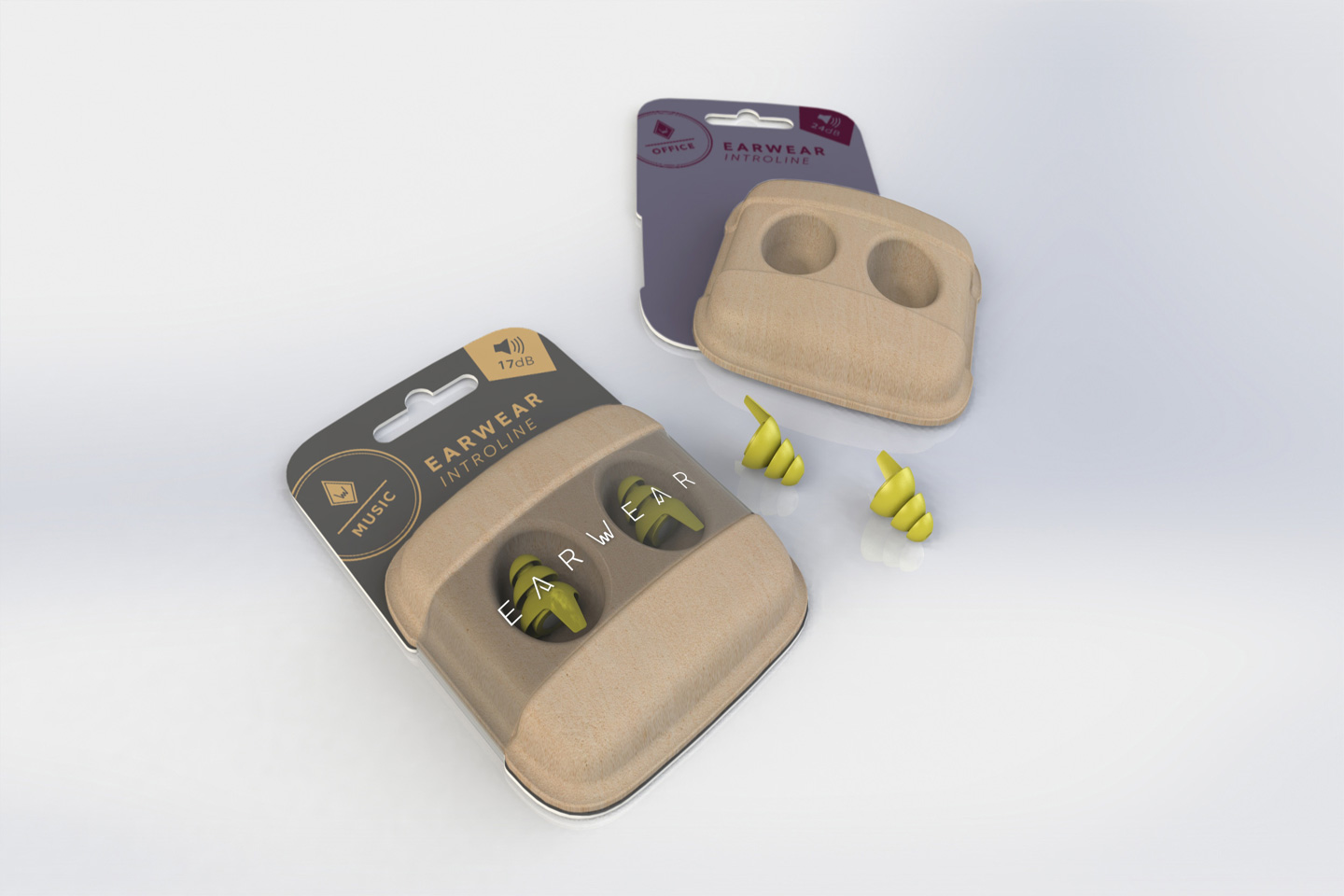 Made of soft silicone, the Earwear Intro Line is pleasant to wear and guarantees perfect protection. Background noises are still audible. Georg Wanker used fibre cardboard for the innovative packaging solution, a recycled material that does not only play its technical but also its aesthetic qualities in this sales and transport packaging.
Neuroth can look back on more than 100 years of history. The European technology and logistics centre is located in the east Styrian town of Schwarzau. Today Neuroth's hearing care professionals offer optimal advice and service in seven countries. The high quality standard of the products as well as the most up-to-date hearing aid and hearing protection technology make Neuroth a specialist in 'better hearing'.
Georg Wanker studied Industrial Design at the University of Applied Sciences Joanneum in Graz and founded the design studio Edelweiss Design with two partners in 2005. In 2012 he launched his own studio under the name GWID.
Information

Product: Earwear Intro Line
Product line: Intro Line
Material: Fibre Cardbord
Measurements: 6 x 10 x 2 cm
Design: Georg Wanker, Industrial Design, Graz
Production: Neuroth, Wolfsberg im Schwarzautal
Member of Creative Industries Styria: GEORG WANKER Industrial Design