Styrian Products

|

Packaging
HOLY GIN by Martin Hochstrasser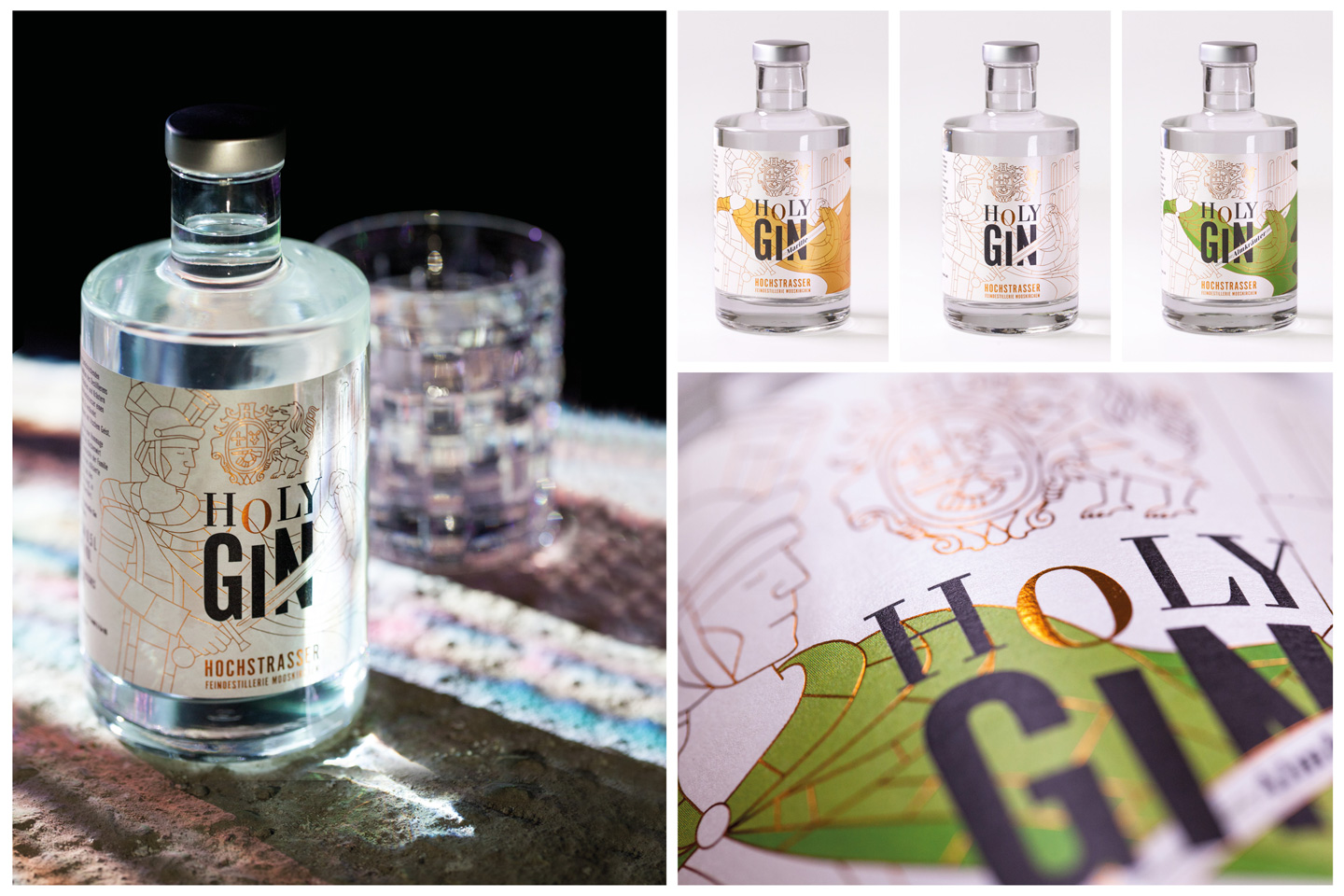 The history of the house Hochstrasser is linked to the restaurant Kirchenwirt in Mooskirchen, which refers to a tavern next to a church. Hence, the bottle design by RNPD imitates the style of classical church windows, the pewter edges of which can be seen on the label, implemented through copper in a hot foil stamping process. The ionizing reflecting paper on the labels help you differentiate between the individual varieties. The design was awarded a Gold Green Panther.
For more than 80 years, Hochstrasser has been creating fine brandies, spirits, schnapps and liqueurs in western Styria. For the family-run company distilling is an art of life.
The foundation for today's successful full-service agency RNPD was laid in 1996. Since 2011, Philipp Raunigg and his team have been focusing on product design, which makes RNPD much more than an ordinary advertising agency.
Information
Product: HOLY GIN by Martin Hochstrasser
Product line: Gin
Year: 2018
Design: RNPD – Raunigg & Partner Development GmbH, Graz
Production: Feindestillerie Hochstrasser GmbH & Co KG, Mooskirchen
Member of Creative Industries Styria: RNPD Raunigg & Partner Development