Design Month Graz bundles and condenses the energy of the local creative industries within one month, makes it visible to the outside world and thus makes a central contribution to anchoring the creative industries in people's consciousness. It provides a space for innovative projects – be it experimental or commercial – and thus heightens the perception of the meaning of design: it is not about purely decorative behaviors (design as styling), but about the economic relevance (design as development and value added process) as well as the transformational power of design in economy and society.
Numerous local partners are also involved in Design Month Graz. The term "design month" acts as an umbrella brand and assembles the individual activities under one uniform appearance, without jeopardizing their independence. The Creative Industries Styria coordinates and organises the Designmonat Graz and spans a substantive and programmatic range from a variety of individual initiatives from designers to the large local design training institutions, thereby enabling synergies and cooperation between the creative industries and "classic" companies.
This was Design Month Graz 2018.
Preview
Design Month Graz 2019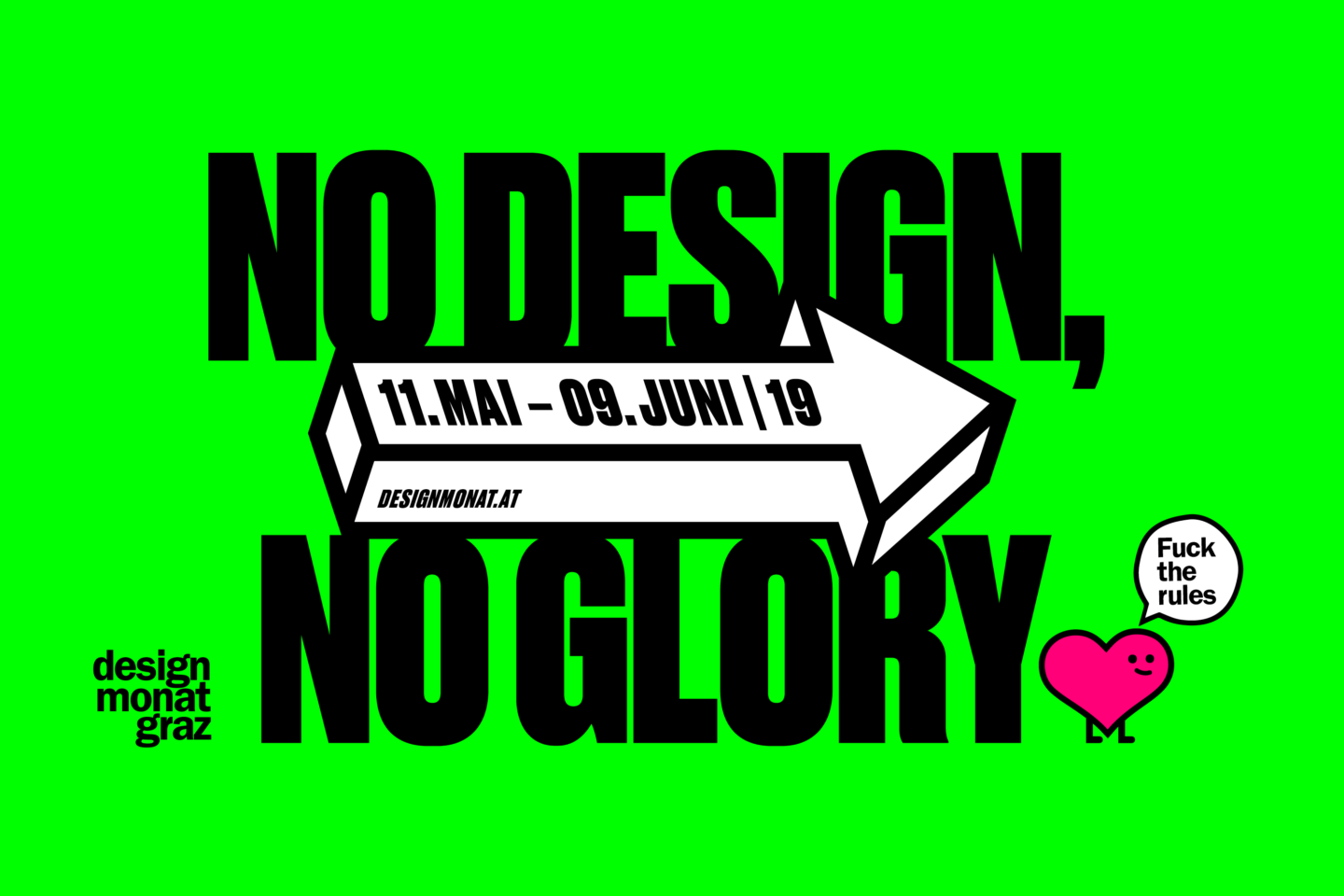 In 2019, Design Month Graz will turn the UNESCO City of Design back into an urban design zone. Thanks to the diverse program, design will be brought to the public fore from 11 May to 9 June 2019.
In addition to the annual formats such as "Design in the City", the CIS-Design Battle and exhibitions in designforum Steiermark and Hollenegg Castle for Design, the UNESCO City of Design Istanbul 2019 is close cooperation partner of Creative Industries Styria. Within the framework of two program points of Design Month Graz it is possible to get acquainted with the design landscape of Istanbul. Another fixed program is the Designfestival assembly, which focuses on fashion design.
In the preview, you will get a first insight into the variety of events of Design Month Graz 2019.
Program focus 2019 "Women & Design"
Design and product design – a history of misunderstandings and clichés, especially when it comes to gender. The design of everyday objects still reflects the gender stereotypes of their designers. It becomes particularly delicate when "well-intentioned" gender-specific design, which respects female preferences and needs, does actually reinforce role stereotypes. For a long time, a generation of young, highly educated and internationally connected female designers has been active, who do not seek their professional sake in the battle of the sexes, but act with great self-confidence and do draw from the full. Female designers prefer to impress with their work rather than with slogans and that way truly live gender equality within the creative community. What it needs is to  overcome old and outdated role models and encourage young women to venture into technically demanding design disciplines. There is also a need for the awareness of gender-sensitive design and, last but not least, designers who are willing to enthusiastically break down clichés.
Save the date
Design Month Graz 2019 will take place from May 11 to June 9, 2019. The grand opening will take place on May 10 at 19.30 at Joanneumsviertel.
Review
Design Month Graz 2018
This was Design Month Graz 2018
Save the date
Design Month Graz 2019 will take place from May 11 to June 9, 2019.