Design Month Graz 2022
designfrische
Visitors of the designfrische can go by foot or e-bike through the mountain village of Trahütten, which used to be popular as a summer resort, where they can participate and experience nature- and site-specific design approaches at six stations.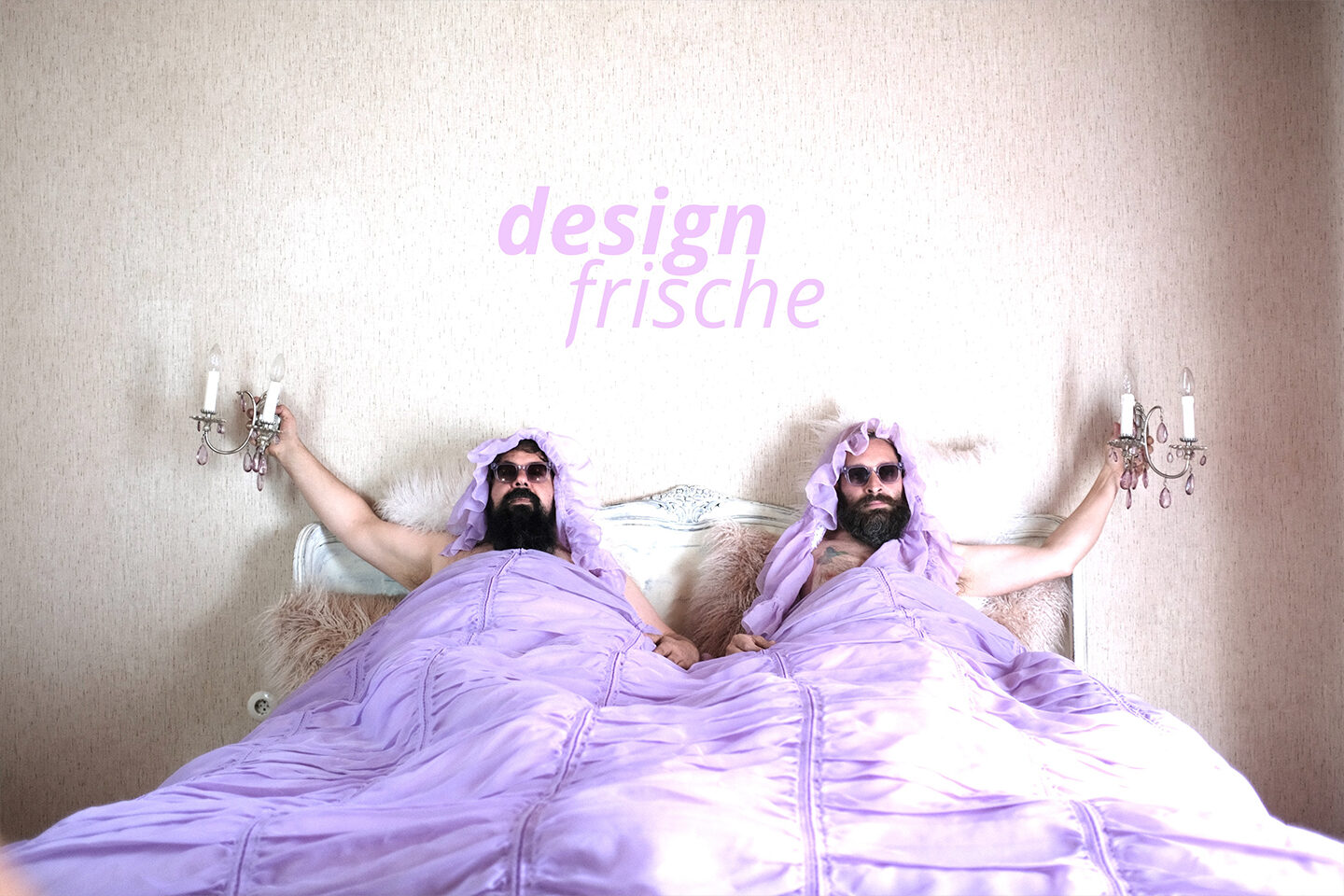 The designfrische looks at the networking of local designers and companies from different sectors and wants to point out the potential of the "impact of design" in rural areas. The spectrum ranges from individual pieces by the wooden jewelry manufactory astwerk to locally made cosmetics by Naturgestöber, the Villa Volatile exhibition in the carpentry and the interior design by the SelfSightSeeing Company. The designer duo Itshe & Io turn the rooms they designed in Trahütten into 'walk-in' stations. While the two adventure suites – Alban Berg and Alma Mahler – in the listed Villa Alban Berg refer to their historical residents in terms of design, Casa Tondolo combines the grown retro-Alpine coloring of the former Lernpeiss guest house with the individual artistic approaches to a food design based cuisine. The core of the designfrische is the exhibition In_Organic Symbiosis, which Moya Hoke, as designer in residence in Trahütten, will both develop and present in the Sagmeister art space. She combines lamps made of translucent porcelain with artistic material research into skin-like symbiotic bacterial and yeast colonies from Kombucha production. Visitors have the opportunity to be creative themselves within the framework of the exhibition and thus to actively 'grasp' the special material as well as the production process.
design
frische
Opening:
26.05.2022, 11.00 Uhr, municipal office Trahütten
Opening hours:
Exhibition & Osteria at Casa Tondolo
May 26 to 29, 2022 | 11am to 5pm
June 4 to 6, 2022 | 11am to 5pm
Stations:
1. Casa Tondolo Trahütten | Alexander-Kortschak-Weg 6
2. Alban Berg Villa | Alban Berg Weg 1
3. Art space Sagmeister | Weberthoma Weg 2
4. The carpentry | Trahütten 58
5. Naturgestöber | Nicolausweg 2
6. astwerk | Trahütten 100
designfrische Special | Sleepover & Food Experience
Itshe & Io invite you to take a trip to Casa Tondolo, an experience combining culinary delights and art performance, with or without an overnight stay.
Dates: 27.05. | 28.05. | 04.06. | 05.06.2022
Start: 17.00 Uhr
Limited places!
Performancedinner, overnight stay & breakfast: 120€
Dinner only: 60€
Wine pairing: 30€
Cooperation partners:
Tourismusverband Südsteiermark
Gemeinde Deutschlandsberg
Schillern – Die kulturelle Landpartie
e-bikes & biken Joachim Ruhri
Weingut Resch