Styrian Products

|

Branding
Haindl Mill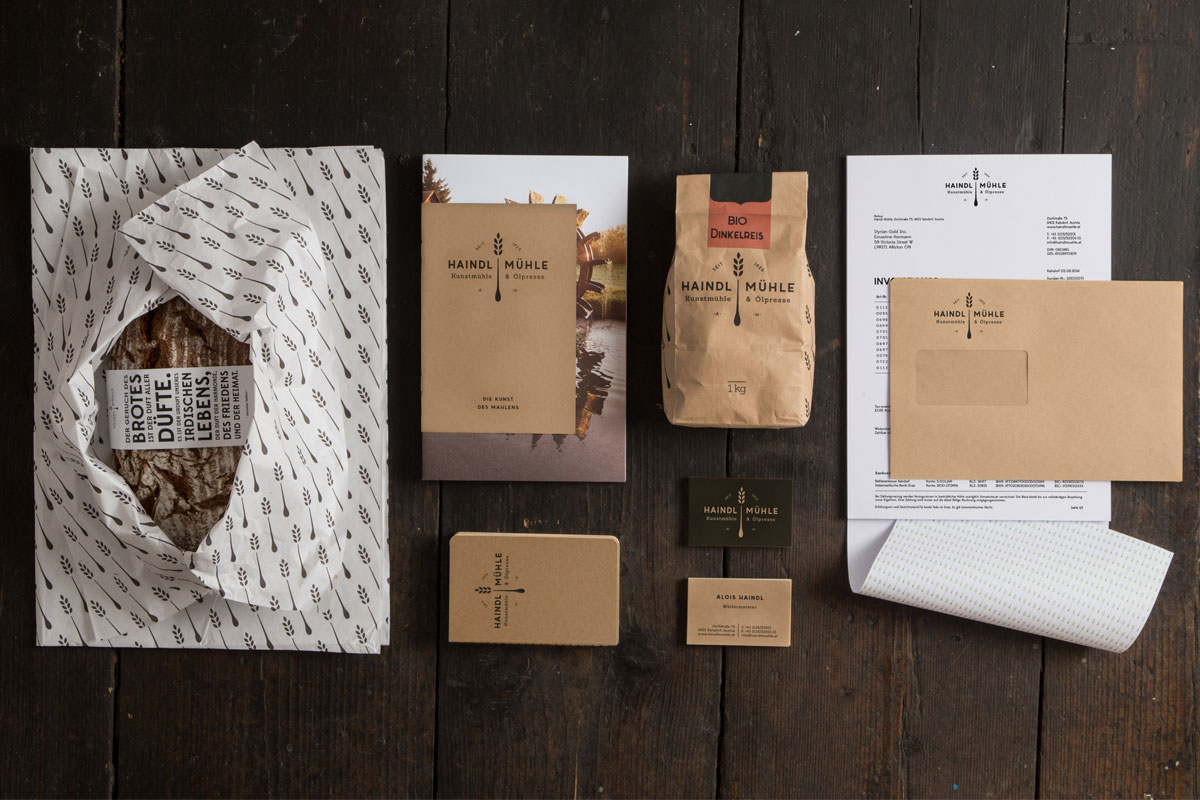 Due to the signal colours yellow and green, the design takes up the colours of the golden ears of wheat and the dark green pumpkin seed oil and simultaneously manifests wonderful sunny days, ripe pumpkin seeds, green fields and unspoiled nature. The extended colour palette adds colourful spots to the straight-lined design and helps you distinguish between the manifold types.
The Haindl mill, located in the middle of the southern Styrian grain farming region, is deeply connected to the aliment flour. Experience and the careful handling of precious raw materials guarantee the perfect taste of the organic and natural products.
The teams of EN GARDE, founded in 2006, comprise interdisciplinary interlinked professionals, from user experience design, graphic design and social media to programming and content management.
Information
Product: The Haindl Mill 
Year: 2016
Design: EN GARDE Interdisciplinary GmbH, Graz
Production: XHaindl Mühle, Kalsdorf near Graz
Member of Creative Industries Styria: En Garde