Styrian Products

|

Fashion & Accessory
Ribbon Skirt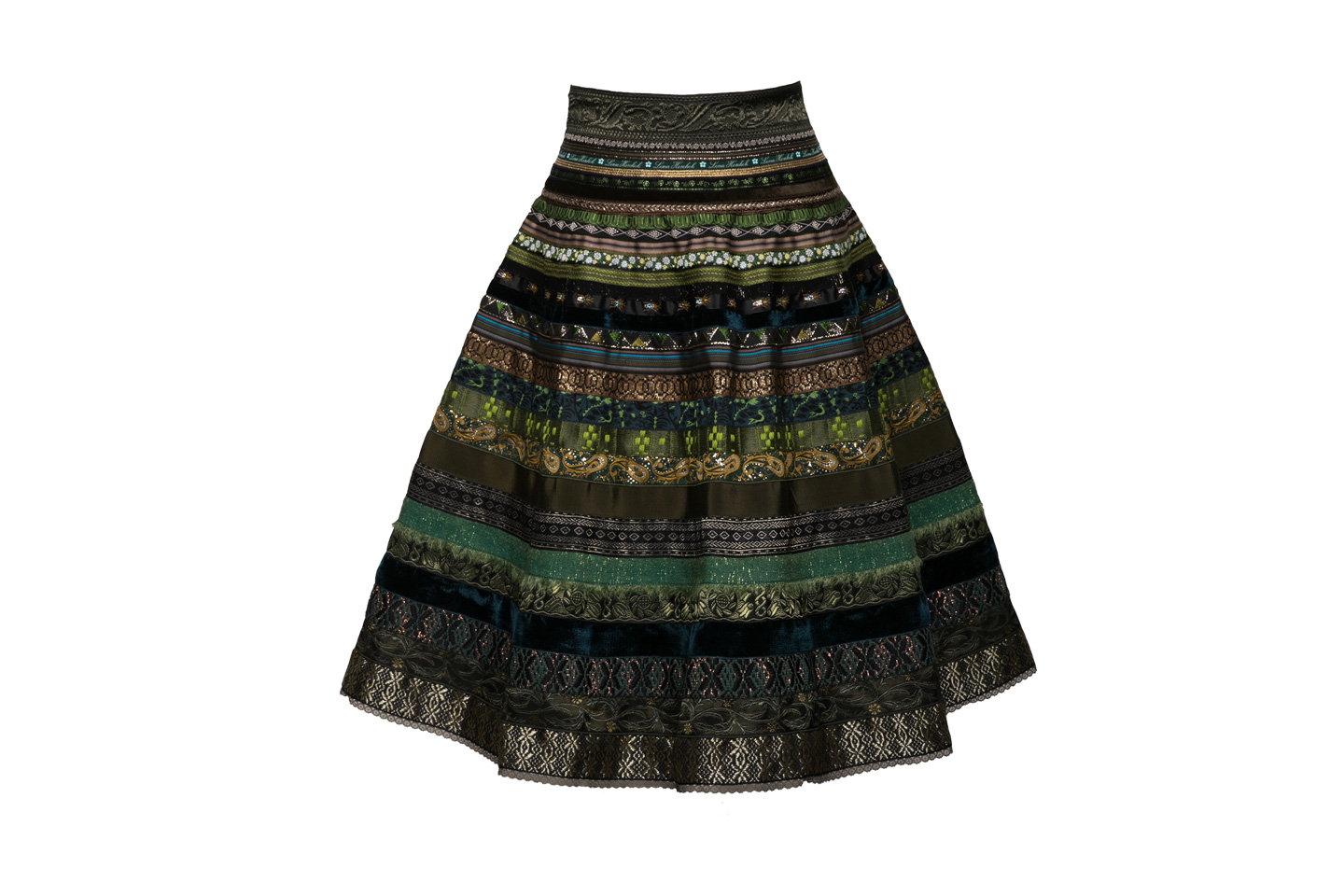 Since the launch of Lena Hoschek's label, the Ribbon Skirt has become a fixed part of every collection and a trademark. Made by hand from an average of 28 bands, the Ribbon Skirt was sold for the first time in 2005 and has since become a popular collector's item.
Lena Hoschek's feminine fashion is inspired by the vintage trend. She captivates her clients through carefully selected materials, loving details and sustainable production in small businesses in Europe.
Lena Hoschek founded her own label in November 2005 in a small studio. Since then, her name has been symbolizing the return to traditional handcraft, classic cuts and the female hourglass silhouette, without looking conventional. Pattern opulence and exquisite materials characterize her collections.
Information

Product: Ribbon Skirt
Product line: Wintergarden
Year: 2018/19
Material: Cotton, viscose, polyester, modal, polycyclic, polyamide, further fibres
Design: Lena Hoschek, Graz
Production: Lena Hoschek GmbH, Wien