Styrian Products

|

Interior
Orto 53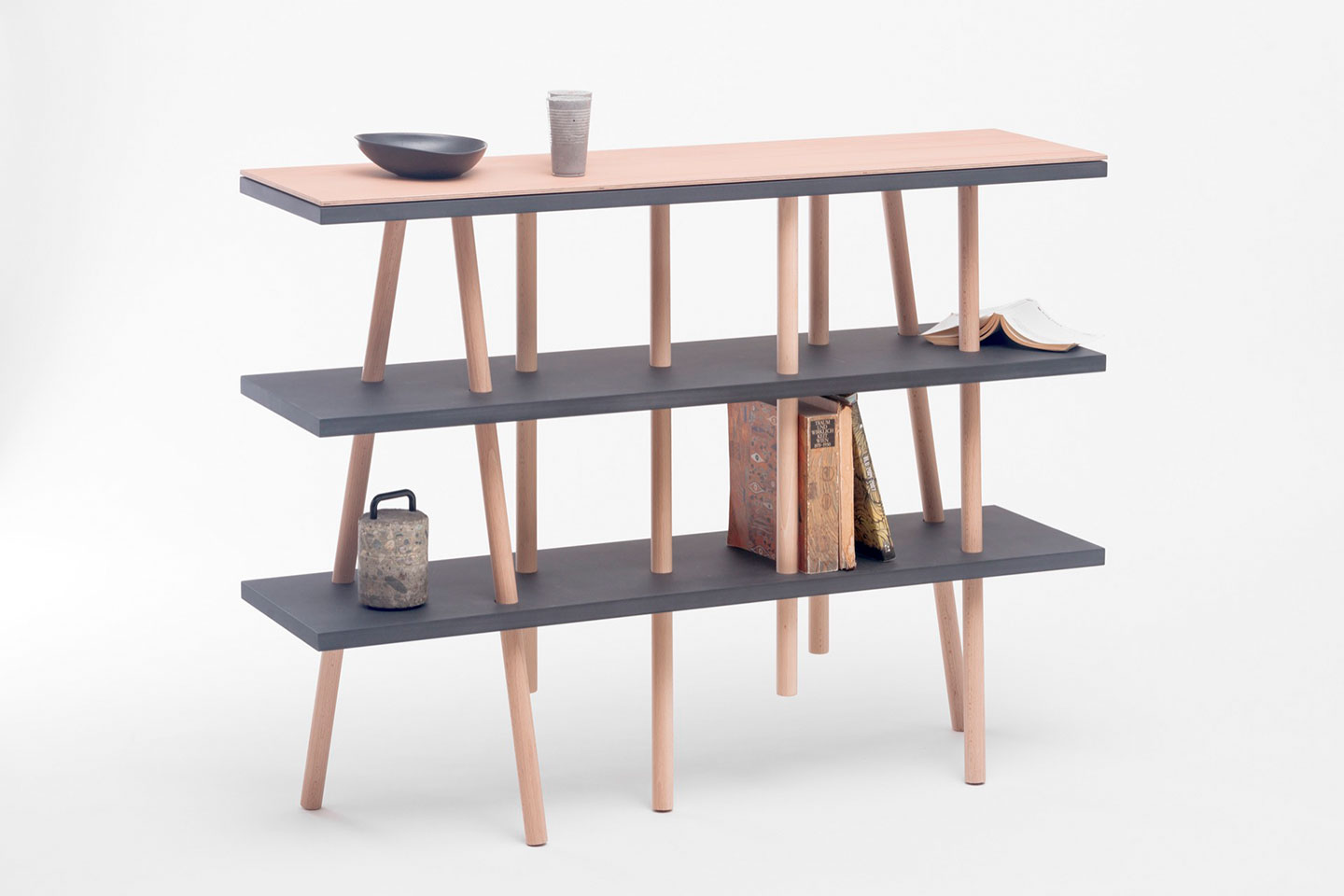 Orto 53 is a shelf based on a structural design principle, which results in structures that are stable without any connectors. The horizontal MDF boards of the shelf Orto 53 are held up and locked by skewed wooden poles, which allow for flat pack delivery and tool-free mounting.
The furniture line was developed in cooperation with Mutamo, a Styrian partner for independent low-volume productions. Its design is purposed for regional production and sustainable packaging and shipment.
Mutamo was developed by the design studios zweithaler and united everything for Styria based company mtdesign Tischlerei, located in the Holzinnovationszentrum (transl. wood innovation center), in 2018.
Information
Product: Shelf system
Material: colored MDF, beech wood
Year: 2018
Weight: 30 kg
Measurements: 88 x 118 x 32 cm
Design: zweithaler KG, Graz
Production: Mutamo, Zeltweg
Member of Creative Industries Styria: zweithaler
Orto 53 by zweithaler - flat pack and toolless assembly