Styrian Products

|

Interior
Vitória Chair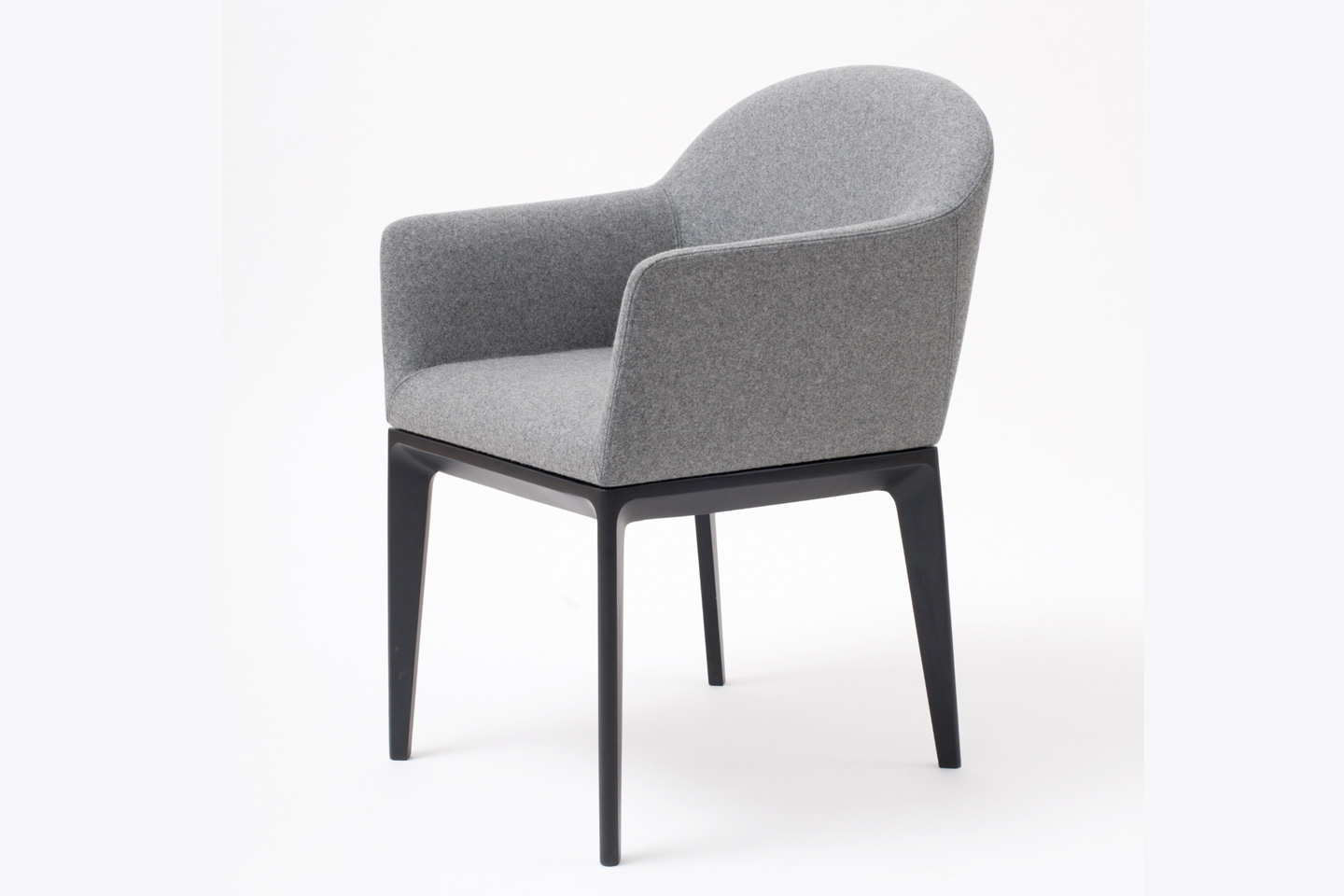 The furniture collection by Thomas Feichtner for Neue Wiener Werkstaette is timeless and smooth. All parts, consisting of table, bench and chairs as well as solitary furniture, are carefully coordinated. An important feature of the collection is its versatility. From the beginning of the design process, the designer designed the collection for different surfaces, covers and colours.
Thomas Feichtner studied Industrial Design at the University of Art and Design in Linz and designed numerous products for international brands such as Swarovski, Laufen, Bene, Adidas, Head, Absolut, Augarten Porzellanmanufaktur and J & L Lobmeyr. He also implemented projects in cooperation with companies such as Vitra and Thonet.
Under the brand name 'Neue Wiener Werkstaette' the company KAPO produces furniture, upholstered furniture and home accessories in Poellau (eastern Styria) and sells them via exclusive furniture retailers and online shops.
Information

Product: VITÓRIA Chair
Product line: VITÓRIA furniture collection
Year: 2015
Material: Solid oak, fabric/ leather
Measurements:  88 cm x 58 cm x 54 cm
Design: Studio Thomas Feichtner, Vienna
Production: Neue Wiener Werkstätte/KAPO Möbelwerkstätten GmbH, Pöllau
Member of Creative Industries Styria: Thomas Feichtner