Styrian Products

|

Interior
Celinde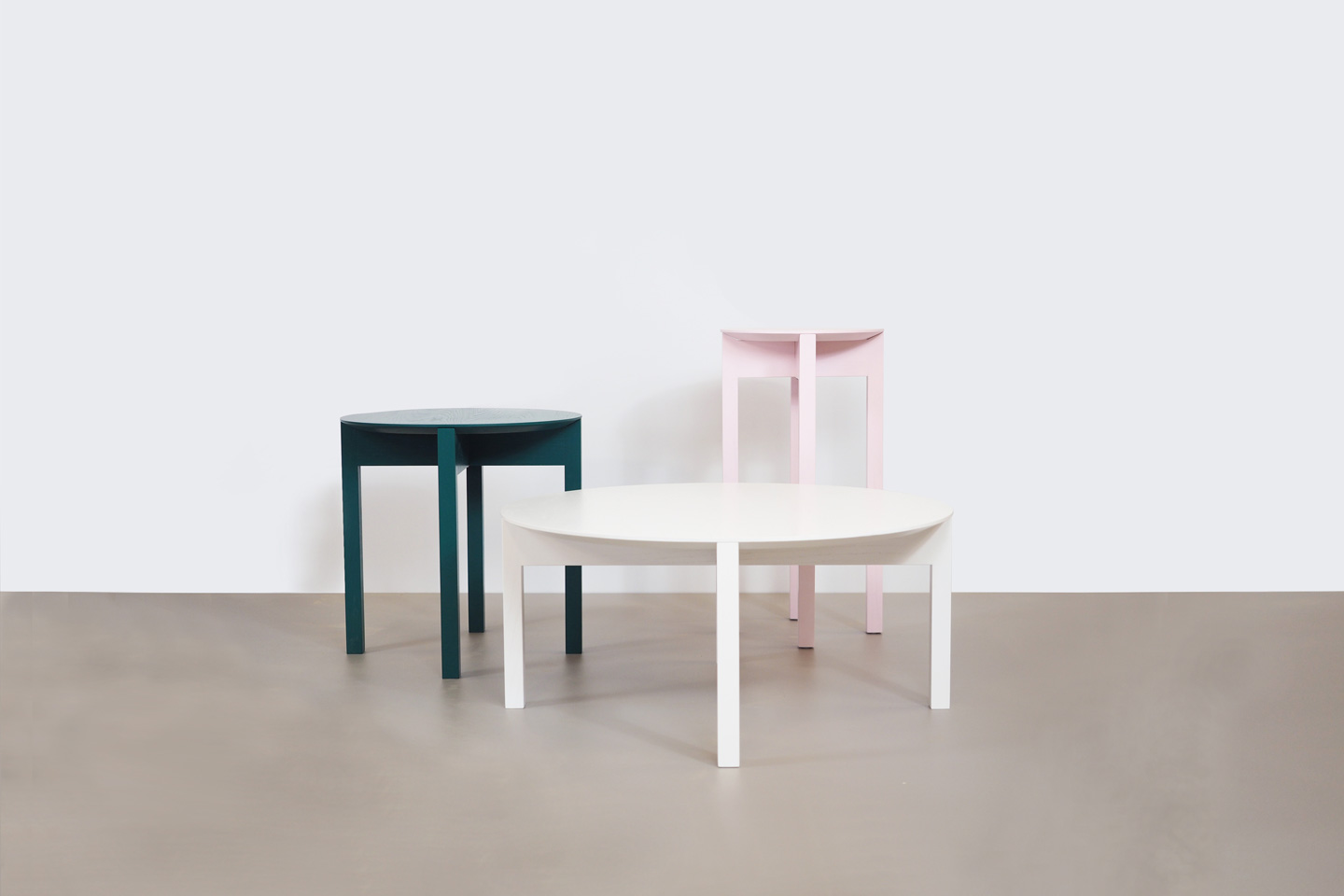 Celinde, a set of side tables with crossed feet and an integrated serving tray, by Lukas Klingsbichel, celebrates the urban coffee culture. When you put the tray down, it slides into the centre, due to gravity, and provides an elegant base for drinks. The side tables can be shipped easily due their flat packaging and hence are perfectly designed for online sales.
Founded in 2017, the online platform Wildwood offers designers the opportunity to prototype in their own carpentry, take over production and present the furniture at wildwood.at.
Lukas Klingsbichel founded his studio in 2017. He works in various design disciplines, from industrial design to packaging design to interior design.
Information
Product: Celinde
Product line: Side tables
Year: 2017
Material: Massive ash, 3-ply-sheet ash, 2-component PU paint, stainless steel
Measurements: 32 x 60 cm | 45 x 45 cm |  72 x 33 cm
Weight: 2,5 kg | 4 kg | 5,5 kg
Design: LUKAS KLINGSBICHEL studio for design, Graz
Production: Tischlerei Schneider, Mariahof
Member of Creative Industries Styria: LUKAS KLINGSBICHEL studio for design