Styrian Products

|

Exterior
FLEX Stackable Chair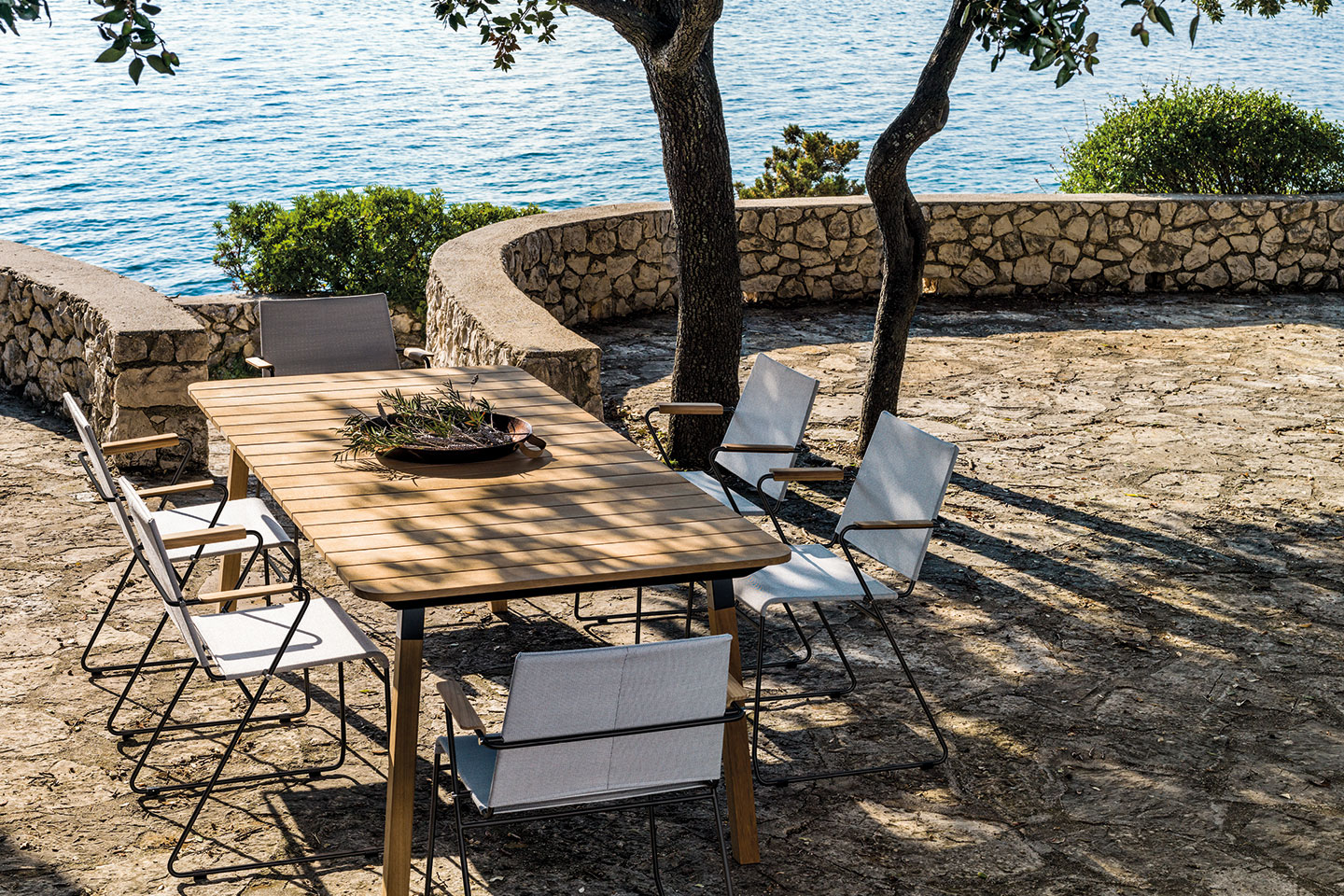 The chair FLEX is characterized by its clean design, simple contours and maximum flexibility. The slender stainless steel base with teak armrests underlines the idea of lightness and comfort.
VITEO is known for high grade outdoor furniture using first-class materials together with extraordinary, timeless design. Hand-crafted in small series production, every piece of furniture is created with dedication at the XTEC GmbH.
Since 2010, XTEC has been producing outdoor design collections for VITEO in St. Margarethen / Raab.
XTEC has all of the necessary production equipment, development expertise, and advanced technologies to successfully conduct complex projects around the world.
Information
Product: FLEX Stackable chair
Product line: FLEX
Material: Fabrics, stainless steel
Year: 2019
Measurements: 58 x 55 x 82 cm
Weight: 4 kg
Category: Exterior
Design: Creative LAB Barcelona, Barcelona
Production: XTEC GmbH for VITEO, St. Margarethen a.d. Raab