Welt!Markt
Financial support for your international entry/launch/presence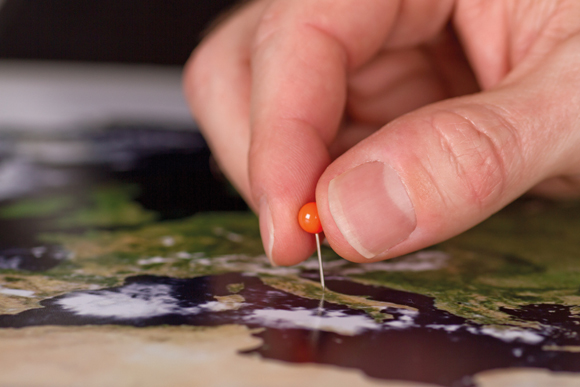 According to the EU Commission, the internationalization of SME is an important factor for Europe's economic growth. To specifically support Styrian companies in their internationalization efforts, the financial support programme Welt!Markt was established. It supports companies' appearances on international trade fairs, more precisely the first two or rather maximum two presentations on a specific trade show abroad, which is new for the company, as well as architectural firms and engineering consultants in their participation in international competitions. The grant amounts to up to 60% incl. 10% bonus for trade shows or competitions in the current focus regions of the ICS Internationalisierungscenter Steiermark GmbH, in fact, additionally to the programmes of "Go-International".
Who can apply for Welt!Markt?
The financial support programme Welt!Markt can be used by micro, small and medium-sized enterprises that want to enter an international market with their products and services. They are supported within the frameworks of the two financial support modules "trade show presentation" and "contest participation". However, it is a prerequisite that they are industrial, commercial production plants, company-related service providers, trading companies with a portfolio of Styrian products for the specific event, architectural firms or engineering consultants.
Extension of the financial support programme Welt!Markt:
EUROPE UNLIMITED
Opportunities for growth on domestic markets
For many companies, the extension of the financial support programme Welt!Markt facilitates the first steps into the European market. Since February 2014, in addition to the existing financial support of the first two presentations on international trade fairs or the participation in international competitions, also consultancy, travel or marketing costs, which arise in the course of the market development in one or two countries per year, have been supported through the module "Market Development Europe". The target region can be a country or a region, in which the company so far has not generated significant revenue. The financial support amounts to up to 50 percent of the actual costs. The maximum financial support for Europe is 4,000 euro (maximum allowable project costs of 8,000 euro). A 10% bonus is possible for specifically designated focus regions of the Internationalisierungscenter Steiermark (ICS).
Further information and all forms for download on www.sfg.at
Important: Always submit your funding application BEFORE the project starts!