Financial support for co-working spaces
Mutually creative: the co-working initiative of the City of Graz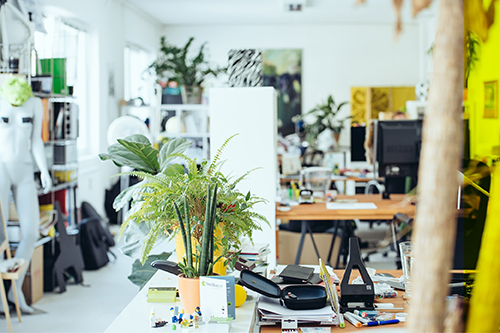 By definition, "co-working" is a new way to work. Thereby, freelancers, creative entrepreneurs and small start-ups join in order to be able to work together in bigger spaces and thus profit from each other in various ways. "Co-working spaces" provide work places as well as infrastructure, which can be jointly used. Through collective events, the sense of belonging among the co-workers and thus the formation of working communities are promoted.
With the financial support programme for co-working spaces, the Department for Economic and Tourism Development of the City of Graz primarily supports creative founders. Young entrepreneurs and smaller start-ups that want to rent spaces in a co-working space in Graz for a longer period of time can apply for funding.
What is funded?
– a maximum of 50% of the net flat rate usage fee or
– a maximum of EUR 125 net per month.
You can apply for financial support for a minimum of 6 to a maximum of 12 months.