Styrian Products

|

Mobility
VnineT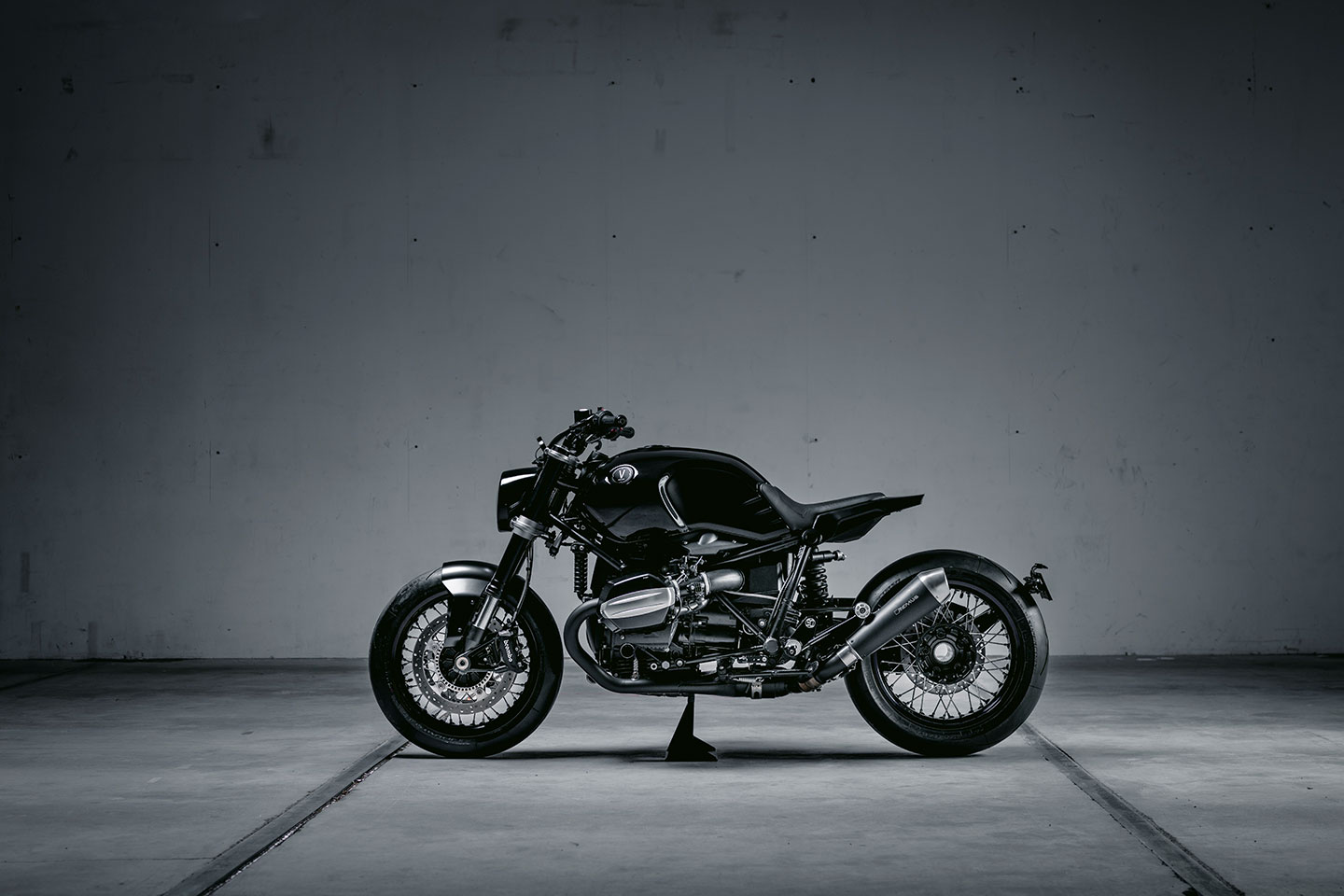 The custom motorcycle VnineT takes the BMW RnineT model and gives the distinctive Vagabund Moto kind of style by adding its custom-made external parts and refining it with high quality parts.The VnineT is a small numbered series to provide a much shorter manufacturing period.
Founded by Philipp Rabl (mechanical engineering) and Paul Brauchart (design), VAGABUND MOTO has been developing unique pieces since 2015. Driven by the motto 'Form Follows Function' they are developing custom-crafted motorcycles.
For VAGABUND MOTO motorbikes are part of a lifestyle free of status and social class. They feel that you can never really own a bike, because a true vagabond always belongs to the road.
Information
Product: VnineT
Product line: Custom motorcycle
Year: 2017
Material: Metall
Design: Vagabund Moto, Graz
Production: Vagabund Moto/C.T. Rabl GmbH, Graz