Styrian Products

|

Industrial
TENZ® Energy-saving screw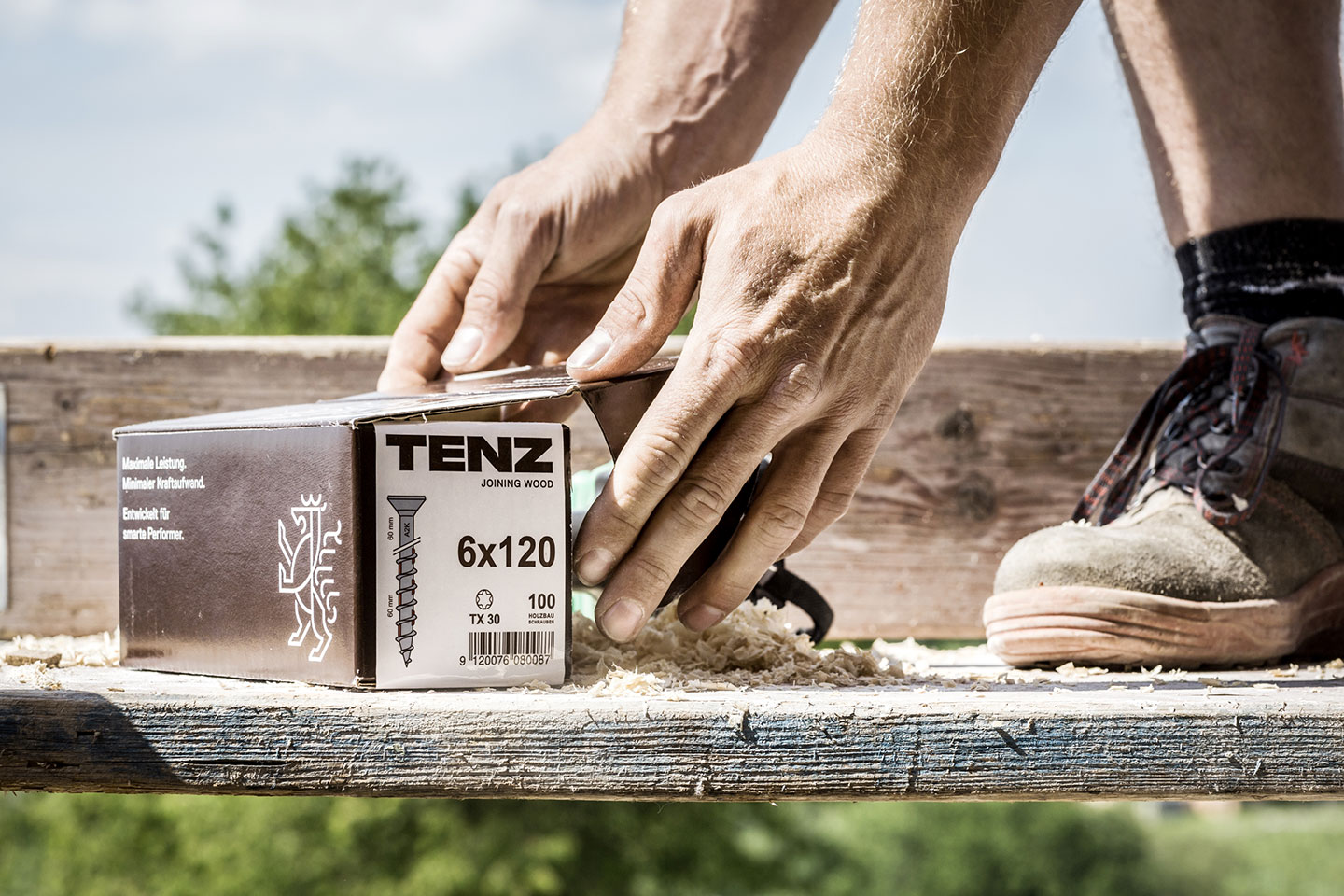 TENZ® energy-saving screw lowers screwing effort and power demand, while increasing work safety and motivation. The geometry of the screw reduces friction along the thread by minimizing the contact area between the wood and the screw. Together with moodley brand identity they created their innovative brand and packaging design. The inspiration for the logo was the Styrian Panther, which conveys strength and the Styrian origin. The TENZ® energy-saving screw won the RED DOT Award for product design and the Austrian state prize for marketing and engineering.
The passion of TENZ® is the development of innovative screw systems in the field of wood building. TENZ® creates the tools for screw production and also offers user-oriented packaging solutions.
moodley brand identity is Austria's largest multidisciplinary agency active in the fields of strategy, design, interactive and product. The company was founded in Graz in 1999 and is currently employing over 80 professionals at five locations.
Information
Product: Screw
Product line: Wood screws
Year: 2017
Material: Metal
Measurements: ø 6-10mm, length 40-600 mm
Designer: moodley brand identity, Graz
Production: TENZ® GmbH, Graz
Member of Creative Industries Styria: moodley brand identity
TENZ® LOW ENERGY SCREW - Technology