Styrian Products

|

Lighting
Seedling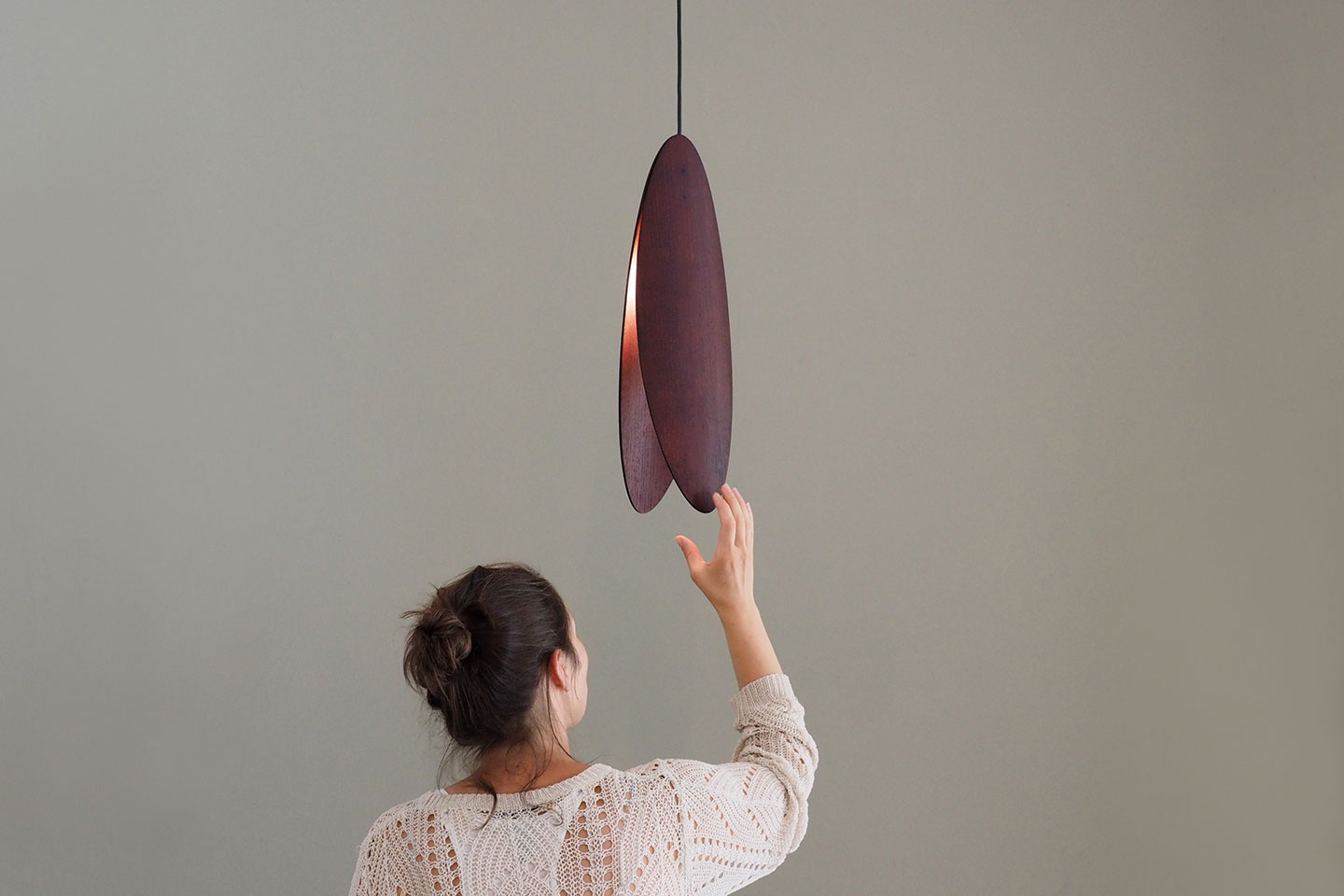 The pendant Seedling is inspired by an opening seed capsule releasing a seedling.
Filling the atmosphere with an elegant downward projection, Seedling is a perfect lighting for residential and commercial interiors.
Lukas Klingsbichel's design is uniquely manufactured from compostable raw materials such as casein glue, European ash wood and natural wax.
Lukas Klingsbichel founded his studio in 2017. He works in various design disciplines, from industrial design to packaging design and interior design.
Information
Product: Pendant luminaire
Material: Ash veneer, casein glue, oil wax
Year: 2018
Weight: 0,7 kg
Measurements: 50 x 15 x 15 cm
Design: Lukas Klingsbichel Studio for Design, Graz
Production: Lukas Klingsbichel Studio for Design, Graz
Member of Creative Industries Styria: LUKAS KLINGSBICHEL studio for design