Styrian Products

|

Media & Technology
Pandoretta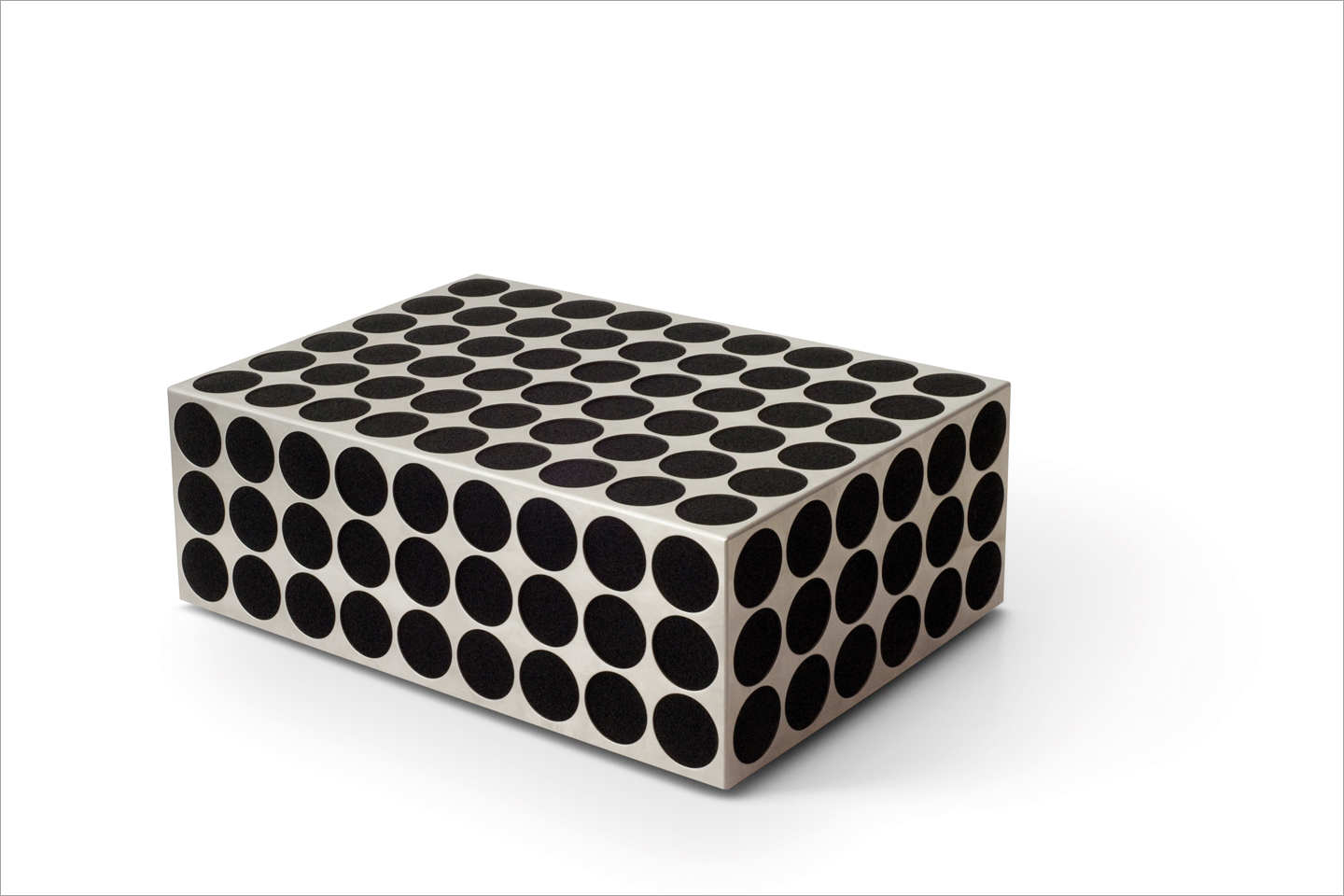 The portable speaker pandoretta streams music wirelessly from your smartphone, tablet or desktop providing a high-quality sound experience. The casing of pandoretta consists of a perforated and folded stainless-steel sheet, which is manufactured through a combination of machine-made and hand-made techniques.
Designer Thomas Feichtner designed the unique appearance of Pandoretta. He has already worked for other international brands such as Swarovski, Laufen, Bene, Adidas or Head.
POET Audio develops and builds a new generation of entertainment electronics and premium furnishings, which are ultra-easy to handle and are made of top-quality materials. They produce in an ethically and ecologically correct way in Styria.
Information
Product: Sound system
Material: medium density fibreboard, stainless steel, oak wood
Year: 2013 – 2019
Measurements: 45 x 16 x 30 cm
Weight: 25 kg
Design: Thomas Feichtner, Wien
Production: POET Audio GmbH, Graz
Member of Creative Industries Styria: Thomas Feichtner