Design Transfer
Newly designed traditional Austrian Jacket for Women
The Design to Business cooperation of Trachtenmode Hiebaum and Johanna Hauck was an experiment and a leap in the dark.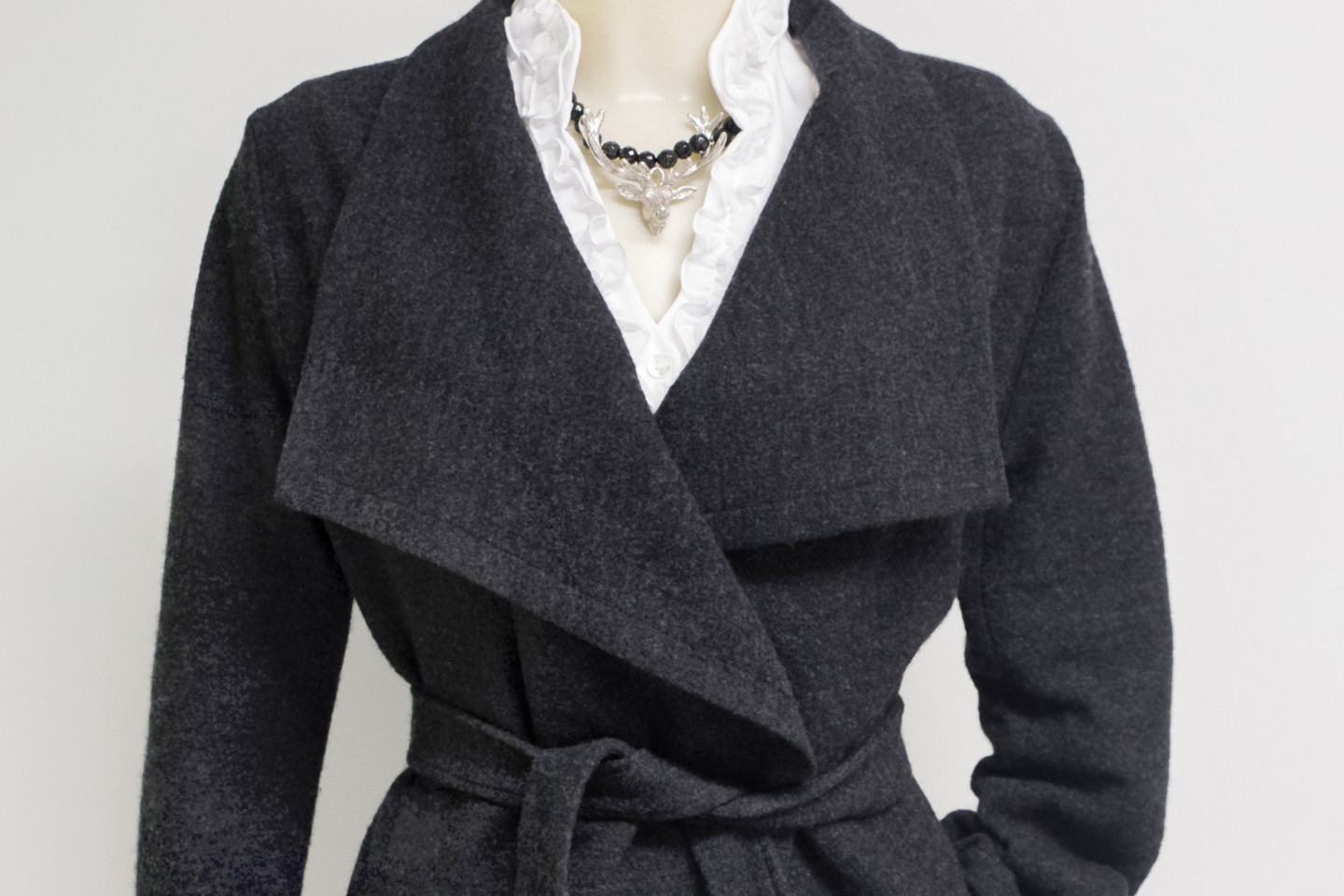 'We wanted to do something completely different. A sportive collection. A fusion of traditional costumes and contemporary fashion', is how the managing director of Hiebaum explains the original intention of the project. When the first portfolios of designers had been handed in, Josef Schiffer followed his gut feeling and together with his team he decided upon the designs of Johanna Hauck, who had specialised on 'refined organic fashion'. Hauck says, 'I wanted to add a bit of playfulness to costume fashion'. The design process started in summer 2015. She created two specific models: one jacket made of mottled gray boiled wool with a modern cut and a short women's jacket with a straight cut, made of colorful patterned jacquard. It is sportive, can be worn casually or just be perfectly combined with traditional costumes. The details and accents of the two models derive directly from classical Styrian costumes and build a bridge between tradition and modernity.
Designs for wholesale companies
Hiebaum's winter collection 2016/2017 is raring to go. It was presented at the trade fair 'Tracht & Country' in Salzburg in the end of January 2017. One of Johanna Hauck's designs will be part of the show: the jacket made of boiled wool, realized in different colors. The targeted customers hereby are not end clients but the wholesale business. Schiffer says that there is already the first feedback of expert groups. He is optimistic but still points out that 'in general wholesale clients tend to be hesitant when it comes to big changes'. Inspired by her jackets, Johanna Hauck already thinks about further models for Hiebaum: 'Modern dresses inspired by the details and materials of traditional costumes, plain blouses and skirts matching the jacket.' So traditional and contemporary do not contradict each other – Design to Business interestingly bridges two fields and creates something complete new.