UNESCO City of Design
That was the CREATIVE NIGHT GRAZ 2023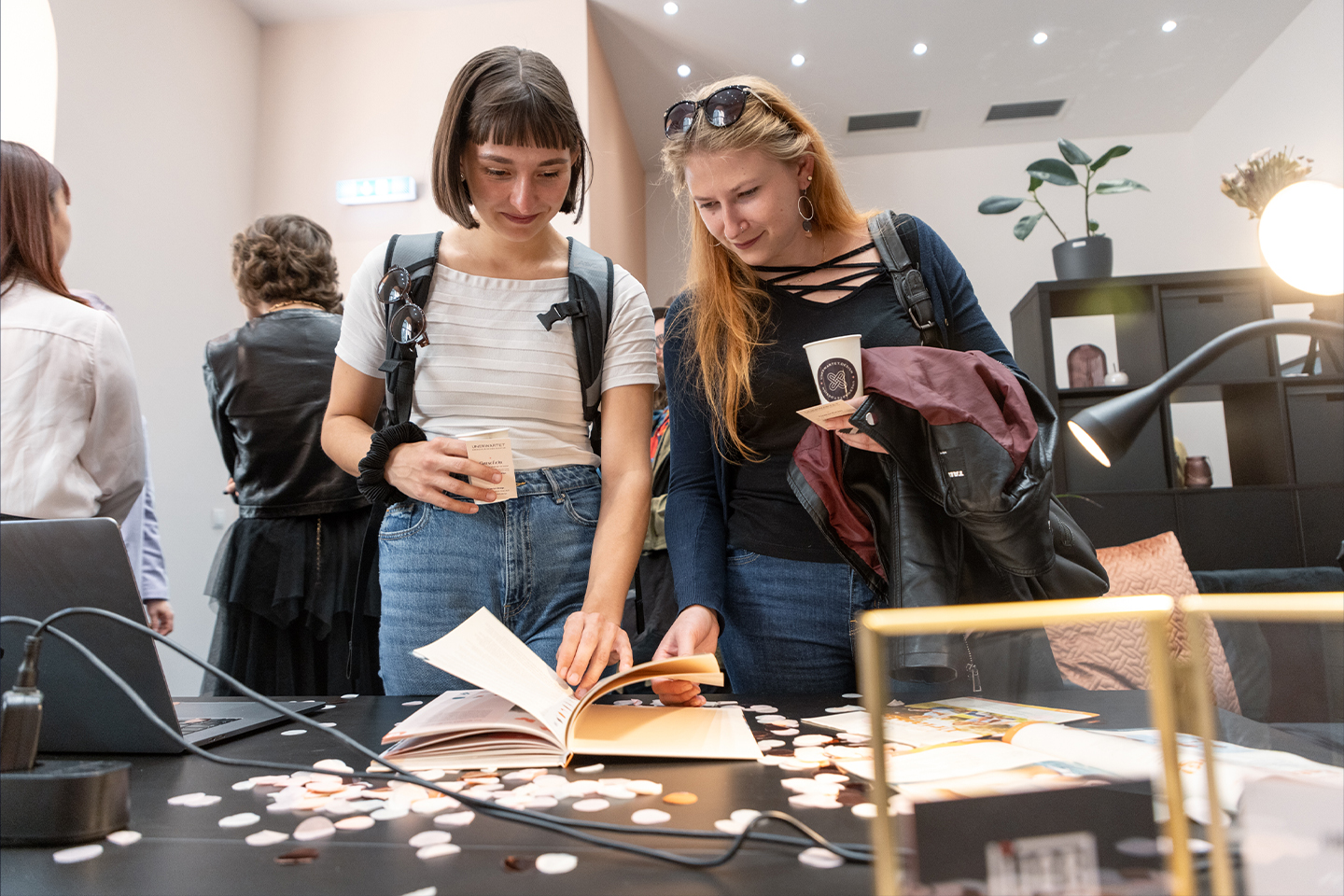 The participating creatives introduced themselves and their companies, told their stories and shared their successes and failures. Participants included moodley, Flare Talents, EN GARDE AND look! design. Pupils, students, future employees and interns, potential partners, customers and the curious embarked on an independent or guided journey of discovery through Graz, networked with entrepreneurs and spent an evening immersing themselves in the working world of creative professionals.
On ten guided tours, those interested were able to visit a number of different studios together with a guide on foot, by bike or by bus. They learned a lot about the working world of creative professionals, what projects they are involved with and who their clients are. Alternatively, visitors could take a relaxed stroll through the agency scene between 4:00 and 9:00 p.m., enjoy various program items, drift through the CREATIVE NIGHT's creative parcours and, finally, round off the evening at a party or two.
The CREATIVE NIGHT GRAZ was also the prelude to the CREATIVE WEEK AUSTRIA from October 6 – 15, at which the broad spectrum of the creative industries in Austria will be brought before the curtain in all its diversity through various formats such as Creative Nights, workshops and lectures.
Creative Industries in Graz and Styria
The creative industries are considered an urban phenomenon, which is why the provincial capital of Graz also plays a special role. There, 2,560 creative enterprises are located, which corresponds to 16% of the enterprises in the city of Graz as well as almost half of all Styrian creative enterprises. Graz's creative industries employ 9,970 people – more than half of all employees in the entire Styrian creative industries. The turnover amounts to around 1.1 billion euros. The city of Graz is thus a major driving force for the entire Styrian creative industry and Styria as a creative location.
Some impressions of the evening can be found below.
The full photo album is available on Flickr.