UNESCO City of Design
Call CREATIVE NIGHT GRAZ
Call for Participants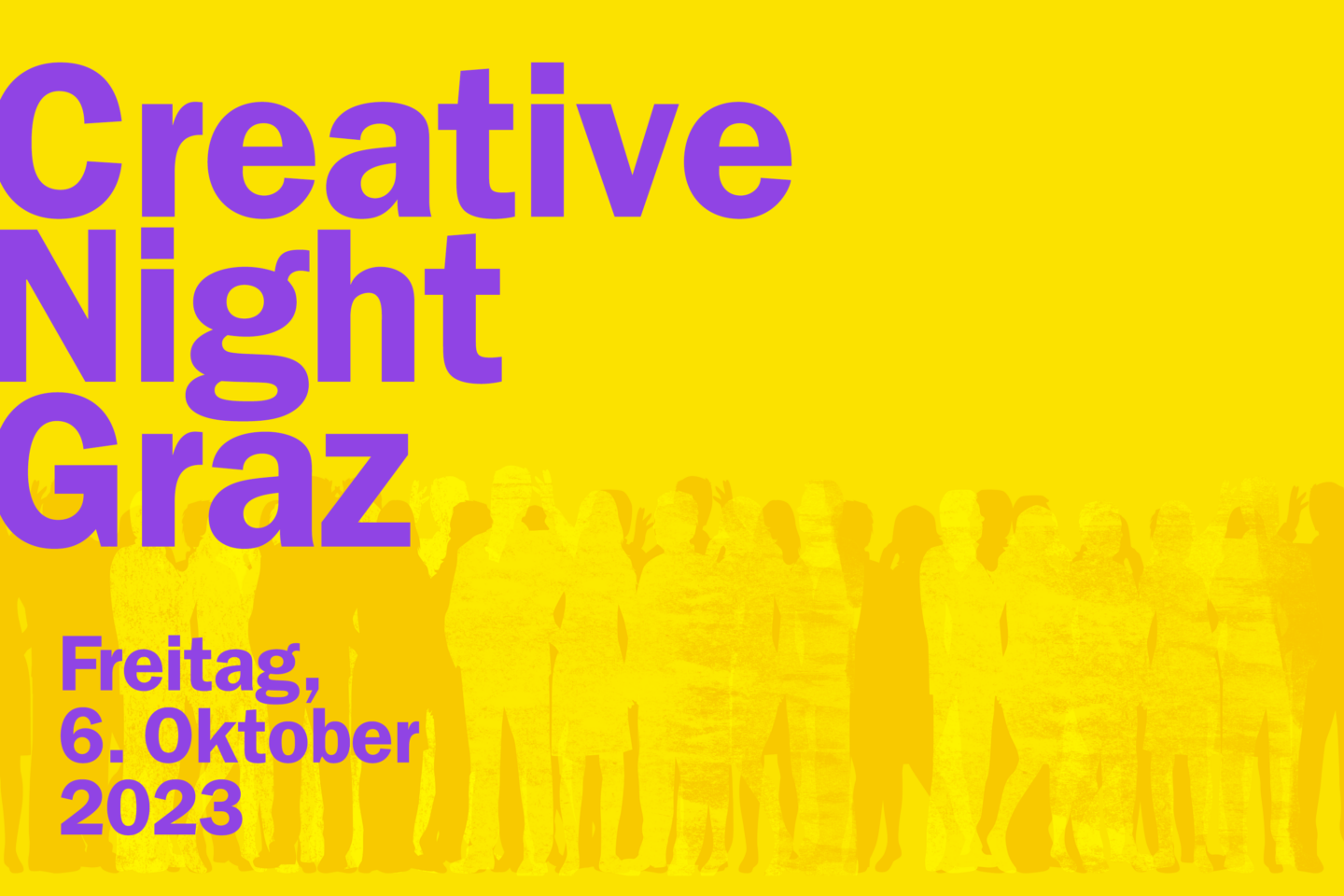 The CREATIVE NIGHT GRAZ offers all visitors a deep insight into the working world of creativity and the diversity of creative industries. Designers will open their doors from 4pm to 9pm and offer a glimpse into their studios and agencies. They will introduce themselves and their companies, provide insights into their work and answer questions from visitors.
In addition to the opportunity to drift through the creative parcours of CREATIVE NIGHT GRAZ, there will again be guided tours – on foot, by bike and by bus – through the UNESCO City of Design, its creative studios and agencies.
You want to be part of the CREATIVE NIGHT GRAZ? Then submit your contribution to it now!
Please send the following information and documents to barbara.nussmueller@cis.at:
Name of the agency/studio
Address
Link to your website
Picture that represents the agency/studio well (square in web quality)
Are you planning a separate program item (e.g. presentation, guided tour, party, …) as part of CREATIVE NIGHT GRAZ? If yes, please provide the following information:
Event title
Time
short description
meaningful picture
Call CREATIVE NIGHT GRAZ 2023
October 6th 2023 | 4pm to 9pm
Graz | Austria
Submit until September 1st!