Design Month Graz
Women & Design
Does design need a gender assignment? When is design "female" or "male"? - Design is factual. After all, it's about stuff. Design things. It's easy in grammar. In the pragmatics of everyday culture a bit more complicated. In 2019, the focus of Design Month Graz will be on "Women & Design".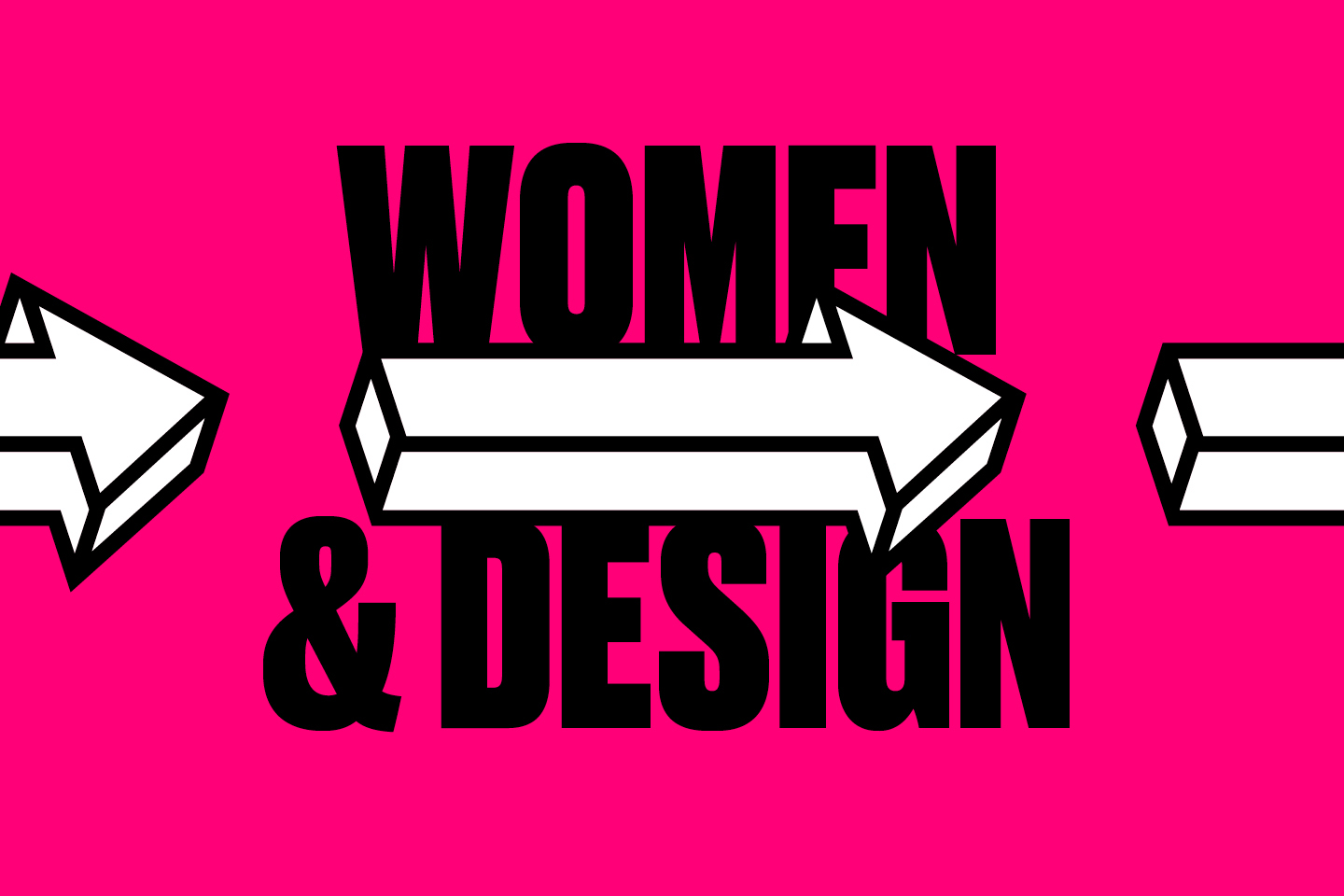 Design is neuter as it is about things, designed things. It is simple as far as grammar is concerned but a bit more complicated when it comes to the pragmatics of everyday culture. Should things have a gender and thus be subject to male or female forms?
Do we need gender-specific products or should products be gender neutral by nature? Would the world be different if female designers were dominant or is a female influence in design a cliché as well? What would motorcycles look if they were clearly designed for women, and what sales opportunities would a pink toolbox or a Weber barbecue in colour dusky pink have?
It is a fact that design determines the consciousness and the consciousness determines the design. Design and product design is a story full of misunderstandings and clichés – especially when it comes to gender. The design of everyday objects still reflects gender stereotypes of their creators. It becomes particularly delicate when 'well-intentioned' gender-specific design, which respects female preferences and needs, does actually reinforce role stereotypes. The logic of gender marketing pushes it to the extreme: round, soft, fluffy for women and hard, edgy, sleek for men. The imprints happen at an early age. The toy industry already clearly distinguishes between the world of the elves, fairies and Princess Lillifee and those of the knights, pirates and Lego technic spaceships. Hence, gender-specific perceptions of design are also made by the industry. What does remain is the chicken or the egg dilemma: Do women like pink and pastel because they just like those colours, or because they are conditioning by economy and society from childhood on?
At the same time, design studios are hardly a battleground for applied feminism. For a long time, a generation of young, highly educated and internationally connected female designers has been active, who do not seek their professional sake in the battle of the sexes, but act with great self-confidence and do draw from the full. Female designers prefer to impress with their work rather than with slogans and that way truly live gender equality within the creative community. The new identity of a Pussy Riot generation, which would design not more than a retirement home for Alice Schwarzer. The number of students at renowned design schools prove how much women have conquered the former male domain of design so far. At Design Academy Eindhoven, one of Europe's most important talent factories, two-thirds of the students are already women – just like at 'Salone Satellite' at Milan Furniture Fair, which is the platform for young talents, where around half of the young designers are female creative professionals. Yet, a spectrum that still does not reflect in the international top field. The most famous designers – similar to architecture – are still men. The reasons may be complex. Is it ultimately the desire for (design) power, the gesture of self-efficacy and the talent for self-marketing that provides men a disproportionately high share of the Bel Etage of product design? After all, a big ego is not a disadvantage on the way up. It is true in design and in all other industries that women, who are usually more reserved by nature or less competitive than men, are happy to take a back seat. This is even common in the women-dominated field of fashion design, although a group of young Austrian designers around Lena Hoschek, Marina Hörmanseder and Eva Poleschinski has successfully proved otherwise for years.
While fashion and graphic design is mostly dominated by women, industrial and product design seem to remain a man's domain. One reason for this could be the fast pace of the design world. After all, innovations in technology and materials are decisive for the design of new products. Due to parental leave periods, there could be clashes that harm the career of women. Additionally, it is a fact that technical affinity is still something we link to men.
So what does it take? We must overcome old and outdated role models and encourage young women to venture into technically demanding design disciplines. There is also a need for the awareness of gender-sensitive design and, last but not least, designers who are willing to enthusiastically break down clichés. So why not design an excavator shovel in pink like it is offered at Winkelbauer, a construction equipment supplier in Anger near Weiz? An innovative solution to skilfully make fun of stereotypes.
Save the date
Design Month Graz 2019 will take place from May 11 to June 9, 2019 and will be opened on May 10 at Joanneumsviertel Graz.