Experience Economy
Experience Economy – University Tours 2018
1st to 30th April 2018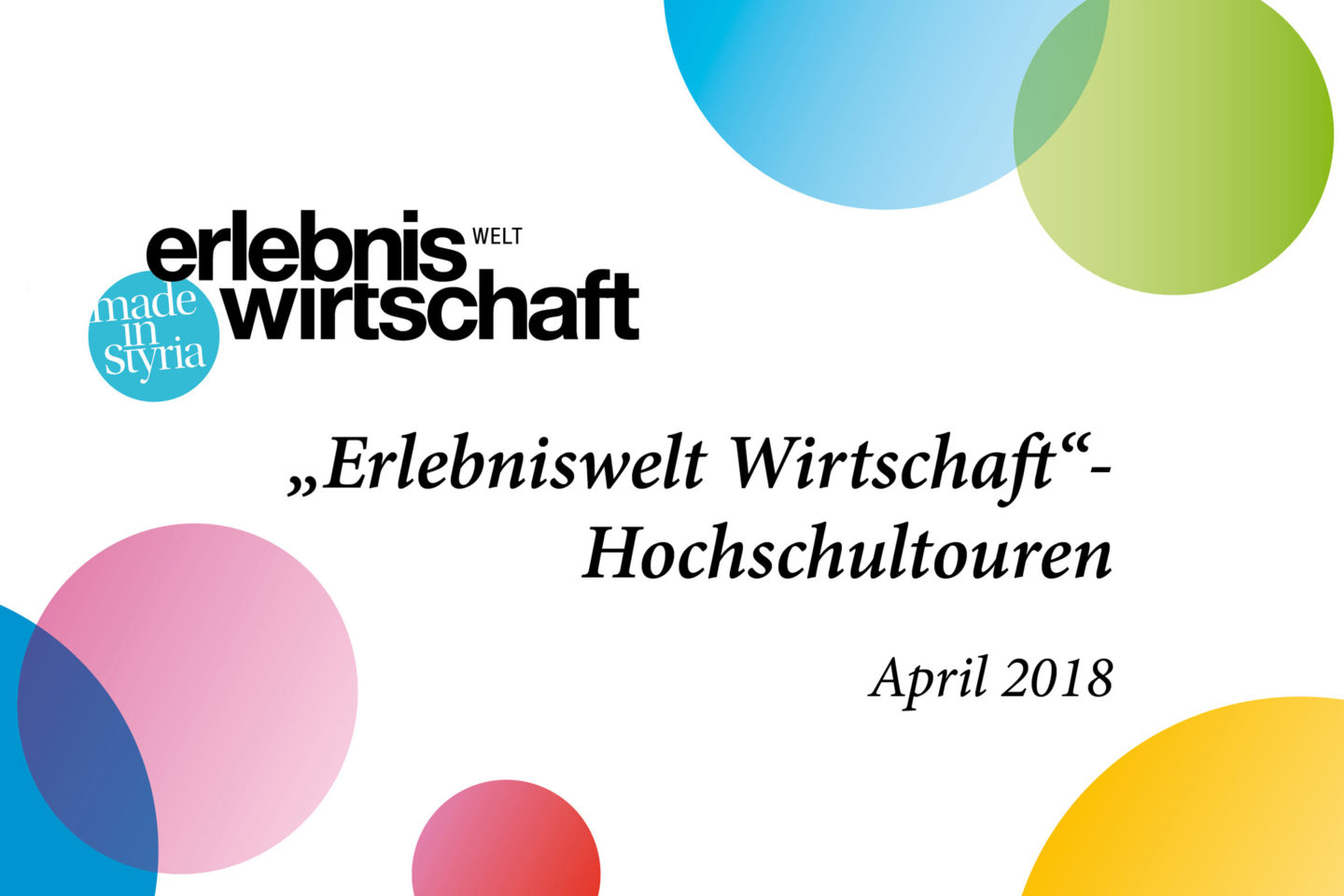 In April 2018, "Experience Economy", already for the fifth time, organises the "Experience Economy"- University Tours". Within this month innovative companies offer experience tours especially for students. The goal of the initiative is to connect young people with potential future employers and to provide a vivid impression of regional value creation. The tours, professionally designed by creatives, let the visitors glimpse behind the scenes and closely show the fascinating world of production – thereby, tour participants can experience economy with all senses.
The first twenty lecturers or students representatives that book a tour for a group, will receive free bus transport from the university to the company and back. Possible cost for the tours, however, have to be covered by the students or the university.
If you are interested in visiting one or more tours, please write an e-mail including your favourite company and date until March 30th to info@erlebniswelt-wirtschaft.at.
Further information on the experience tours:
www.erlebniswelt-wirtschaft.at
issuu.com/ciscommunity