Design Month Graz
Design Month Graz 2011
For 30 days, designers presented contemporary design and for 30 days, all those interested in design had the opportunity to discover design in all its facets.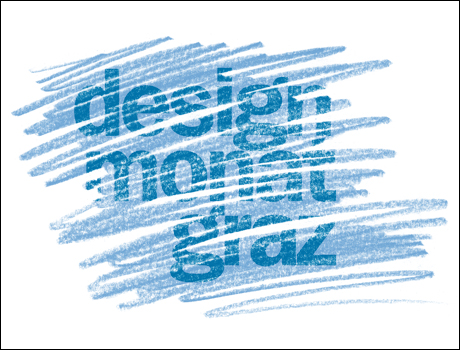 In 2011 again, the programme put together by Creative Industries Styria in collaboration with design initiatives, institutions and companies from the creative sector was tightly packed: the opening day in cooperation with FH Joanneum, including a party at the former Tagger factory, was followed by a busy four weeks with numerous highlights, including the Fashion and Design Festival assembly, the BarCamp unconference on four different topics, and Design-Thinking on the subject of "Mur as habitat"; the scarlet runner bean as the centre of creative design processes, and "Frucht", a totally new magazine concept; along with a choice of future topics such as open design in connection with food: food by 3D printer, produced on the foodline. And: open design – created worldwide, produced 100% in Styria – on sale in the world's first pop-up store for open design.
The designforum Styria presented a show of one of the greatest contemporary inventors, James Dyson. Haus der Architektur staged the exhibition "Grazer Schule", and the Faculty of Architecture's "Dense Cities" symposium focused on the current challenges of urban development. Also on the bill were interior design for children at "kids room – ZOOM", the Hyper Cube in Mariahilferplatz, and the design duo MARCH GUT and furniture design label Inch Furniture, who were appearing in Graz for the first time.
The programme was rounded off by numerous events on theory and practice. Not to forget the musical highlight of the Month, the springfestival – featuring for the first time the "springsessions" format, the international conference for music and electronic media.
Altogether, the UNESCO City of Design counted 58,000 visitors to the 51 Designmonat events.