UNESCO City of Design
City of Design Segway Tour
Exploring the UNESCO City of Design Graz by segway.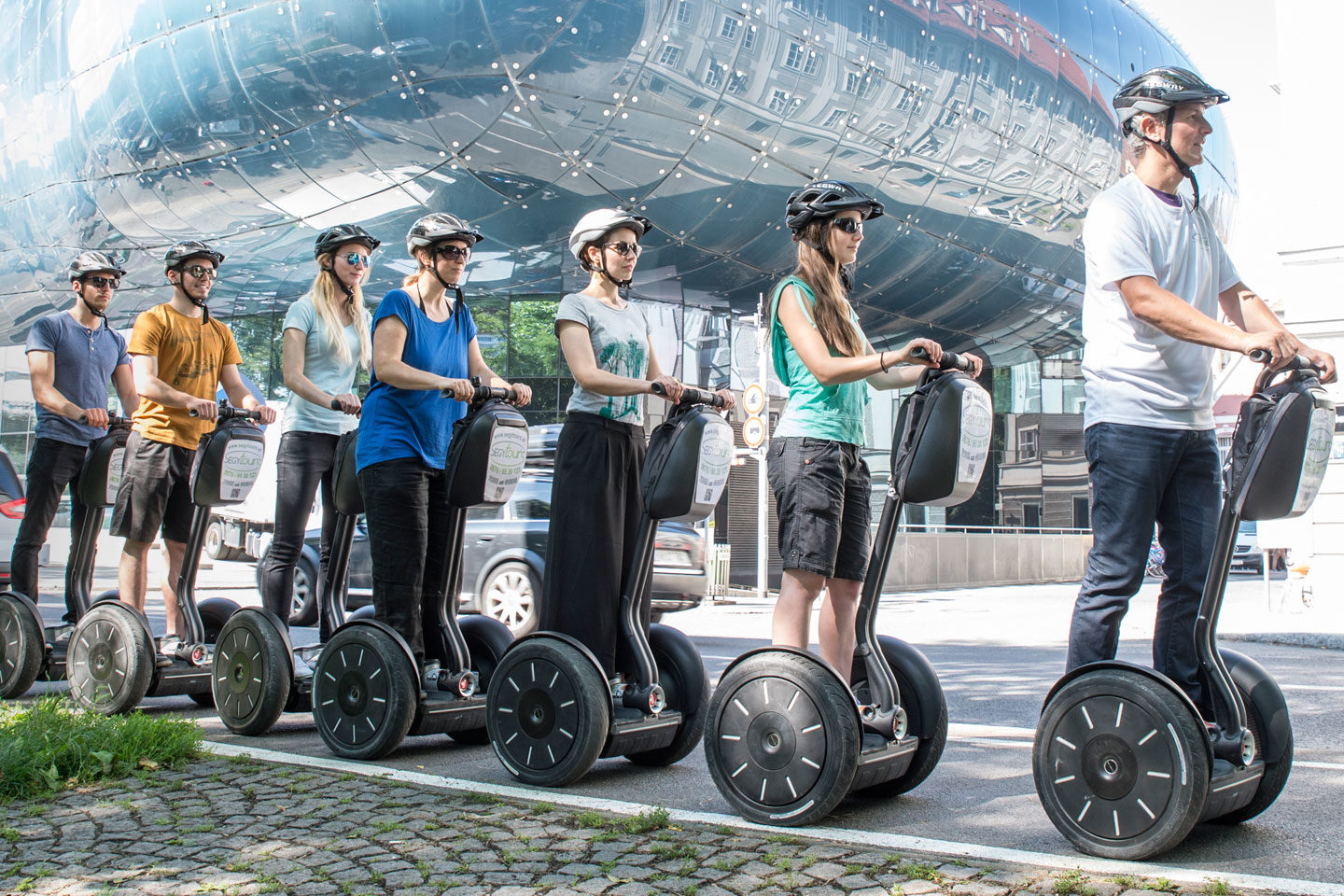 You want to rediscover the old town of Graz, are interested in design and innovation? Yes, then book the CITY OF DESIGN Segway Tour!
This tour will take you beyond the usual tourist trail to places where design can be experienced. Gain an insight into the diversity of the local creative scene and find background information about current and future design highlights such as the Kunsthaus Graz, the Mur Island, the MUMUTH as well as the designforum Styria and severeal designer stores, galleries, street art projects and future architectural masterpieces (z. B. ARGOS). Are you interested? Then register now!
Registration:
+43 676 95 30 123
www.segytours.at
Facts:
Dates: by agreement
Start and end: JUFA City Hotel Graz, Idlhofgasse 74, 8020 Graz
Duration: 2 hours
Distance: 10 km
Price: 69 euros per person, 15% discount for Full and Premium Members of the CIS (min 4 people – max 7 persons)
Guidance by a certified tourist guide in English, German or Italian
Service: free rental of helmets; in case of exhibition operation, free guidance at designforum Styria