Design Month Graz
Village Chairs
11.05.2019 – 09.06.2019
Graz, Österreich
The Village Chairs by Carlo Malerba merge the typical skylines of well-known cities with modern furniture design and create seating places of a special kind.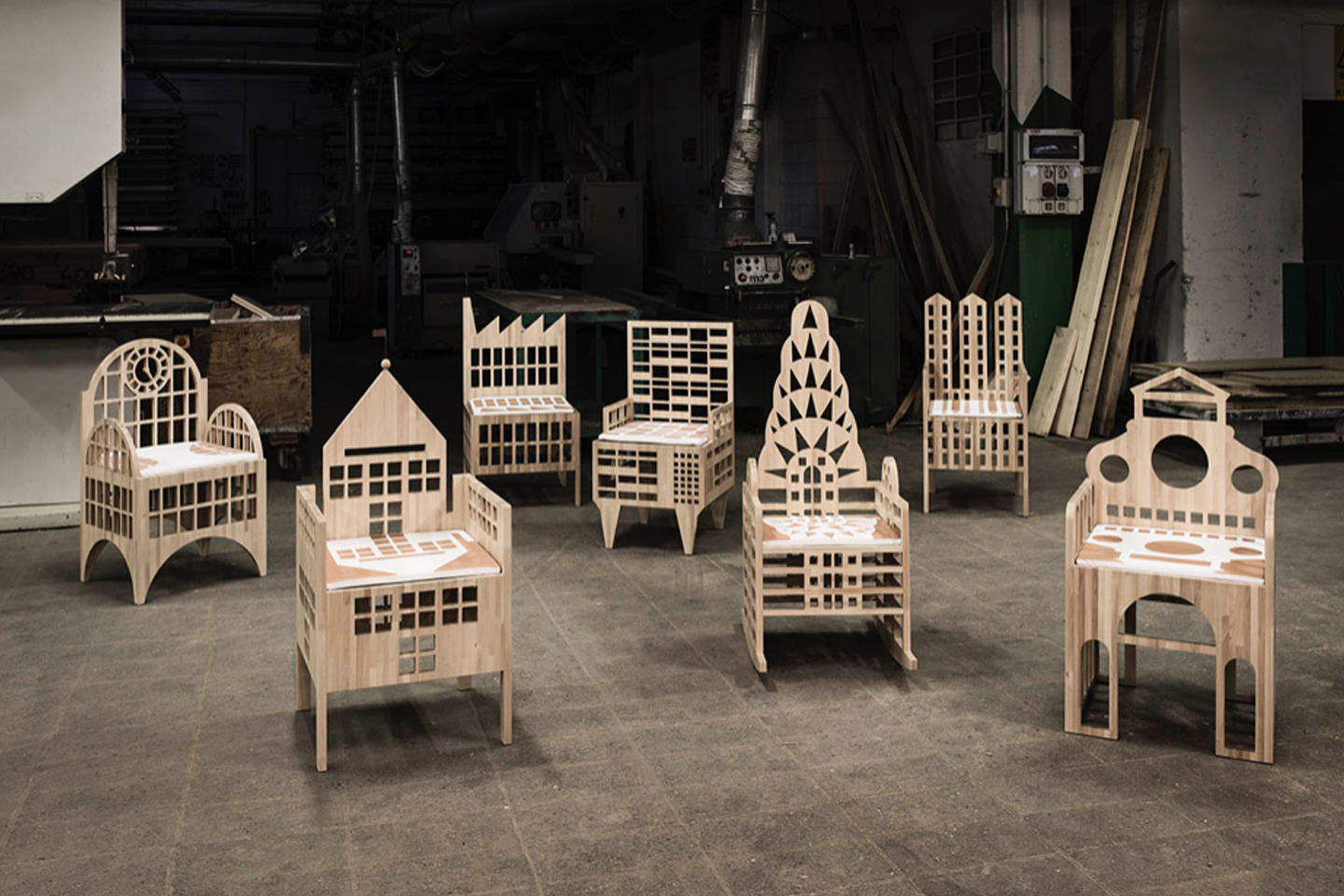 The Chairs collection inspired by archetypes present in the collective perception, alms to provide a key to understanding the reality and the social context in which we live, highlighting the existing profound connection between utopia and reality, between the form and sign. The desire architect Carlo Malerba is to highlight the dichotomy, structural and poetry, which characterizes the experience of the design, which, in relation to which the functional approach technical society today seems to cater mainly, is reinterpreted in optical poetic, in a story that might surround us and encourage us in our daily lives. In this concept, the collection 'Village Chairs' Is an emotional synthesis of basic factors which took random combinations or establish complex visual relationships, diverse and never dull. Each chair -tells' a story related to architecture; which Is part of the collective memory, creating an opening words that tends to engage an argument cultural dialogue in our homes.
Carlo Malerba
Graduated from Politecnico di Torino, registered Architects in Turin, Vadrid and Paris. Contract Professor in Politecnico of Torino in the academic year 2002-2003. Professor at Vaster Exhibition IDEA at the Politecnico of Vilano from 2007.
He starts his activity in the early 80's, addressing his own professional research on the coordinated image projects for internationals brands. Develops his own professional research in the application of corporate identity value, in the architecture of headquarters and in exhibition; turning them into communication tools where the formal aspects has to meet marketing requirements.
To reply to the increasing activity, in 1985 he founds Carmadesign, a "piazza" where joins different designers skills, breed an interdisciplinary space; where architecture, graphic, communication, experience, technic, and different working process; they can become contaminated stimulate and enrich each other.
In 2007, he wrote "from dream to sign" a book that shows the evolution of exhibition design where remarks the importance as a communication tool to 360 degrees.
He has project and build in Italy, France, Spain, UK, Belgium, Brasil and China.
Village Chairs
Joanneumsviertel, Graz
Exhibition Opening
May 10, 2019 | 19.30
Duration
May 11 – June 9, 2019