Designmonat Graz
Opening Designmonat Graz 2018
04.05.2018 – 05.05.2018 | 19.30 – 00.00
Graz, Österreich
In 2018, Designmonat Graz took place for the tenth time and was opened on 4th May, together with the exhibition SELECTED in Joanneumsviertel.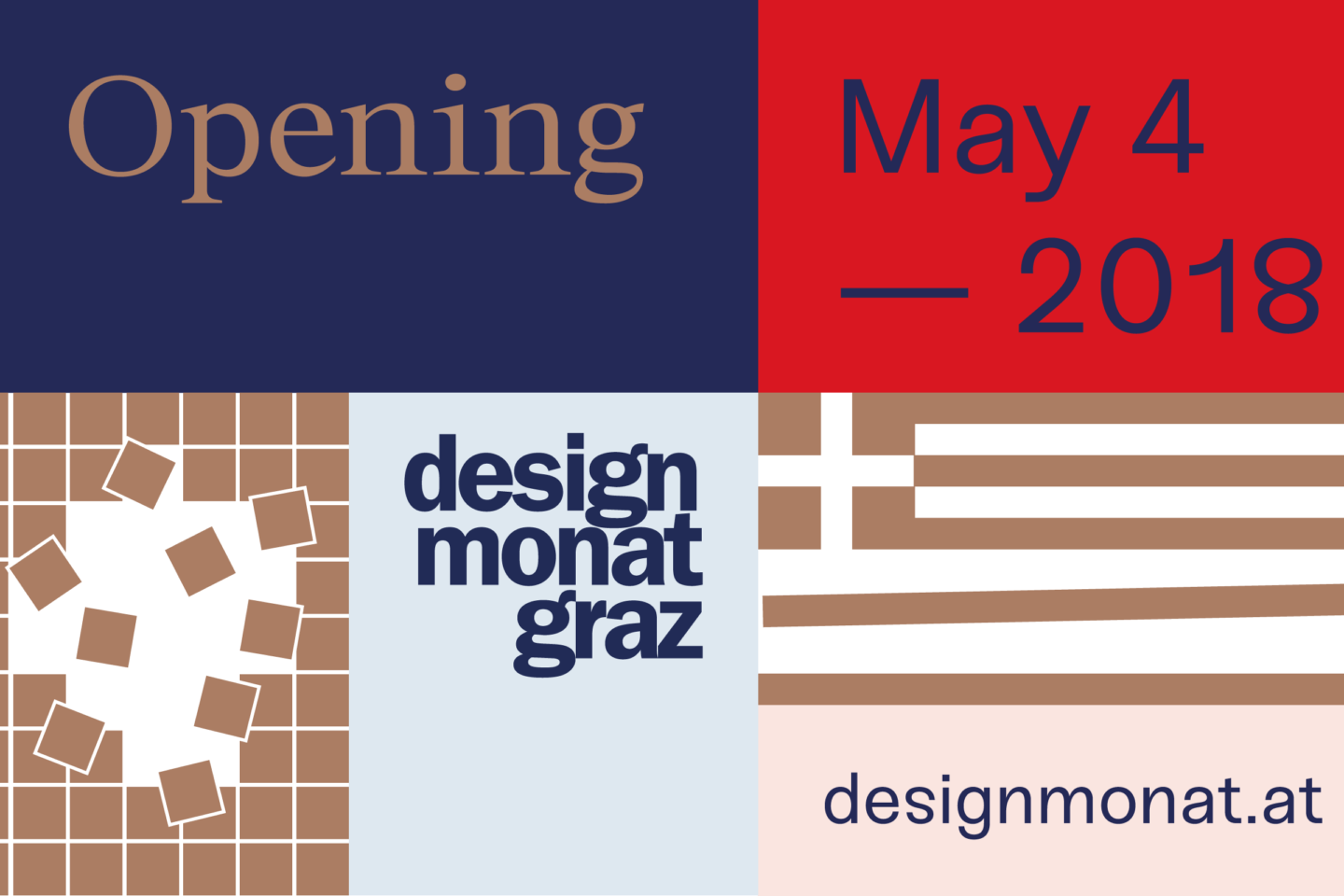 10 x Designmonat Graz
2009, 2010, 2011, 2012, 2013, 2014, 2015, 2016, 2017, 2018 – for the 10th time in a row, Designmonat Graz is transforming the city into an urban design zone. We are celebrating. For 4 weeks and with a dense design program. We are starting on May 4th with the opening event and the Designers' night with DJ DSL. The countdown for the 10th edition of Designmonat Graz is on – be a part of it!
How Much Tolerance Does Design Need?
Design triggers emotions which are located between aversion and approval, enthusiasm and disappointment, outrage and indifference. Yet, who is the one to say what is beautiful? Who says what works for whom and why? And who judges good taste – and why?
Design is also a question of tolerance. So, Designmonat Graz focused on the topic of tolerance. It challenged and demanded tolerance! And it also challenged you: with an interesting program, with an unusual graphic design and with a lot of design within 4 weeks!
Opening
Designmonat Graz 2018 and the exhibition at Joanneumsviertel Graz was opened by Barbara Eibinger-Miedl, Minister for Economy, Tourism, Europe, Science and Research, and the Mayor of Graz Siegfried Nagl.
DESIGNS' NIGHT
Together with DJ DSL 10 years of Designmonat Graz were celebrated in the Helmut-List-Hall.
Save the Date:
Designmonat Graz 2019 will take place from Mai 10 to June 9, 2019.