BIO 26 – COMMON KNOWLEDGE
14.11.2019 – 09.02.2020
Ljubljana, Slovenien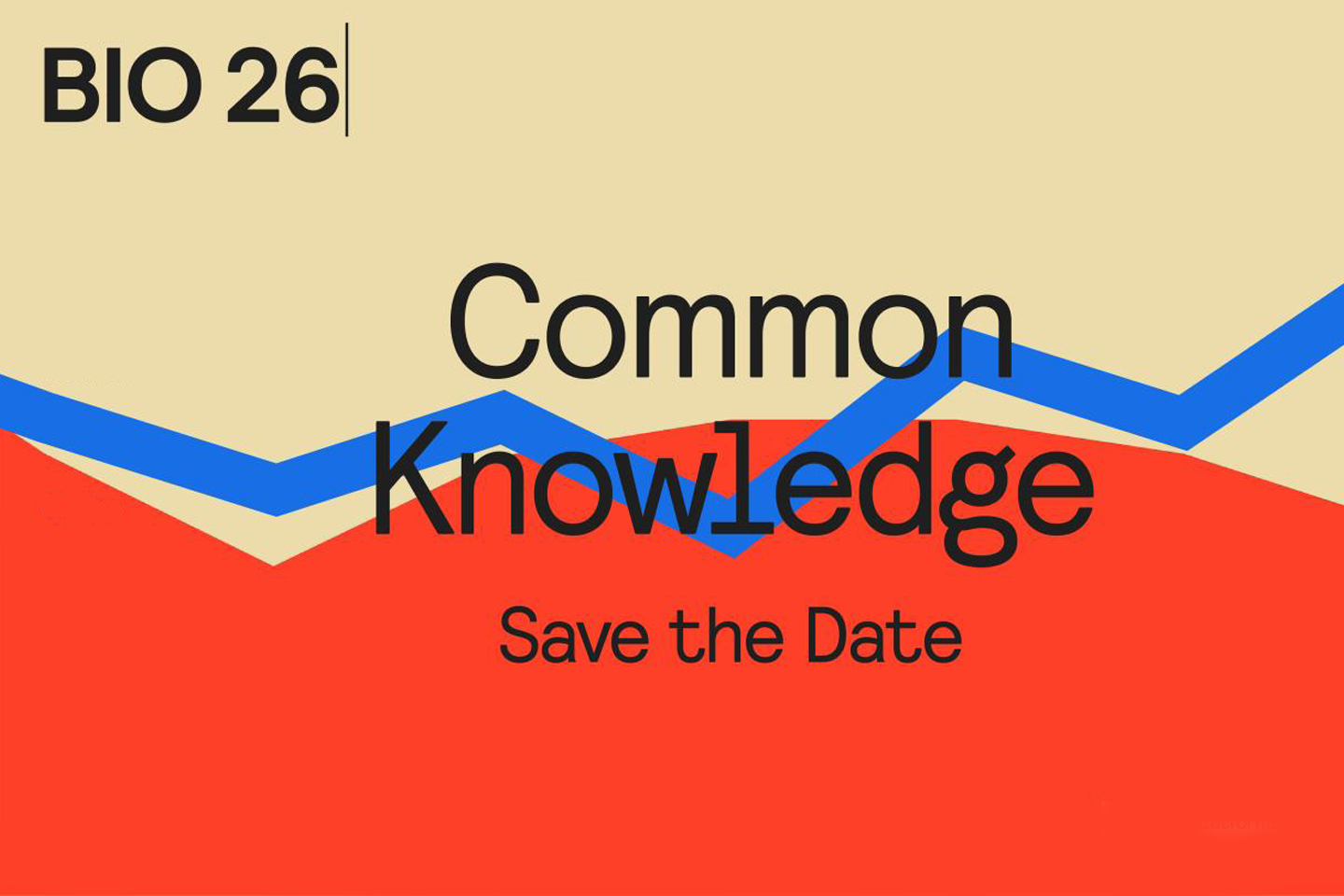 The 26th Biennial of Design, curated by Austrian design curator and cultural producer Thomas Geisler together with assistant curator Aline Lara Rezende, is taking on one of the greatest challenges of our time: information.
Under the motto Common Knowledge, this year's Biennial of Design tackles the information crisis. BIO 26 will present six winning projects selected through the Designathon in which groups of designers and non- designers took on the challenges pressing on the institutions of knowledge production and knowledge transmission. The projects will be presented at the 26th Biennial of Design, BIO 26 – Common Knowledge, which will take place between 14 November 2019 and 9 February 2020 in Ljubljana.
Working with content, structures, and stakeholders, the 26th Biennial of Design in Ljubljana hopes to find ways, unearth projects, and explore concepts and systems that can serve to turn this disruptive chaos in and of information into creative knowledge clusters. The notion of "common knowledge" relates and refers to what people know; more broadly, it refers to what people think and how they structure their ideas, feelings, and beliefs. Furthermore, the term "common knowledge" carries a sense of communal or shared knowledge.
Seventy-eight participants selected through the BIO 26 open call engaged in the second round of selection at Designathon #1: From Ideation to Prototype, which took place in May in Cankarjev dom, Ljubljana. Nominated in eighteen teams, they had the opportunity to work with prominent designers and knowledge mentors from six different partnering institutions of knowledge production and knowledge transmission in Ljubljana—a library, museum, university, retirement home, botanical garden, and newspaper—to create innovative solutions for the challenges proposed in the designathon.
BIO 26 – COMMON KNOWLEDGE
26. Biennial of Design
Ljubljana
Exhibition Opening: November 14, 2019
Opening Week: November 14 – 19, 2019
Duration: November 14, 2019 – February 9, 2020