Design Transfer
Austrian Design Talks at Hollenegg Castle 2024
26.06.2024 – 27.06.2024
Hollenegg, Österreich
Design as a success factor: why good design is more than just innovation and aesthetics. On July 3 and 4, the Austrian Design Talks at Schloss Hollenegg for Design will show how successful cooperation between design and business works.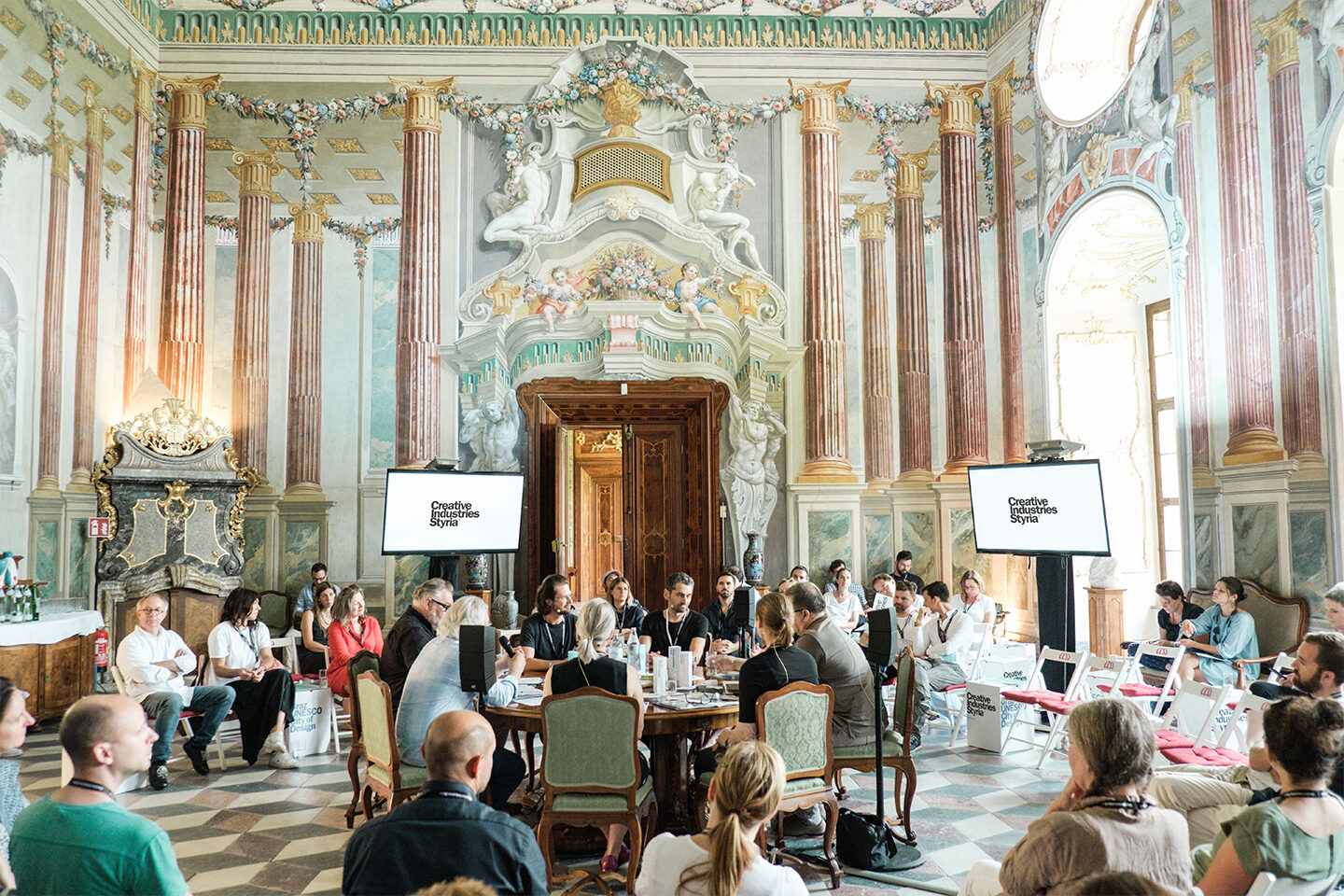 Design for success
Design makes the difference, and the Austrian Design Talks at Schloss Hollenegg make this difference visible. Partnerships between traditional business and design take center stage. The entrepreneurs and designers report together on their expectations and the experiences they have made in the course of their collaboration. All of this takes place in the unique ambience of Schloss Hollenegg, in the heart of Styria's Schilcherland.
Exact details on the pairings and the program will be added.
Participation costs €90 per day or €150 for both days.
Participation is free of charge for CIS Full and Premium Members, members of Holzcluster Steiermark, designaustria, Schloss Hollenegg for Design and CampusVäre. If you book a paid ticket, you will receive the invoice afterwards.
You can cancel your ticket free of charge at the latest two days before the event. If you do not attend, you will be charged the full cost, regardless of your membership.