Design Management
Between brand and productive systems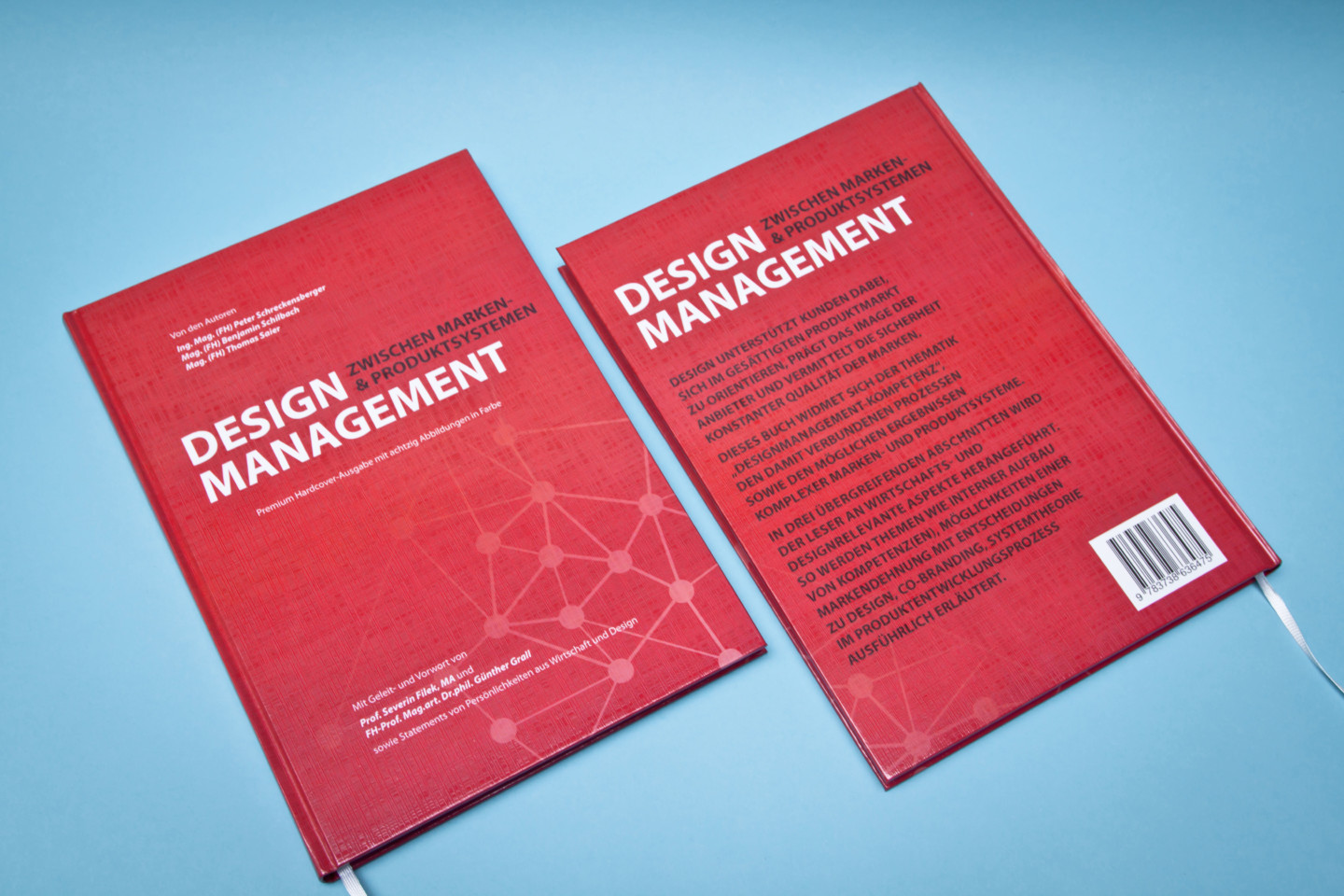 Design supports clients to orient themselves in a saturated product market, shapes the image of the providers and conveys the security of consistent brand quality.
The book "Design Management" is dedicated to the topic of design management competence, related processes as well as the possible outcomes of complex market and product systems.
Overreaching sections introduce readers to economic and design-relevant aspects. Thus topics like internal development of competence(s), market-oriented and resource-based approach as strategic competitive advantages, comprehensive brand expansion with design decisions, co-branding, risk minimisation through system theory in the product development process and much more is explained in details.
This book is aimed at entrepreneurs and employees in market and product management, the numerous creative value-added professionals as well as students of various design disciplines.
Authors
Peter Schreckensberger, Benjamin Schilbach and Thomas Saier
Foreword and preface by Severin Filek and Günther Grall as well as statements by personalities from the fields economy and design.
164 pages, 80 images
Price: € 38,80
Available Book on Demand
or on www.uniteddesignpartners.com
Soft cover ISBN: 9783734780578
Hard cover ISBN: 9783738636475