The Chairman
Martin Mostböck shows his extensive oeuvre from design to architecture on 400 square meters. He spans a wide range from everyday objects to buildings, from ideas to sketches and realized projects. Furthermore, he presents exciting contexts that often remain hidden to the consumer. To a certain extent, the designer is also returning home with this show. The exhibition at the Landesgalerie Burgenland from March 30 to June 11 is accompanied by a book.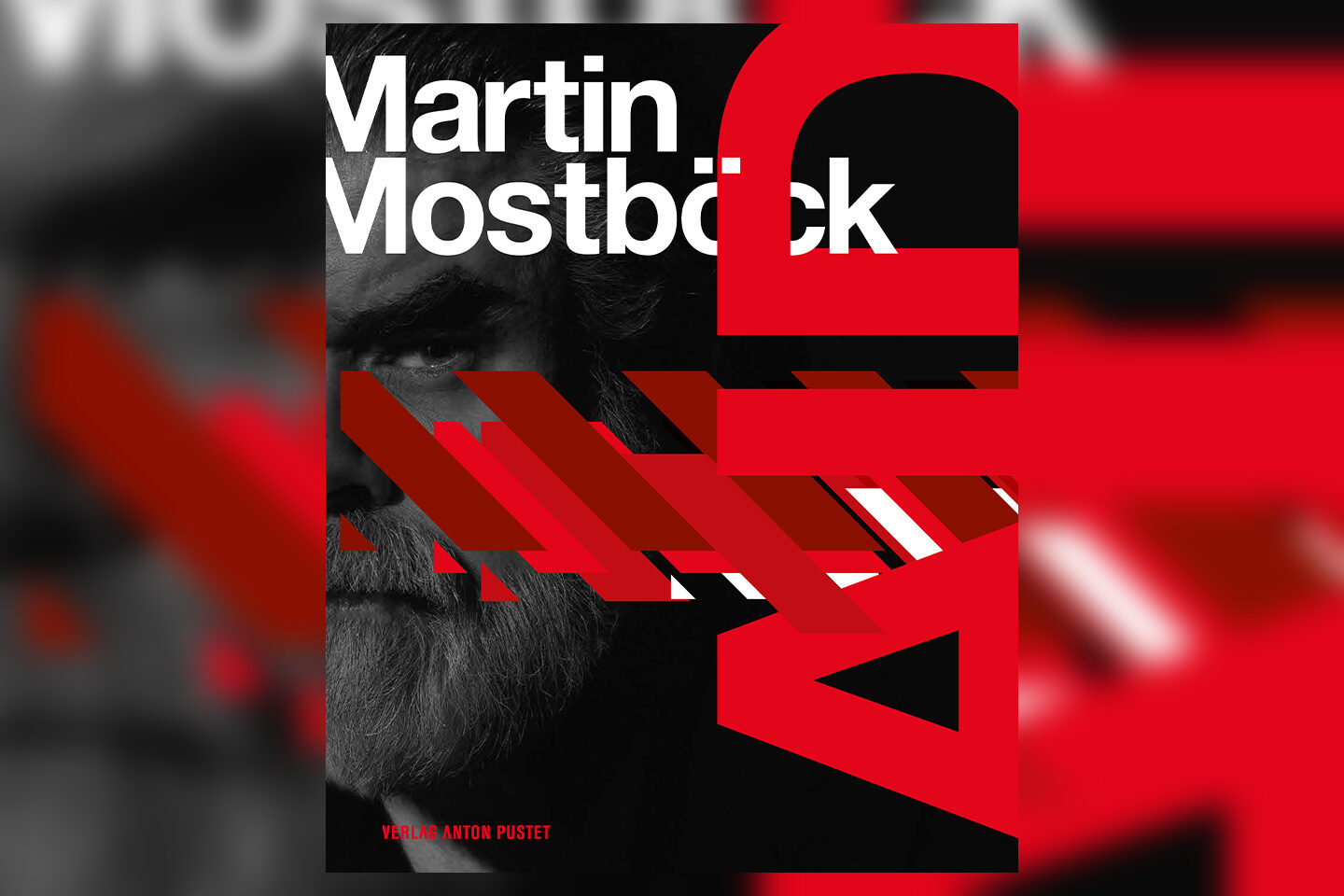 Architect and designer Martin Mostböck designs furniture, houses, business interiors, everyday things and is a border crosser between disciplines. The armchair represents a very special challenge for him, because the design of an armchair is also a supreme discipline for him, or as the architect Frank Gehry once put it: designing an armchair is as difficult as climbing Mount Everest. Some even speak of the Olympus of design. Mostböck is a good climber, and whether working on a piece of seating furniture or a champagne cooler, he eschews superficial styling and gets to the bottom of things with his designs. He researches, seeks and finds the authentic. He likes to compare his approach to that of a designer who seeks out ideas that he wants to make not only visible but also tangible and comprehensible to other people. In the case of his well-known Flaxx Chair, which is published by Moroso, all that stood at the beginning was the idea of designing a four-legged cantilever chair. A Ducati racing machine inspired the passionate motorcyclist to connect the legs of the chair. He copied the welded-together legs of the furniture from the rear swing arm of this motorcycle and transformed them into his functional and formal language.
In the exhibition "The Chairman" Mostböck is now showing many designs from several decades of his work in the Landesgalerie Burgenland in Eisenstadt. On display are armchairs, furniture, houses and interiors that span the field of tension between art and serial product. Among others, his award-winning museum pieces will be presented, including objects from the Museum of Arts and Design in New York, the Design Museum Holon in Tel-Aviv or the Museum of Applied Arts in Vienna. But also small series and serial products from single pieces to large series of 60,000 pieces can be seen in the exciting show.
In this way, it also becomes possible to trace the wide world between experiment, craft, industry and sustainable design. The Viennese, originally from Burgenland, also repeatedly emphasizes the importance of the personal relationship with the producers of his pieces, from the craftsman to the client in the executive suite. Mostböck also emphasizes the regional and sustainable aspect of his work. Not to be missed is the extremely elegant, timeless chair produced by Braun Lockenhaus, which Mostböck designed for the restaurant of top chef Konstantin Filippou and features nifty details. The result was a piece of furniture with corners and edges, but at the same time with elegant curves, a homage to Viennese modernism as well as to the reduced design language of Japan.
But the exhibition in Eisenstadt, where Mostböck went to school and grew up, goes one particularly interesting step further. It shows how significantly the connections between individual producers from furniture manufacturers to leather producers to metal processors and institutions such as museums and universities, but also forestry operations or restaurateurs are entangled and flow into the design process. Mostböck makes a successful attempt to make these exciting invisible connections visible. But this is by no means enough, Martin Mostböck works in a disciplinary time-shifted manner in the sense of the old Italian masters of modernism, who, like him, were always designers AND architects. And vice versa. This working philosophy, which seems to have largely disappeared, enables not only the designer but also the viewer to recognize connections between the inside and the outside, the small and the large, the tangible and the palpable. In terms of architecture, the show features, among other things, his wonderful "Room with a View" architecture on a hill that would also make bella figura in the Hills of Hollywood. The 120-square-meter wooden house in Forchtenstein, Burgenland, makes it clear, at the latest at second glance, that Mostböck is concerned in his work with the harmony of many factors. Design to feel, architecture to live in. Existence in the environment. His "Living Garden Apartments" in Seestadt Aspern, one of Europe's largest urban development areas, are just one example of this. Of course, his "House for a Vintner" should not be missing from the show, with which he demonstrates in a profound way how to optimize the existing and at the same time create spaces with validity that correspond to the times. The designer also created validity and something new, even surprising, with his interiors, for example in the top restaurant "o Boufés" of the international top chef Konstantin Filippou or with the almost futuristic-looking interior of the "Thurner Fashion Concept Store" in the pedestrian zone of Eisenstadt. Here, a material mix of marble, plywood meets aluminum, framed by flowing yet nimbly structured spatial views.
Mostböck mixes experience, aesthetics with contemporary without ignoring the design heritage of many styles. His approach seems relaxed, true to life, and yet focused on the project, whether it is the design of a marble champagne cooler or the appearance of buildings or the experiential worlds of interiors. Mostböck looks, thinks and translates. The manifold ideas, sketches, plans, photos and objects are presented in seven boxes about three meters high, small architectures into which visitors can enter via a kind of peephole. Through them, visitors have the opportunity to enter Mostböck's creative cabinets of curiosities and discover many a secret of creative design work.
Martin Mostböck studied architecture at the Vienna University of Technology. Since 1994 he worked with COOP HIMMELB(L)AU in the fields of architecture, design, construction and urban planning. Since 2001 he has been running his own studio with work ranging from product design, furniture design and interior designs to single-family houses and residential buildings. His work is created for leading European manufacturers such as Moroso, Eternit, Vorwerk and WMF. He has received a number of national and international design awards and nominations for his work (Green Good Design Award, Red Dot Design Award, Good Design Award, Adolf Loos Prize – Austrian State Prize for Design, International Design Award Baden- Württemberg, Design Prize of the Federal Republic of Germany). Martin Mostböck is a lecturer at the Vienna University of Technology and the Design Museum Holon in Tel Aviv.