Full Member
Thomas Feichtner Studio
The work of designer Thomas Feichtner is positioned midway between furniture and product design, between industry and manufacture, between mass production and one-of-a-kinds.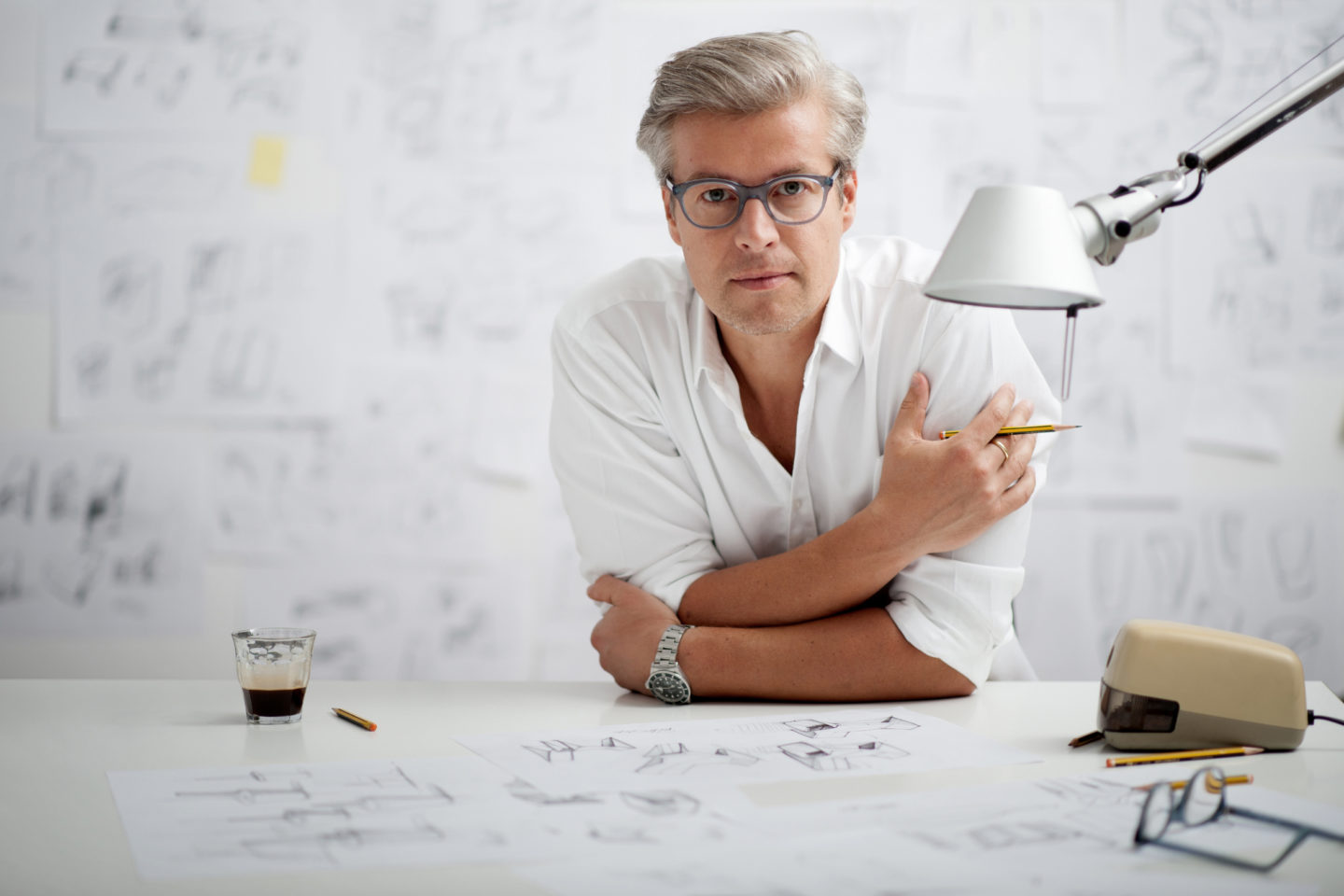 Thomas Feichtner was born in Vitória, Brasil, spent his childhood in Germany and Austria and studied industrial design at the University of Art and Industrial Design in Linz at the beginning of the 1990s. In his first years as a designer, Feichtner created capital goods and a variety of products for the Austrian industry. He was awarded with numerous international design awards, such as Designpreis der Bundesrepublik Deutschland, European Design Award, Good Design Award (USA), Joseph Binder Award and Design Prize Switzerland. Besides working as a product designer for Head, Tyrolia, Fischer and Blizzard Feichtinger also worked in the field of visual communication, for companies like Swarowski, Adidas or the British-Israeli designer Ron Arad.
Today Thomas Feichtner is one of the most established designers in Austria. He creates products for traditional crafters, like J&L Lobmeyr, Neue Wiener Werkstätten, Wiener Silber Manufactur, Augarten Porzellanmanufaktur, TON und Carl Mertens and realises freelance projects in cooperation with Vitra, Absolut Vodka, Thonet and FSB. His work was showcased in international exhibitions in Triennale di Milano, the International Biennale of Design in Saint-Étienne, Austrian Culture Forum in London as well as at MAK – Museum of Applied Arts in Vienna and have been acquired by various design collections. In 2010 a personal monograph "Thomas Feichtner – Edge to Edge" was released by MAK. The museum also released the publication "Thomas Feichtner – Design Unplugged" giving a comprehensive overview of sketches. From 2009 to 2014 Feichtner was professor for product design at Muthesius Kunsthochschule in Kiel, Germany. In 2011 he was awarded with the Austrian Award Staatspreis Design for the storage furniture "Ego". Thomas Feichtner lives and works in Vienna with his wife Simone.
Contact
Thomas Feichtner Studio
Schottenfeldgasse 55/1/6
1070 Wien