Full Member
STUDIO WG3
Studio WG3 consists of the Graz-based architects Albert Erjavec, Matthias Gumhalter, Christian Reschreiter and Jan Ries.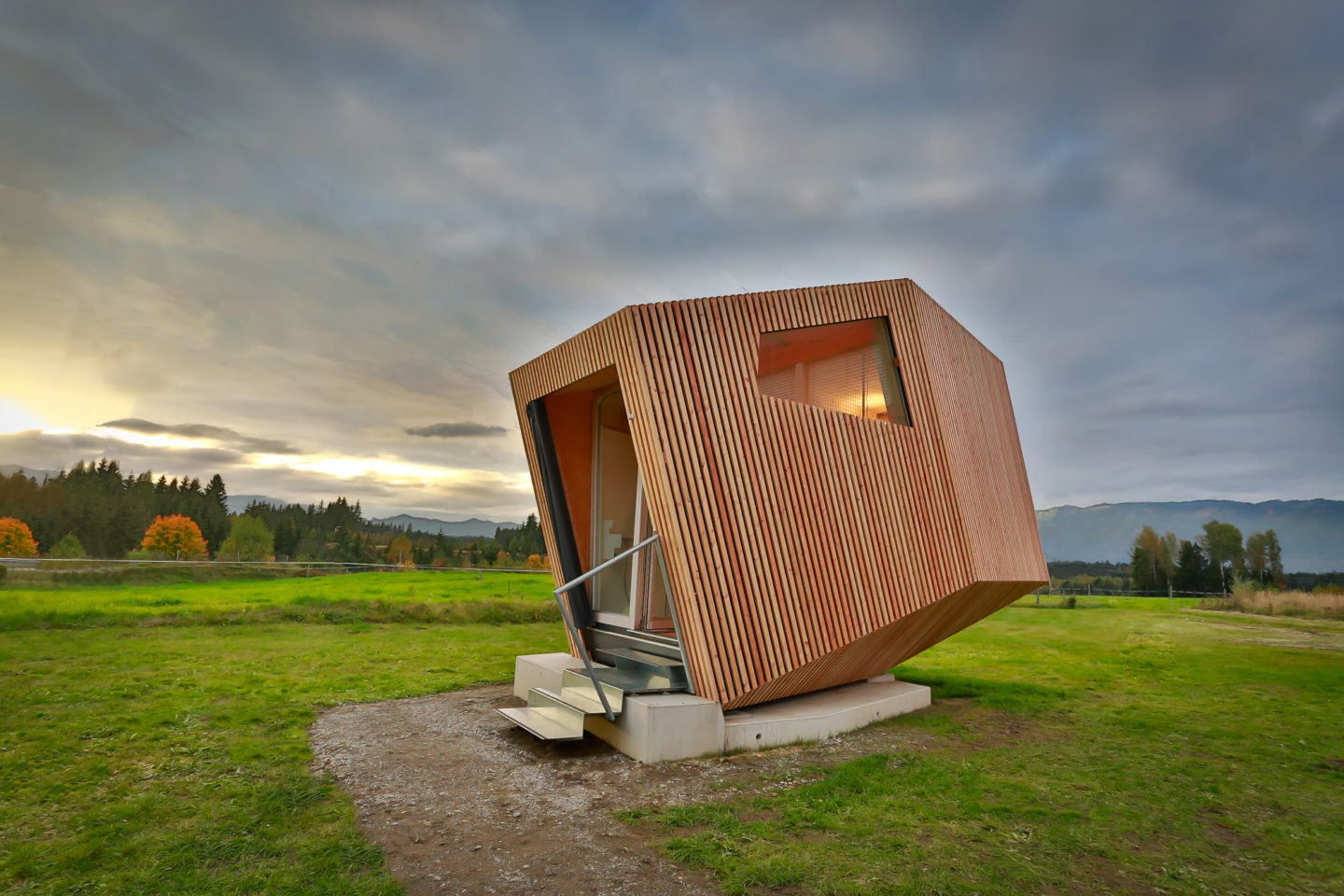 In the course of their academic studies they already created designs in the field of Minimal Housing, such as the variable and self-sufficient living concept of HyperCubus. This mobile hotel room was developed for the tourism industry. The accommodation unit for two people cuts down the necessary requirements of eating, sleeping, and sanitary systems to 21 square meters.
With Hypercubus, Studio WG3 was nominated for the Holzbaupreis Steiermark and awarded the Staatspreis Design in the category of Design Concepts.
In 2012, the City of Graz hired Studio WG3 – together with the design agency EN GARDE – to plan and implement the rebuilding of the Department of Commerce and Tourism Development (A15). Interdisciplinary working and pushing the envelope: the wide range of their work is also demonstrated by the 1st prize in the competition of the new community center in St. Martin/ Salzburg, which they did together with architect Nicole Lam.
What makes their design different from their competitors – in case of the community center – is the diversity of usage for the building. It is not just an administration office with opening hours but also a center for young and elderly people as well as a training facility. This multifunctional nature was considered in the submission and the community center was finished in 2014.
The perfect usage of spaces does also combine two core disciplines of the STUDIO WG3 architects, because apart from being architects they are also trained carpenters and graduates from a secondary college for furniture design. Creating overall solutions is always a core element of their concepts – very much as intended by the idea of the architect being an all-round designer.
The furniture designed by WG3 is often developed because of personal or project-related requirements, and is finally produced in larger series on demand. The lectern C3 is available in steel, plastic, or wood, if required it can be dismantled and delivered with a support. The Hyperboard, in turn, is part of the kitchenware and has already been exhibited at the Salone Internationale del Mobile 2016. It is a cutting board that you can either use as a single board or that – together with further boards – can form one surface. The name derives from its geometrical shape. HyperCubs, Hyperboard. The shape completes the product.
Contact
STUDIO WG3
Griesgasse 18
8020 Graz
Arch. Dipl.-Ing. Matthias Gumhalter