Full Member
Atelier Erika Thümmel
Artist Workshop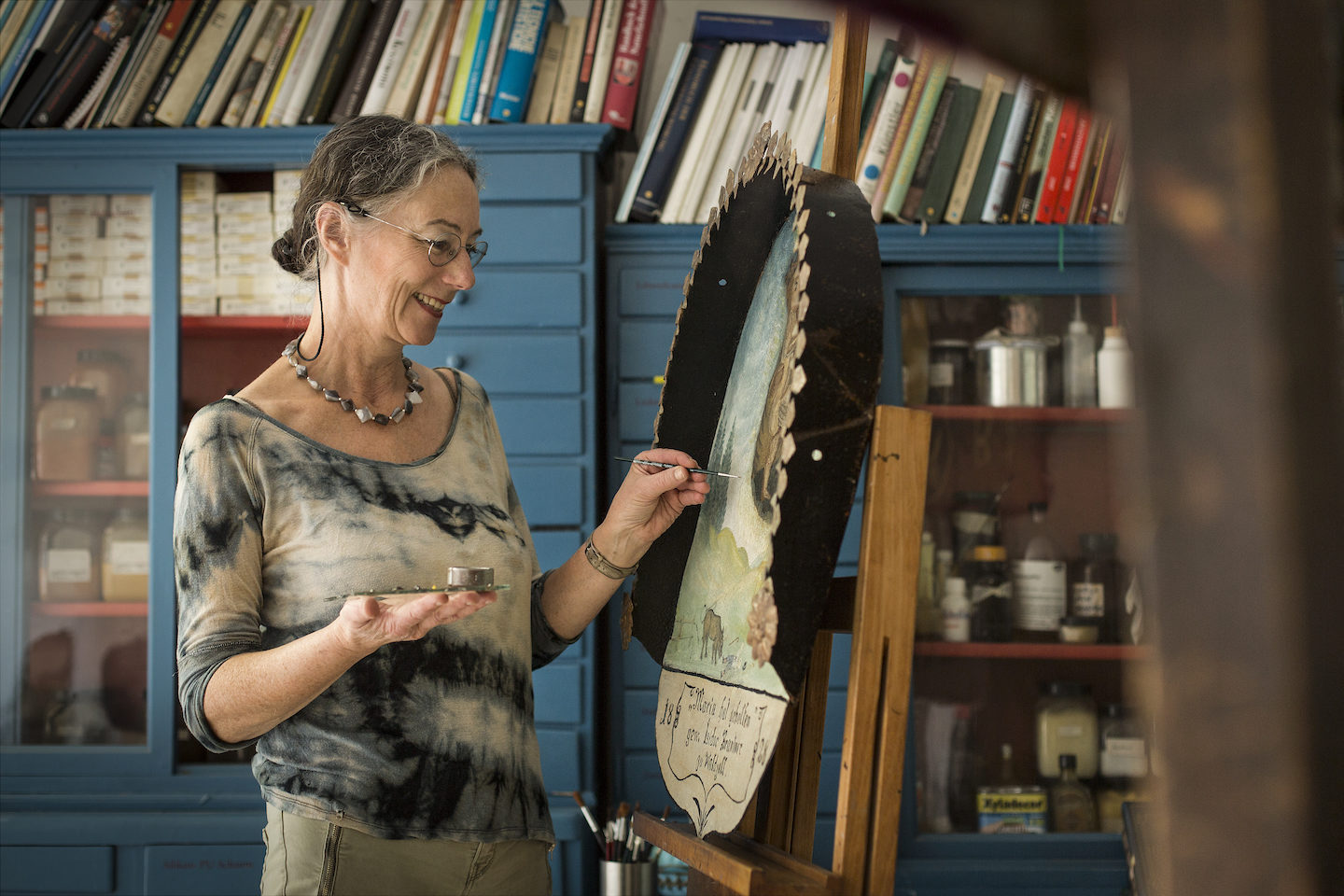 The Artist Workshop Erika Thümmel has been in existence in Graz for over 30 years and employs approximately 8 staff members, including art historians, restorers, gilders, exhibition designers, and sometimes, depending on the workload, information or media designers, sculptors, or architects.
The focus of the studio's activities is on restoration projects such as the restoration of altars, paintings, painted wooden sculptures, and gilding, as well as the design of around two to three exhibitions per year, mainly with cultural-historical content, ranging from the Oberzeiring show mine to 100 years of the Chamber of Labour, and from the Protestant Diocesan Museum to the Mountain of Memories as part of the European Capital of Culture Graz 2003.
The projects share a love for detail, and are accompanied by a natural quality standard, as well as a serious attempt to find good solutions, even when the budget is manageable. Meeting the challenge of bringing complex tasks to a sustainable and socially and ecologically responsible design approach requires constantly familiarizing oneself with new topics, enriching one's life.
From an interest in the past and the future comes a lively desire to help shape the present, hence the commitment to one's own environment, whether in the Jakomini district association or for Unique Graz.
For the past 19 years, Erika Thümmel has been teaching at the Information Design program at FH Joanneum and, together with Karl Stocker, developed the Master's program in Exhibition Design, in which she has been teaching for 14 years.
In a Creative Voice interview in December 2020, Erika Thümmel talks about her work, the perception of designed spaces, and presents her publication "The Language of Spaces".
Contact
Atelier Erika Thümmel
Jakoministrasse 9
8010 Graz