Styrian Products

|

Fashion & Accessory
Seeoo Reader Mini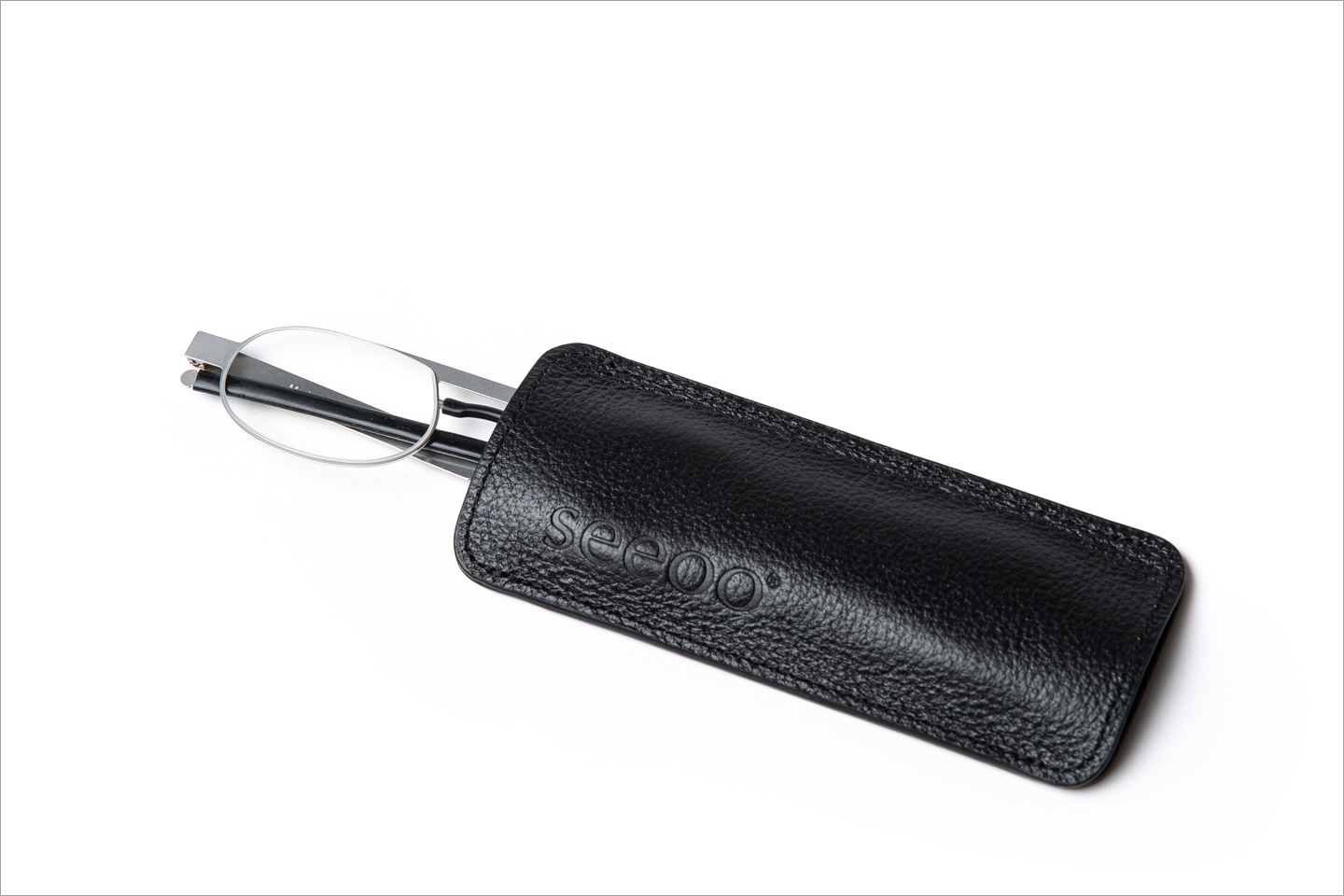 The seeoo Mini Readers are new ultra-light and ultra-thin reading glasses made in Styria. The phone-sized specs are only 4 mm thick and made of stainless steel, the lenses has anti-reflective coating.
Its leather cover can be attached to any smooth surface, which makes it the perfect companion in an age of mobile devices. The convenient and unique reading glasses match every face and fit in every pocket, so you are good to go and see.
The story of the Lasnik family is the story of a vision. It started in 1996 in the Styrian town of Rosental, where the master optician Gerald Lasnik, together with his son Martin, opened his first eyewear studio.
Information
Product: Eyewear
Product line: Fast reading
Material: Spring steel, acetate
Year: 2019
Measurements: 16,5 x 3,5 cm
Weight: 50 g
Design: Martin Lasnik, Rosental
Production: L&L Handels GmbH, Rosental