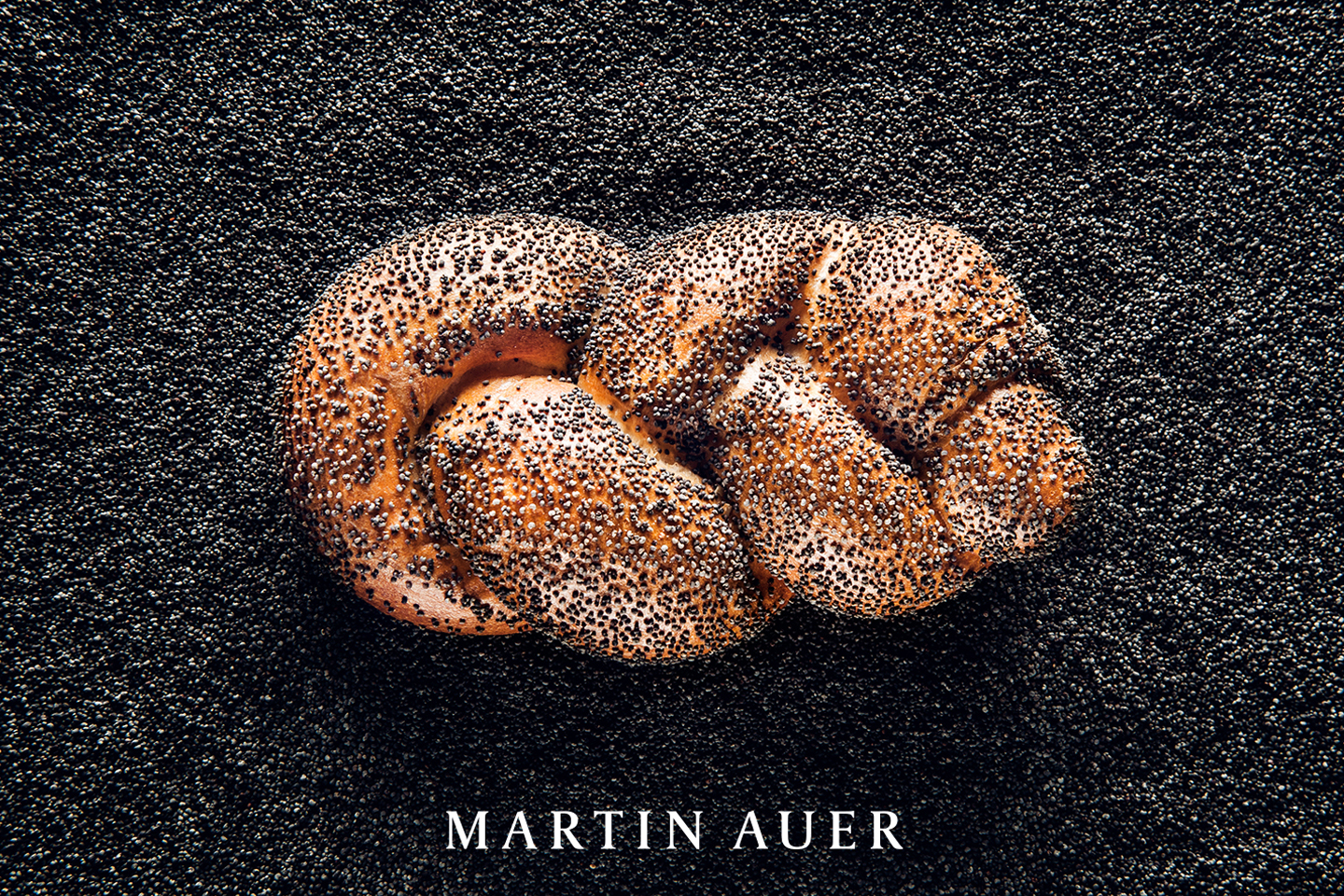 The wish to win back the soul of bread, gives the daily routine of Martin Auer and his team both a directive and a framework.
Being already the third generation, Martin Auer transforms natural materials into organic bread with a dark crust, and into neatly wrapped small bakery wares and pastry. All this without adding flavor enhancers, baking agents or the like, which have no place in bread and pastry. Since 1688 people have been baking bread in the headquarters at Dietrichsteinplatz in Graz. With a bread history of more than 650 years the handcraft should have become a routine – but it has not. Every day Martin Auer tries to improve his business. All of his bread is organic, vegan, free of lactose as well as eggs, and is made of real, hand-made natural sourdough.
The Martin-Auer-Philosophy 'Be happy, help others be happy' can be felt in every subsidiary, no matter if you are staying with bag and baggage in the coffee shop at Tummelplatz, enjoying a snack for lunch at Brotkueche at Jakominiplatz, or consuming something at the flagship store at Hauptplatz, where there is even an in-house bakery. How easy it is to make other people happy shows the organization PANE. In the branch at Mariahilferstrasse 11 volunteers sell bread that is left over from the previous day at half price. The beneficiaries of the entire proceeds are people in need. With this project the traditional bakery supports initiatives such as 'Steirer helfen Steirern' or 'Von Mensch zu Mensch'.
Apart from his own initiatives, Martin Auer also supports the event Designmonat Graz with specially created bread and with the family coffee shop he took part at Design in the City in 2016.
Contact
Martin Auer
Maggstraße 2
8042 Graz