Full Member
Kiefer technic
In Bad Gleichenberg they do not only produce functional furniture of high quality for surgery and clean rooms but they also have a 'dancing' façade.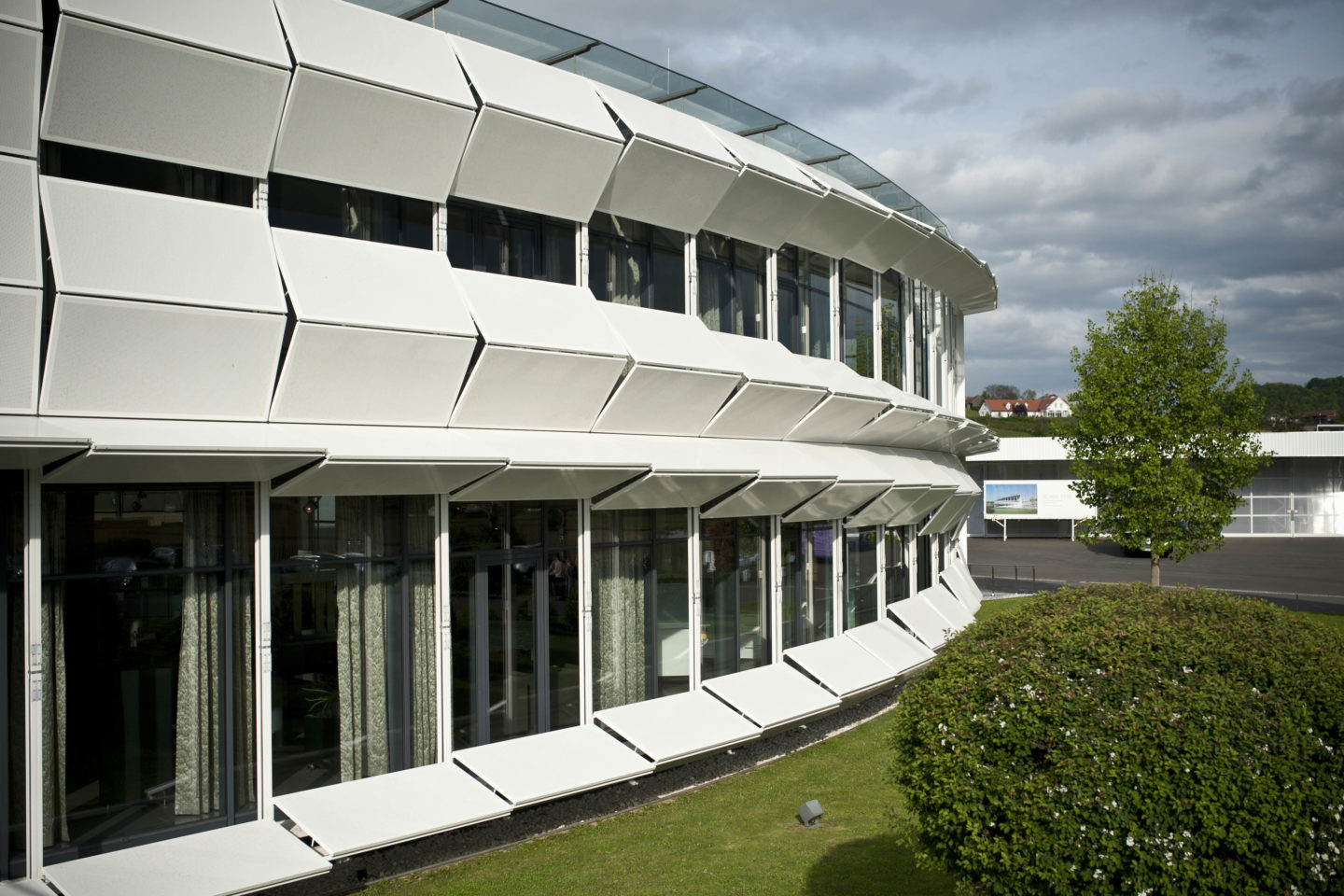 Kiefer technic plans and produces functional furniture, cooling and heating chambers, door systems and wall and roof systems for hospitals and clean rooms. Kiefer technic's products mostly impress by security, durability, ease of use and reliant functions. Behind these high demands there is the team around CEO and owner Astrid Kiefer. 80 employees have chiefly acquired their professional skills and experiences in the fields of technology, production and assembling in the very company. One of the reasons for Kiefer technic's success is also the production process that is controlled by an in-house developed production software and enables made-to-measure production on industrial scale.
Anyone who would like to get an insight of the company, has to look behind the façade into the showroom that makes visitors see the world of hospitals and clean rooms with different eyes. Still, there is also a lot to see in front of the façade. The building that was opened in 2007 impresses through the glass façade's shading system, weighing 10 tonnes, designed by architect Ernst Giselbrecht and constructed and produced by Kiefer technic. The continuous and silent operation of the 112 metal structures does not only provide sun protection but makes the façade literally 'dance'. The building was awarded the popular International Architecture Award of Chicago Athenaeum (Museum of Architecture and Design).
Contact
Kiefer technic
Feldbacher Straße 77
8344 Bad Gleichenberg