Full Member
GEORG WANKER Industrial Design
Modern inventors with an instinct for communication: Industrial designers like Georg Wanker make the intrinsic value of a product visible. It applies to translate the product language.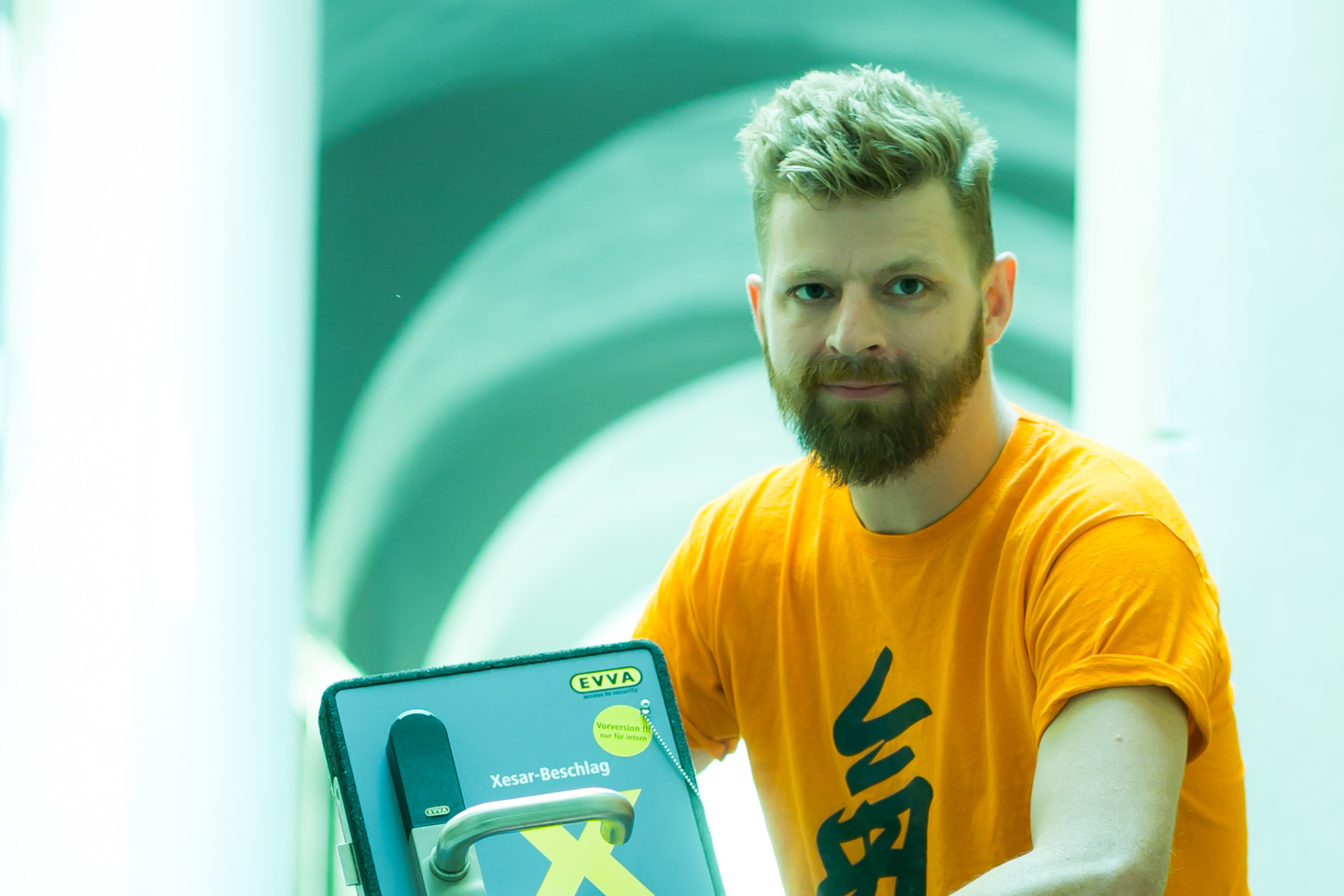 It was his handicrafts teacher, who put the idea of becoming an industrial designer in his head. At FH JOANNEUM (University of applied studies) he learned the craft and since 2012 he works on the design of everyday objects and industrial objects in his own studio. According to Georg Wanker in every product there is design. His most recent project: a battery mode thermo cutter for thermoplastic insulation.
What makes a thermo cutter a design object?
The fact that it is recognizable as a tool of high quality. This includes the right material selection, but also an ergonomic handle as well as a blade, which has to be easily interchangeable. Industrial design is always about communication: What should be expressed by the product? How can I make its characteristics visible? What is my target group?
That means you are in a way a translator?
Yes, in a way. If I find a way to communicate the product language comprehensible the customers finally will buy the product.
Is also inventiveness demanded?
Yes, a small portion is surely not bad, but too much of it can be counterproductive. Especially when I become a producer myself and I no longer have time to focus on the design.
Your studio was opened four years ago. Is it an advantage to work as a one-person business instead of a two-persons business in your professional field?
It is not necessarily better, but in any case very good. The biggest advantage for me is my independence. I don't have to discuss my decisions with anyone else and I am able to freely allocate my working hours. In my opinion, I work more efficient when I am alone in the office.
What about the exchange with colleagues?
Exchange of course is important and is missed if you are working on your own. Therefor, there is one more work space in my office for project partners or interns.
An expansion is not an issue?
No. For me my independence is sacred. Furthermore, I have already been working in a company with permanent partners. We had great discussions, but at some point it was too much.
The costs are no issue for you?
No, there is enough work that needs to be done. Since years, I don't find the time to update my website.
Do you have any tips for beginners?
Don't sell yourself short, but don't be too arrogant and do not underestimate your client's know how. That is not going to go down very well.
Georg Wanker
Born in Villach Wanker graduated school and his studies of Industrial design at FH JOANNEUM in Graz. From 2005 to 2011 he was partner in the studio "Edelweiß Industrial Design" and founded his own company "GWID – Georg Wanker Industrial Design". Since 2007 he is a lecturer at FH JOANNEUM teaching students of the study programme Industrial Design the CAD mechanical engineering programme "Solidworks".
www.wanker.cc
Contact
GEORG WANKER Industrial Design
Hofgasse 10
8010 Graz