Designers' Night Valencia
On the occasion of a networking trip by Creative Industries Styria and Valencia being World Design Capital 2022, a Designers' Night was organised in cooperation with local partners in order to strengthen links between the Spanish city and the UNESCO City of Design Graz.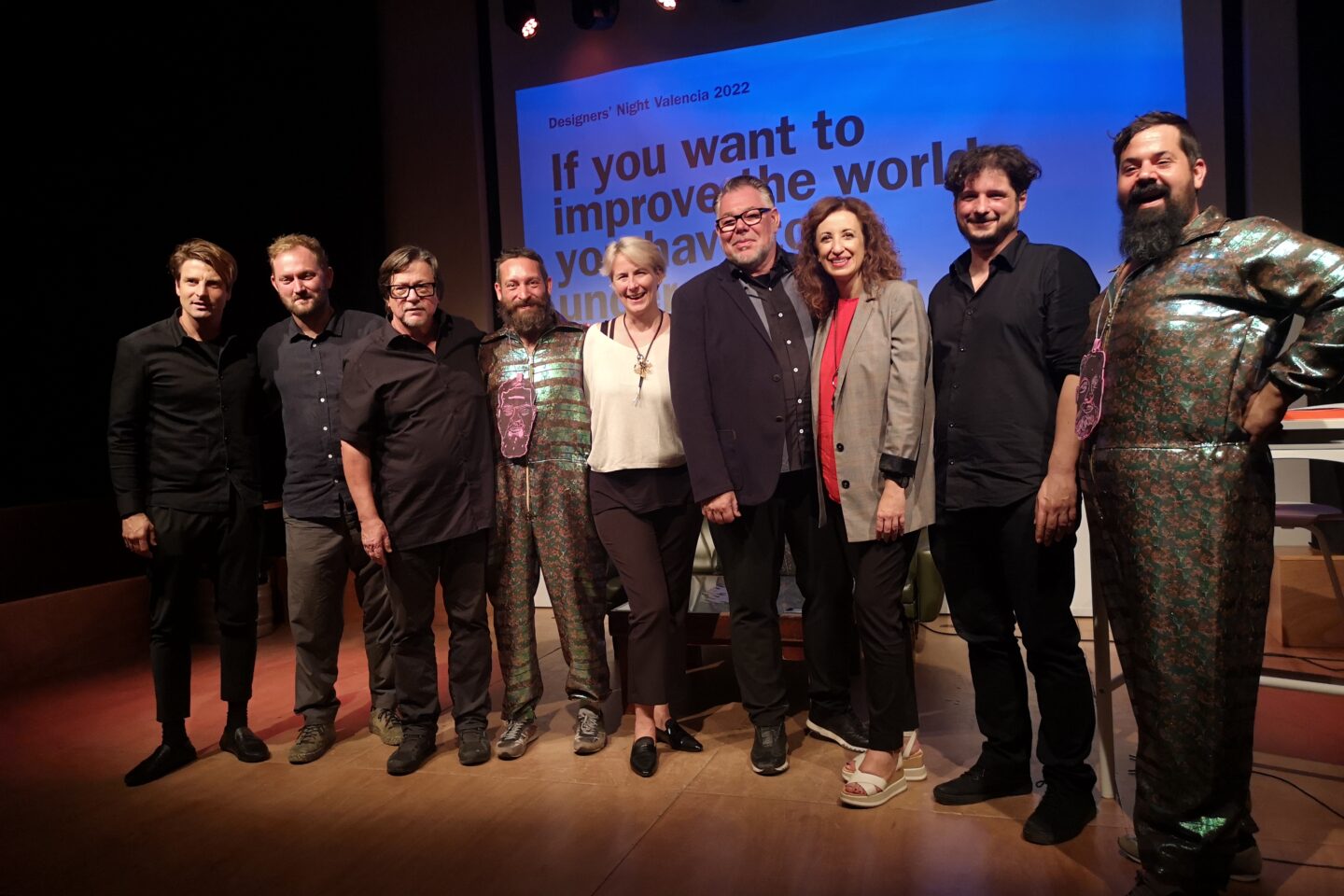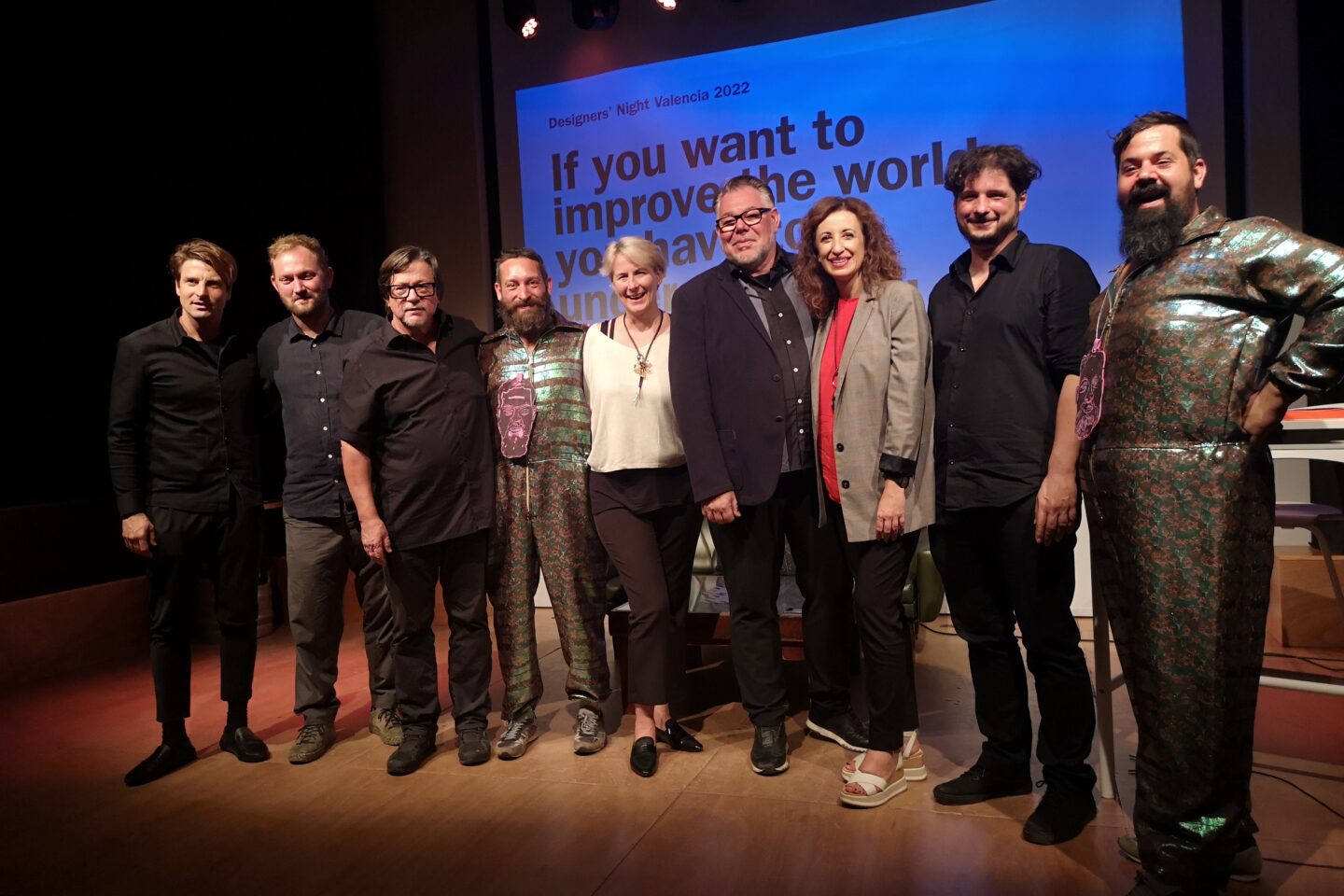 Networking trip from Graz to Valencia
A delegation of 30 members of the Creative Industries Styria network visited the Spanish city and got to know more about its urban planning concepts, current development projects such as the Design District La Marina and the urban innovation center LAS NAVES.
During visits to design studios of different disciplines, the Austrian group could get an insight into the innovative design scene in Spains third-largest city.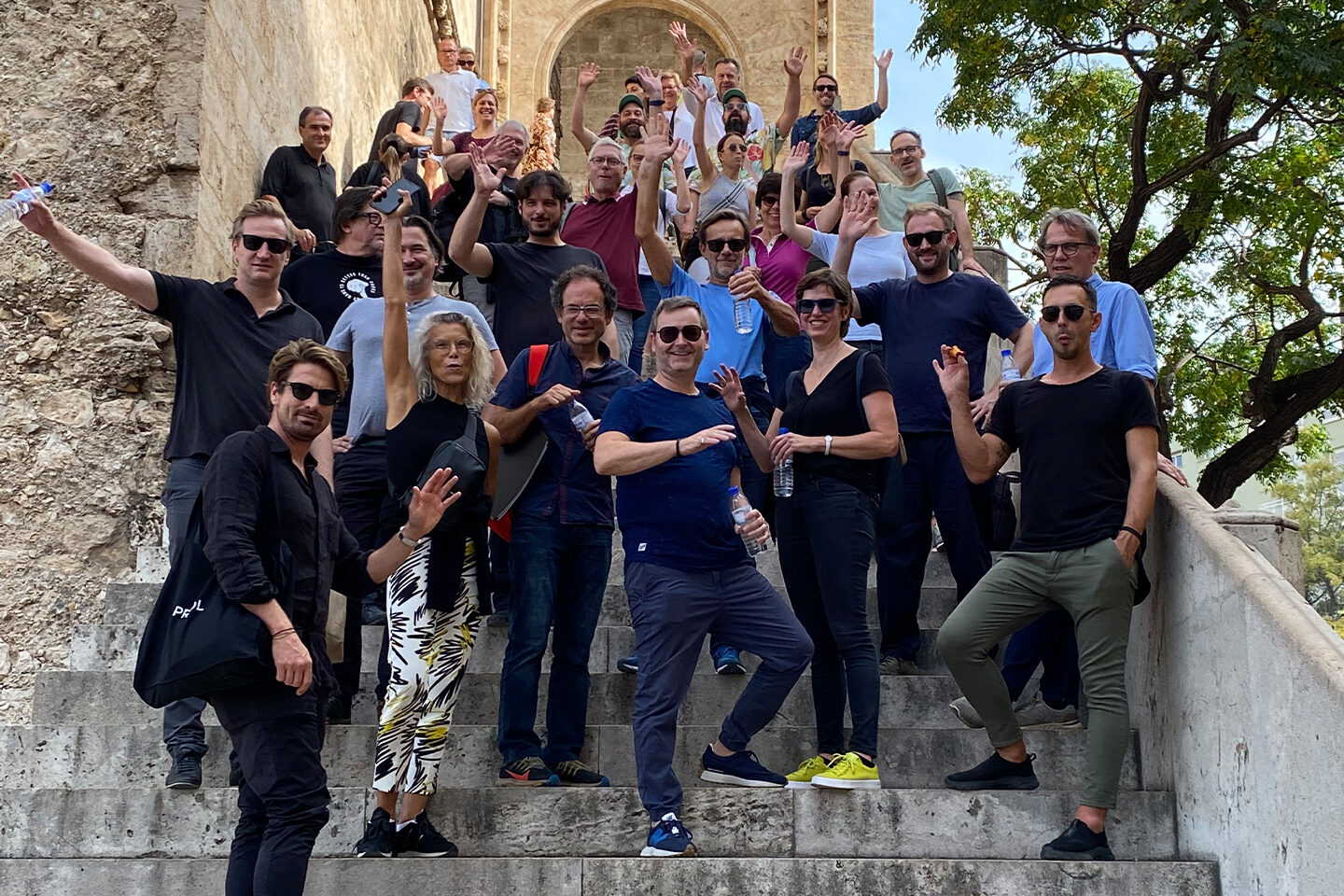 Designers' Night Valencia
Together with local partners, a networking evening was organised at the La Fabrica de Hielo, a former ice-factory turned cultural center in the middle of the vibrant El Cabanyal district. Following the slogan 'if you want to improve the world, you have to understand life', the evening consisted of a set of micro–talks by design experts followed by discussions in groups and open networking.
Enabling new connections amongst Spanish and Austrian designers, entrepreneurs, students, universities and institutions was the main objective of the evening.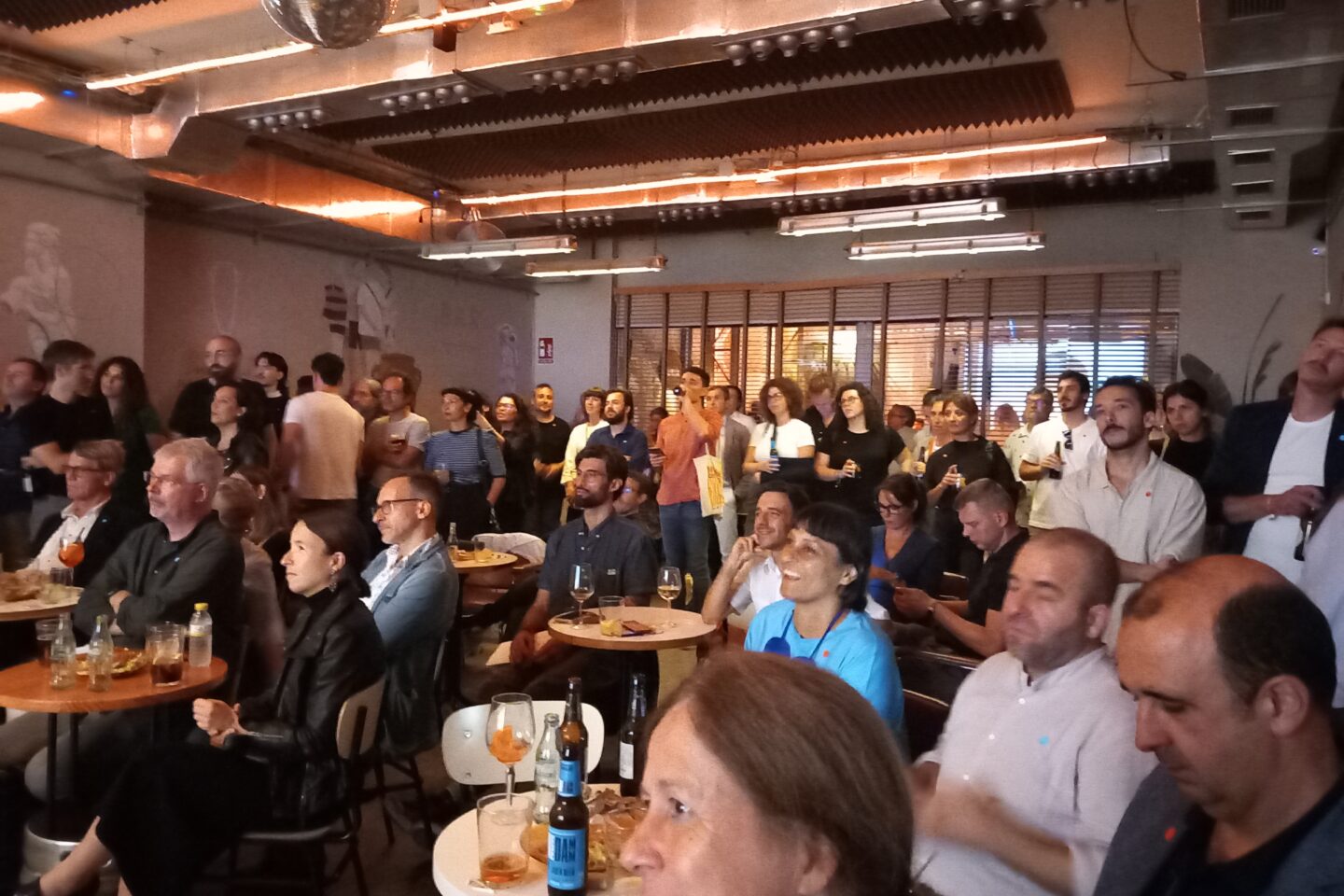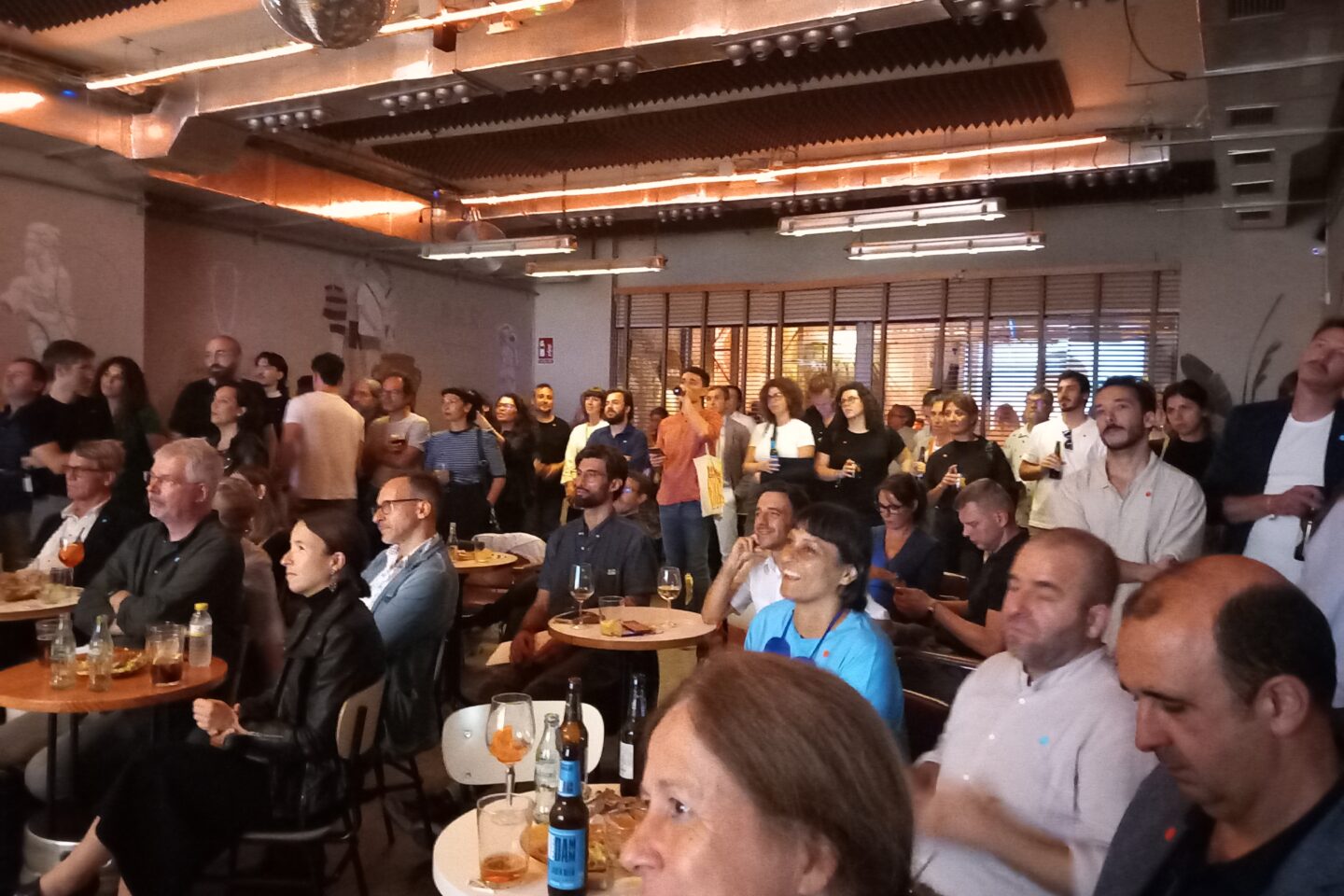 Around 100 guests from various creative backgrounds were welcomed by Maite Ibañez, Councilor of Culture, Education, Youth & Migration of the City of Valencia and Corinna Heilmann, programme director of World Design Capital Valencia 2022. The evening was moderated by Karl Stocker, Culture and Design Consultant, Speaker and Networker and Eberhard Schrempf of Creative Industries Styria.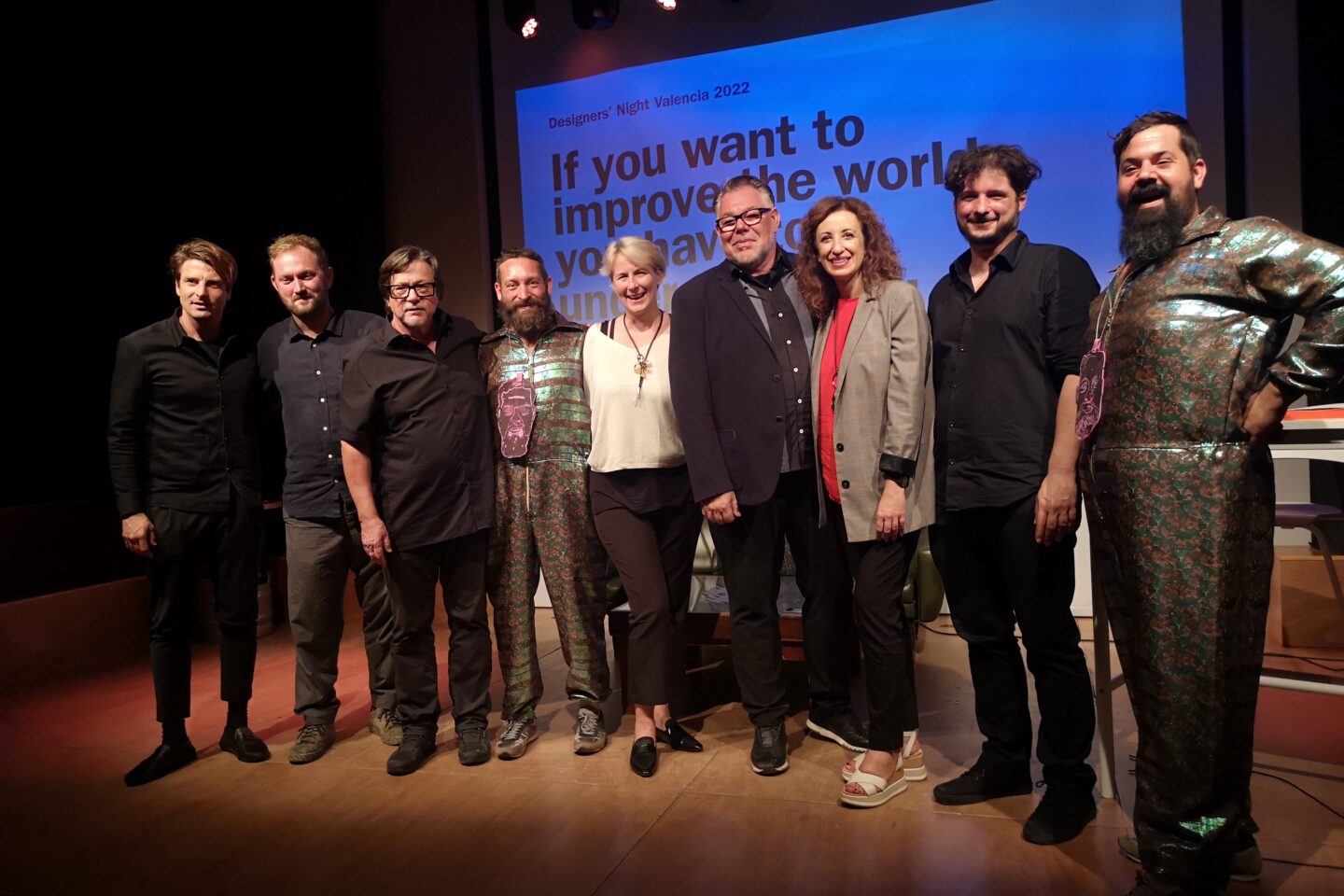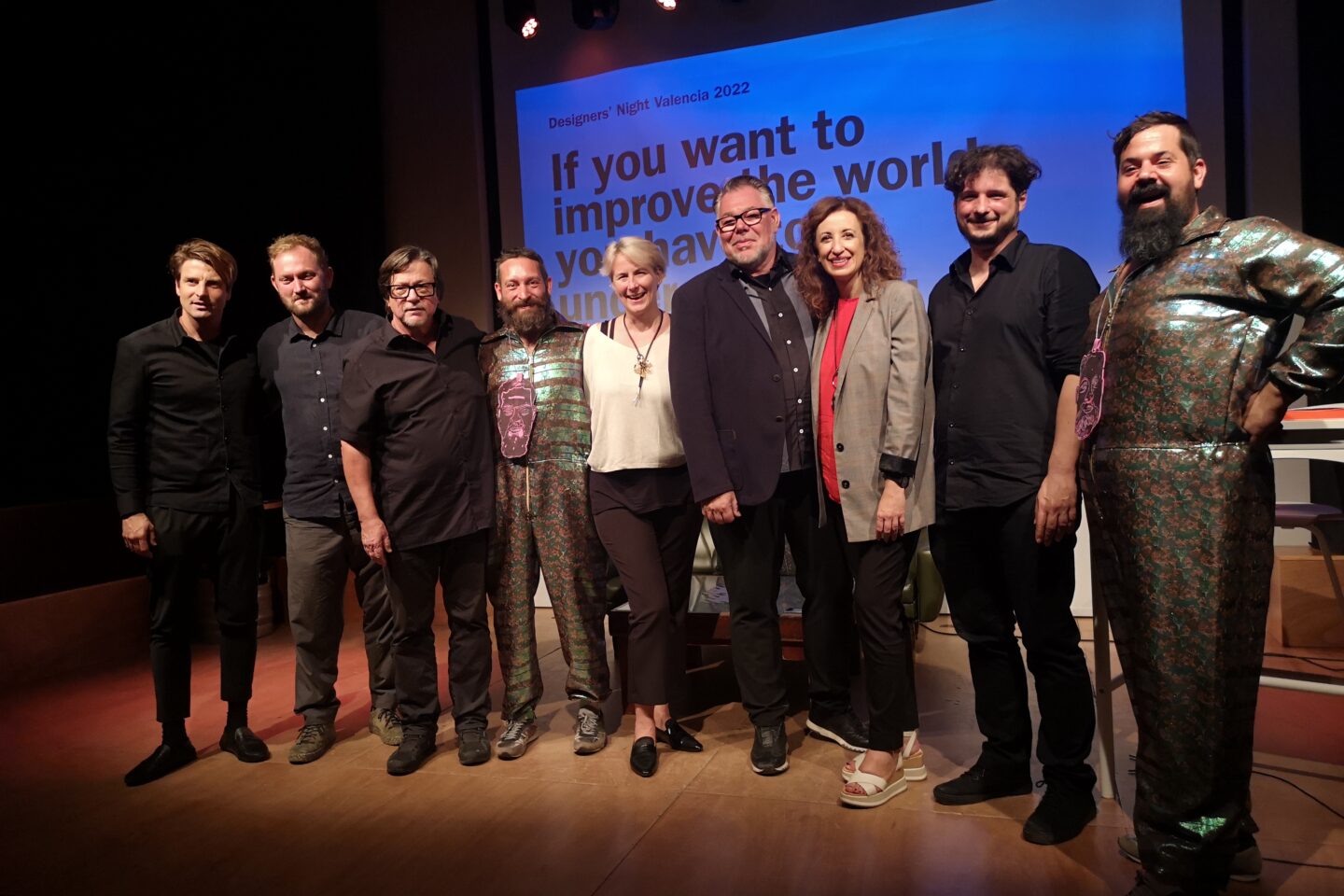 In their micro–talk ART ATTACKS, the SelfSightSeeing Company presented their approach to implementing sustainable design into corporate strategies through performative actions.
Daniel Fabry of the University of Applied Sciences FH Joanneum Graz, Institute of Design and Communication, explained in his talk WHAT DESIGNERS GET INTO how students can be equipped with a broad foundation in various design disciplines.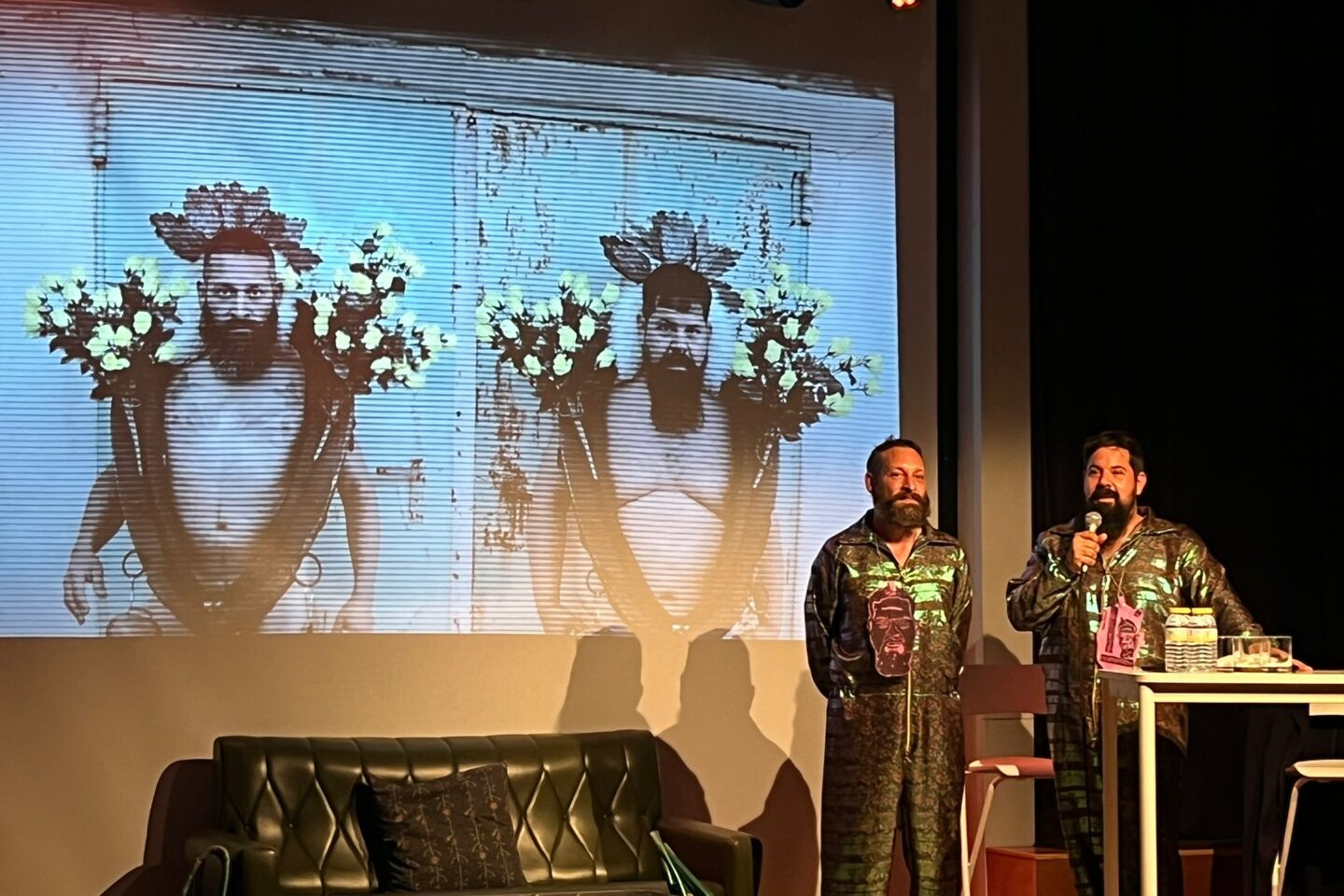 In his talk INTERIOR FOR LIFE Matthias Prödl of Josef PRÖDL Carpentry gave an insight into his family business and their approach to working with locally–sourced and sustainable materials of highest quality.
Karlheinz Boiger, architect at Hohensinn Architecture and member of the Breathe Earth Collective presented ways towards tackling climate change in urban areas and initiated a discussion on the topic amongst the guests.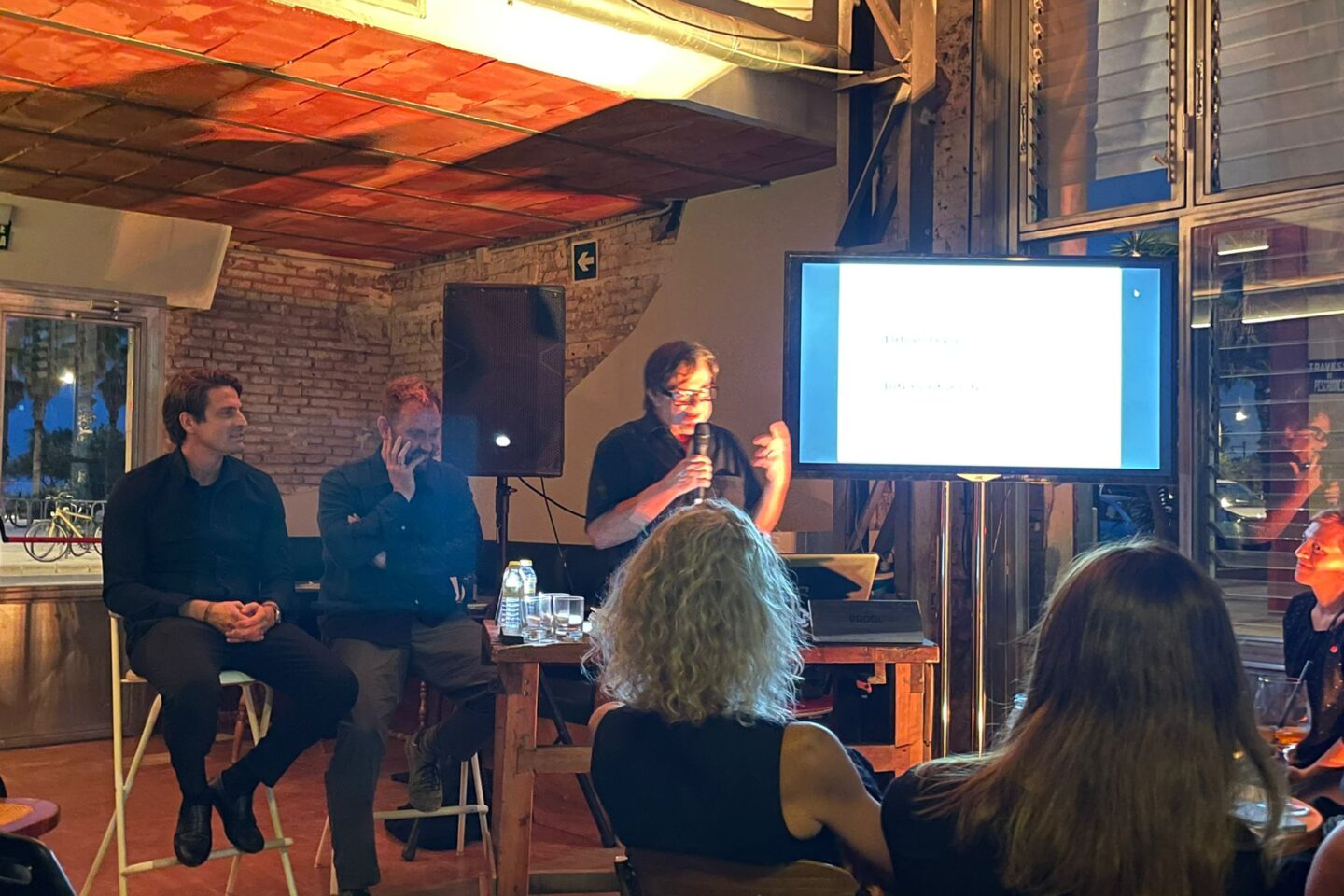 'A great event, which set the foundation for creative networking.'
Corinna Heilmann, Programmdirektorin World Design Capital Valencia 2022
'A very inspiring afternoon.'
Alvaro Sanchiz, Lecturer for Graphic Design, Universita Polytechnica di Valencia
'Networking amongst the creative industries at its best: with over 100 participants, the Designers' Night was a memorable evening characterized by networking and design.'
Wolfgang Schober, editor-in-chief, SPIRIT of Styria magazine, Graz
Further impressions of the Designers' Night Valencia: