Design Month Graz
That was the Design Battle 2023
Experience design up close, actively create and evaluate it – that's the CIS Design Battle.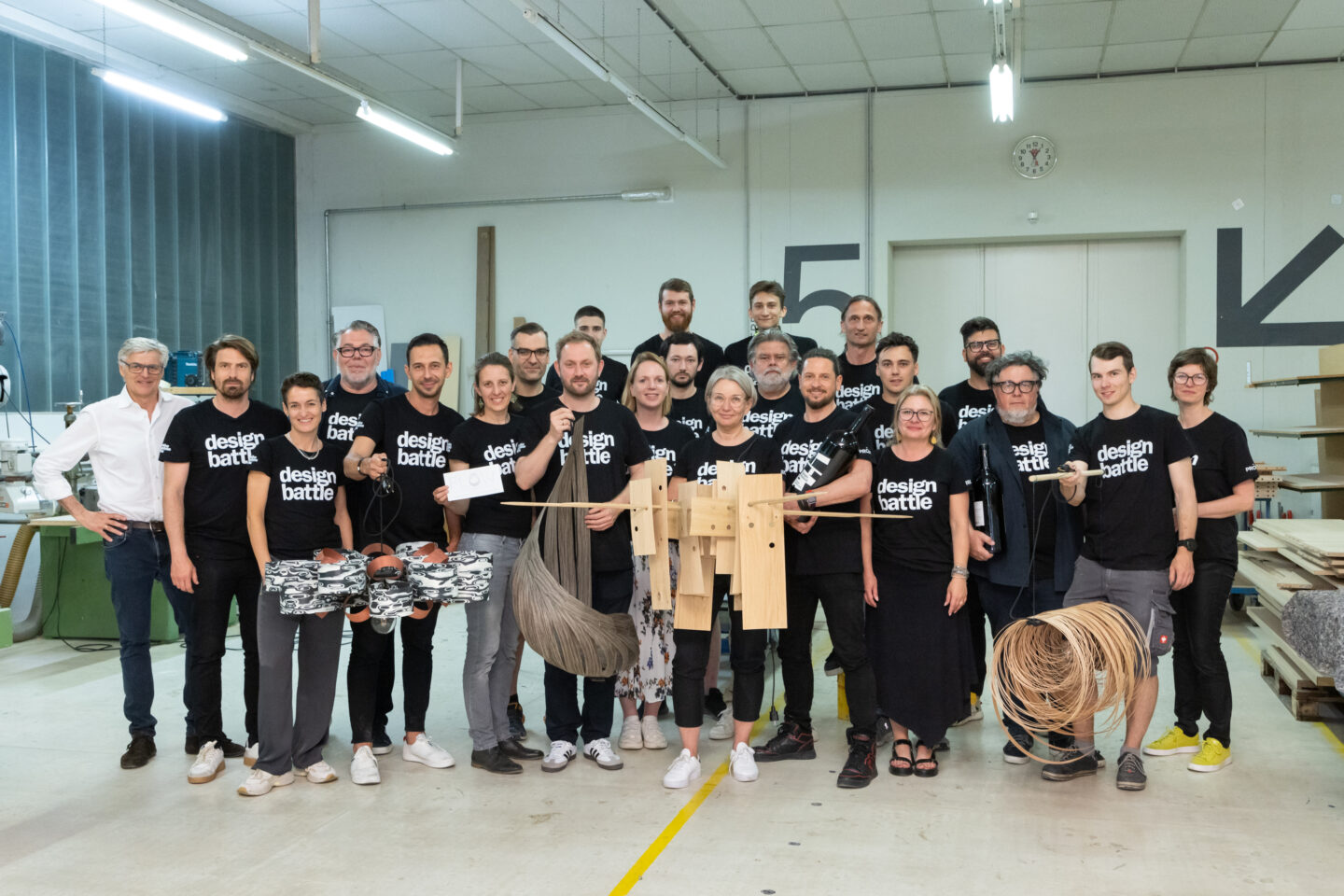 On May 25, 2023, four teams of designers and experts from other fields gathered at the Prödl joinery to win this year's Design Battle. Only 24 hours before, the participants from the Creative Industries Styria network found out who they would be working with in the team. From this point on – as is usual for the Design Battle – the countdown started. Each team had the same framework conditions: two experts from Tischlerei Prödl with their technical know-how and the material wood.
In the end, products were created that not only had high design quality, but were also producible. The task 2023: A pendant lamp.
The jury of the Design Battle 2023
Products with high design quality were created, which are also producible. At the end of the evening, the team of Susanna Ahvonen, Geo Reschen with the carpenters Elias and Josef were chosen as the winners.