Full Member
ZweckZwei
ZweckZwei is a circular economy operator that saves energy in the recycling process, contributing as such to a reduction of the circularity gap.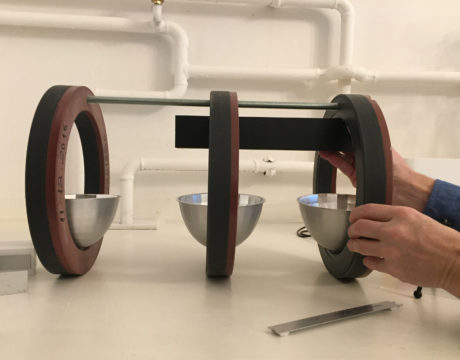 Karl Steinwender, initiator, CEO and owner of ZweckZwei, has been focussing on ecological business consultancy and life-cycle assessment for almost 20 years now. Besides supplying life-cycle assessments, supporting eco-design, devising and visualising workflow systems, IMS portals and key performance indices, he also deals with project management tools and processes, funding management as well as organising lectures and workshops.
Due to Steinwender's years of experience in ecological business consultancy, it struck him that waste material from industrial production processes was not given sufficient attention. After the recycling process, which is frequently energy-intensive, the focus is chiefly on how to remove residual materials inexpensively or to reduce them to their purely material value.
With ZweckZwei, Steinwender has found a way to close that gap in the circular economy. ZweckZwei recovers waste, recyclable and secondary materials from various production plants in Styria and creates saleable products in small series in a holistic design process – minimising the footprint and fostering regional value creation and social production.
Essentially, sustainability and environmental-friendliness in production and design processes are ZweckZwei's key concerns and the entrepreneur is convinced that an innovative approach is vital when it comes to processing waste, recyclable and secondary materials.
By integrating innovative management and services from creative industries, it is not only possible to discover new approaches to products, but to develop them into saleable products using appropriate technical and visual design measures. The low footprint resulting from that approach is hitherto unique on the market and is accurately calculable and traceable for each product.
The ZweckZwei project is funded by AWS with financial resources from the National Foundation for Research, Technology and Development Austria.
Contact
ZweckZwei
Feriensiedlung 18
8322 Fladnitz