Full Member
Viereck Architects
Could there be a better surname for architects than Viereck, which is the German word for quadrangle? Since 1984, Viereck Architects have stood for the highest quality in architecture and interior design.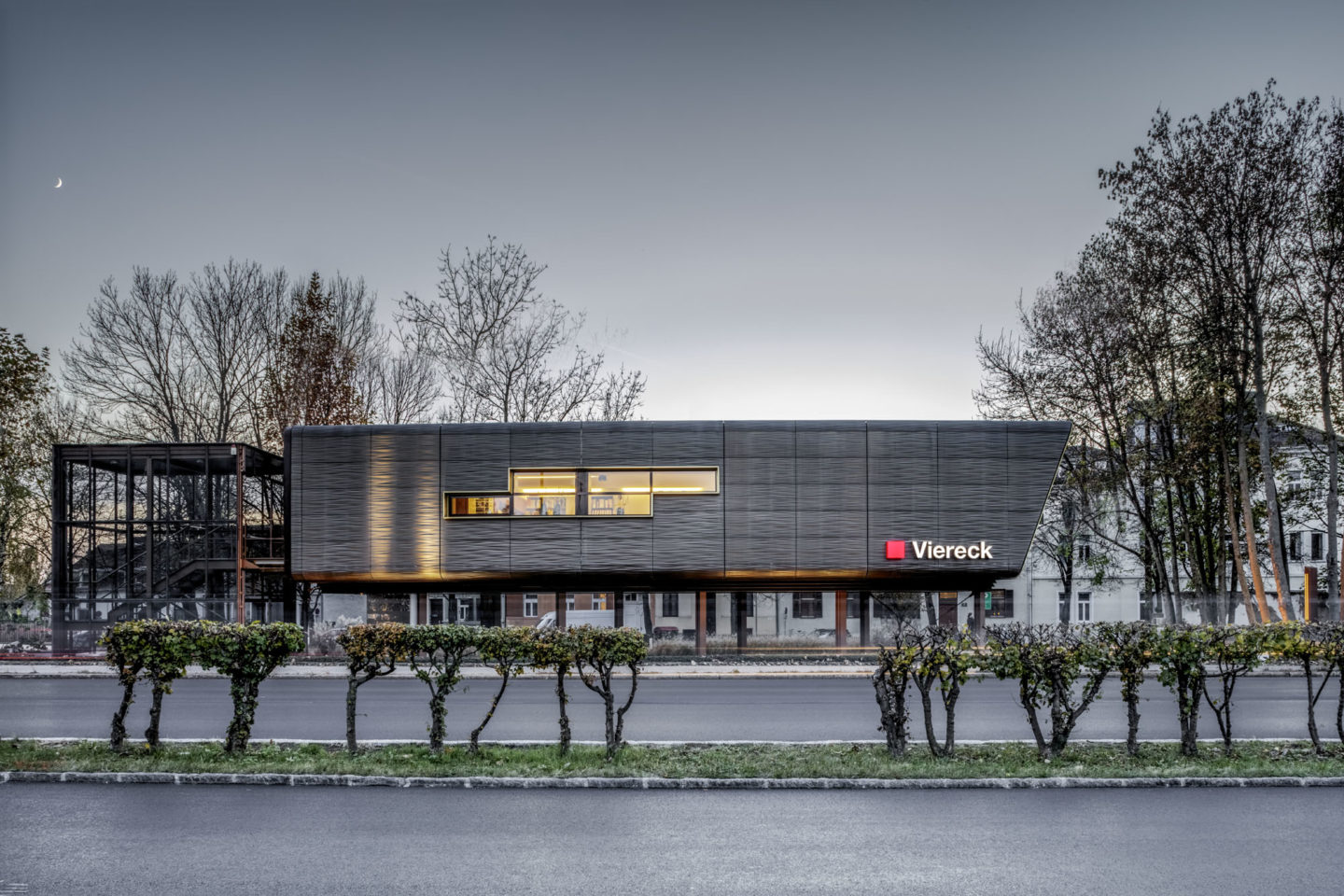 Founded by Ewald Viereck, the company is now continued and successfully managed by Marleen and Bernhard Viereck, who were passed on the architectural genes of their father. Together with a team of experienced architects, they implement projects ranging from architecture / construction and project management, building physics and acoustics, process and cost controlling to ecology and economics in Austria and abroad.
With the two locations in Graz and Kindberg, they easily manage the balancing act between urban and natural building. Office and residential buildings, apartments, workshops, extensive renovations, restaurants, hotels or bank branches, car showrooms, supermarkets and medical practices –every idea starts with a lot of individual passion on a piece of paper.
One of the most famous projects are probably the Deluxe Birdhouses at Steirereck am Pogusch. The building of the Ronald McDonald Kinderhilfe (children's charity) at LKH Graz was designed by Viereck Architects, too, just as the interior concept of the hotel 'The Wasnerin' in Bad Aussee. Additionally, McDonald's is one of the key customers of the highly active architectural firm.
Most recently, Viereck Architects planned the much anticipated The Eagle Restaurant on Kreischberg Mountain, set to open in December 2020. Set amidst a breathtaking landscape with 360 degrees of panoramic views across the mountain backdrop, Viereck Architects designed a building with its shape derived from an eagle in landing pose. The CLT superstructure with its fully in timber and stone cladded interior, is covered by glass panels up to 6m high, offering spectacular views across the ski slopes.
In everything they do, they always focus on sustainable construction, preferably implemented in wood, and eco-efficiency, without foregoing high quality. In the future the architects want to put great emphasis on new technologies, especially when it comes to the responsible handling of resources and the visualisation of buildings. The advancing digitization in the fields of planning and construction plays of course a major role in the process.
Their approach can be clearly seen in the Graz-based office building 'Box 09': built on stilts, the project is highly efficient in terms of construction and use, can be modularly expanded and is compact and open at the same time.
Viereck Architects also participated in Designmonat Graz 2018, where they invited people to chill at an urban lounge furniture called 'Wolkenteppich' (a carpet made of clouds).