Full Member
Teppichgalerie Geba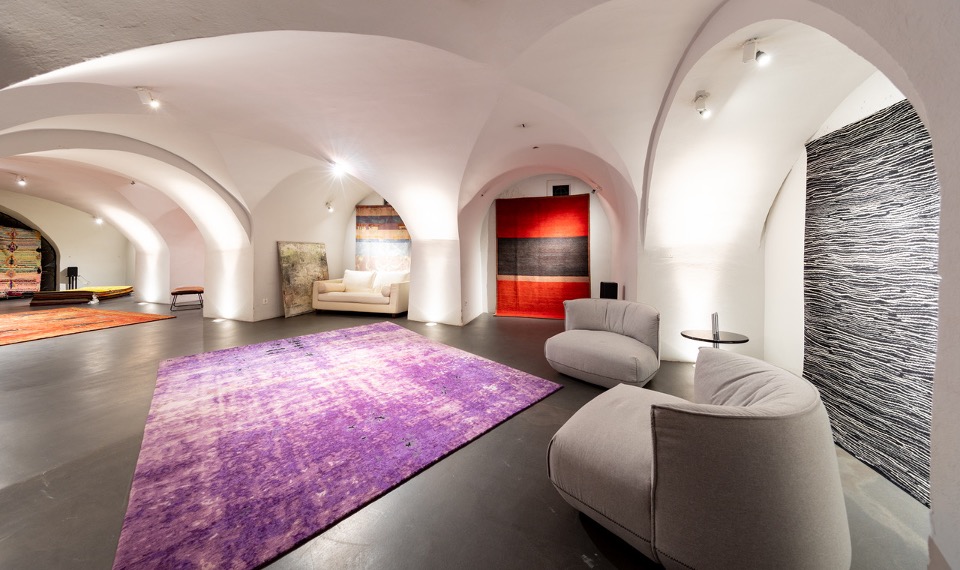 At the beginning there was a vision: Inspired by modern art and architecture, Harald Geba decided to rethink carpet design. Since then, Geba carpets have been combining timeless, modern designs with traditional craftsmanship. The Geba carpets with Fairtrade certification are manufactured in partner studios in Nepal.
The gallery
The heart of the Geba business is located on Hans-Sachs-Gasse 3, in the middle of the city center of Graz. In the historic vault of a former Dominican monastery of more than 500-years, visitors can capture the effect of individual carpet designs with all their senses in a spacious and unique atmosphere.
Almost 100% of the Geba carpets were designed by Harald Geba himself. "I get inspired by traditional patterns as well as modern paintings. I also memorize images when walking through landscapes created by nature, humans or coincidence and they stay in my head like a photograph. " This is how Harald Geba describes the basic inspiration for his carpet designs.
Geba is particularly proud of his nominations as a finalist of the internationally renowned Carpet Design Awards. In the category "Best Traditional Design", which is about the adaptation of traditional designs in modern carpets, Geba carpets have already been selected among the top 3 several times.
In the gallery, the rugs are complemented by selected home accessories ranging from unusual lamps to stools and chests, to individual pieces of craftsmanship from all over the world. The carpet gallery offers everything that makes a room special and unique.
Contact
Teppichgalerie Geba
Hans-Sachs-Gasse 3
8010 Graz