Full Member
SUN/SET/STAR
'What distinguishes style from fashion is quality' - in this or a similar way you could describe the credo of SUN/SET/STAR.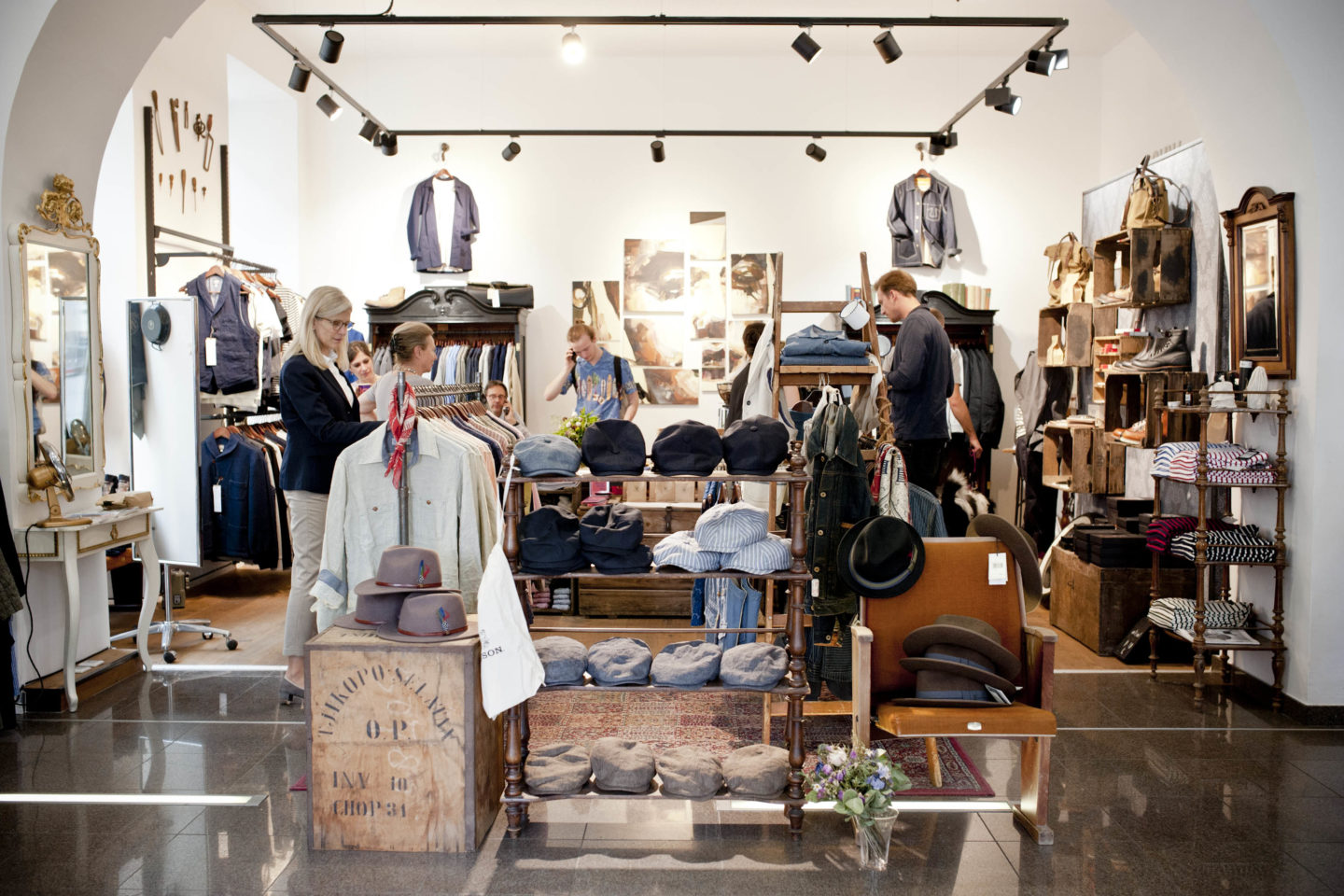 In their store at Freiheitsplatz 1, Stefan Kalch and Gerhard Fuchs make a point of quality and sustainability but they also emphasize the identification with their products. Even if these terms have been worn out, at SUN/SET/STAR those values have formed the base of their work for more than 15 years. Within an environment of carefully selected products that do not need to reinvent themselves each season and are more than short trends, their customers enjoy first-class support. 'There is a noticeable desire for something "permanent", for something that you can trust in', says Stefan Kalch. They also consider their shop a platform for creative people, idealists and 'doers'.
At SUN/SET/STAR you find traditionally made, raw denim clothes by Momotaro and Japan Blue from the jeans mecca Okayama, Scarti-Lab from the Bologna area, who have already made a name for themselves with their comfortable clothes full of details, as well as bull leather boots by Red Wings from the U.S. It is more than just selling fashion but the two of them share a certain passion when it comes to their brands and clients. 'Your home is not the place live in but the place where you feel understood. Customers become friends and vice versa', explains Stefan Kalch.
Contact
SUN/SET/STAR
Freiheitsplatz 1
8010 Graz