Full Member
Pell Mell
Pell Mell is a creative marketplace for ideas and products in the field of fashion and design. They present themselves in urban space at events and performances, like the annual design festival 'assembly' or 'Crossing Fashion', a series of fashion workshops curated for the Afro Asian Institute.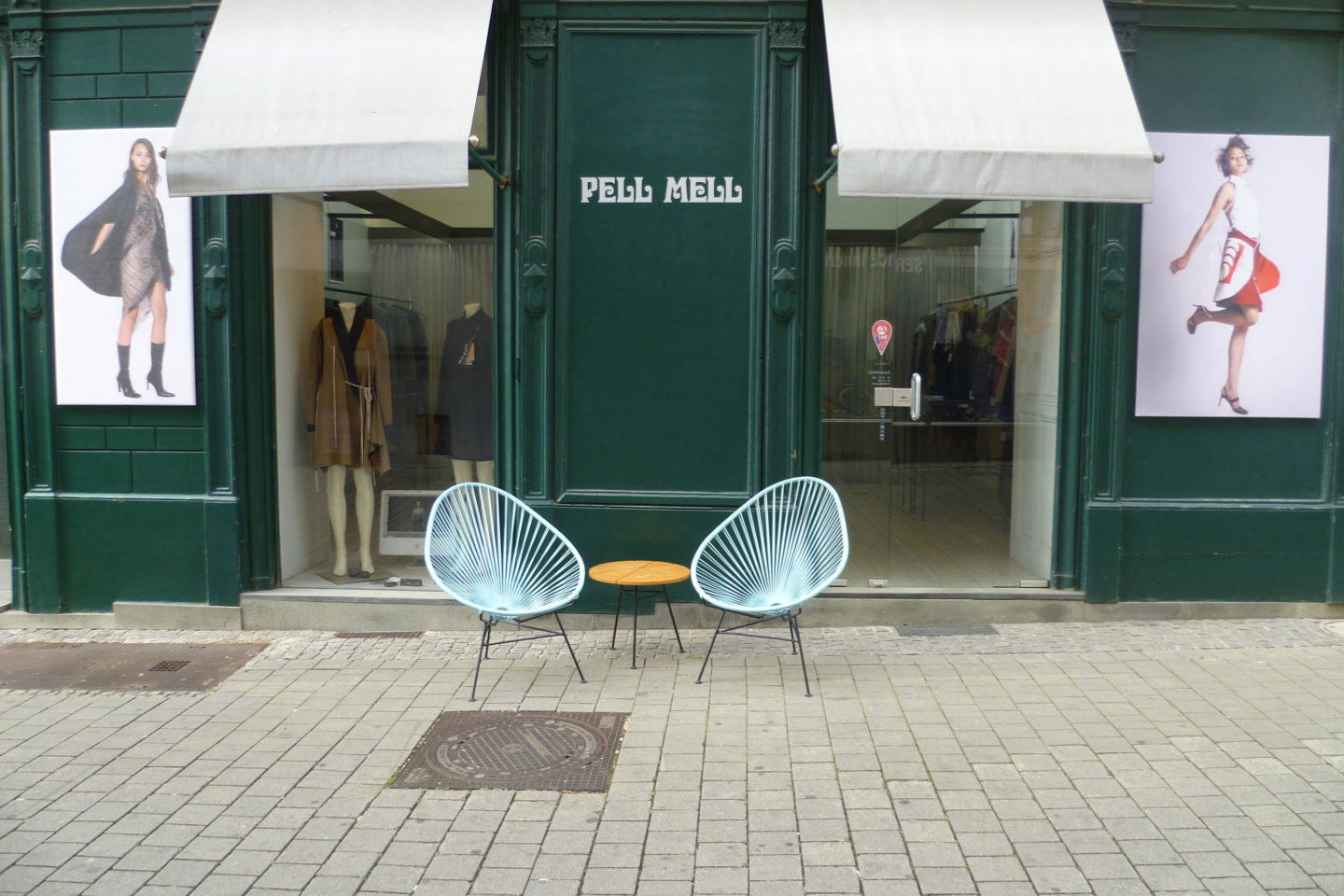 In 2002, the two educated fashion designers Karin Wintscher-Zinganel (kay double U) and Bettina Reichl (ODROWAZ) created an extraordinary sales and presentation space for this kind of textile and design creations. Guest designers are welcome to temporarily display their work at their venue.
KAY DOUBLE U is a design method, not only a temporary stylistic expression, it is the principle of the dissolution of the difference between indoors and outdoors, it is subtle eroticism in the background of the practical and the variable, it is an individual shape of classic cutting quality, it is established materials in a new combination with innovative details, it is modularity and flexibility, it is change and modifiability, it is no final outfit but can be individually developed. Hence is up-to-date and yet timeless.
ODROWAZ is specialized in sustainable fashion. Using soft and smooth natural materials such as jersey, woven materials and loden, Bettina Reichl tailors in an archaic, monastic and at the same time erotic way. Traditional clothes such as the cape or the hood are unmistakable parts of her work, complemented by futuristic elements such as tight overalls for example. Since 2017, apart from the fashion collection, there has also been the Natural Skin Yoga Collection made of cellulose materials of Oeko-Tex® quality. The label also won the Slow Fashion Award in 2010 and in 2011 the Kastner & Oehler Fashion Award for their Plant Dye Collection.
Contact
Pell Mell
Griesgasse 4
8020 Graz