Full Member
Omas Teekanne
No matter if drinking black tea served from a vintage cup or enjoying refreshing, homemade ice tea in the sun in front of the teashop: Omas Teekanne applies a chic image to drinking tea again.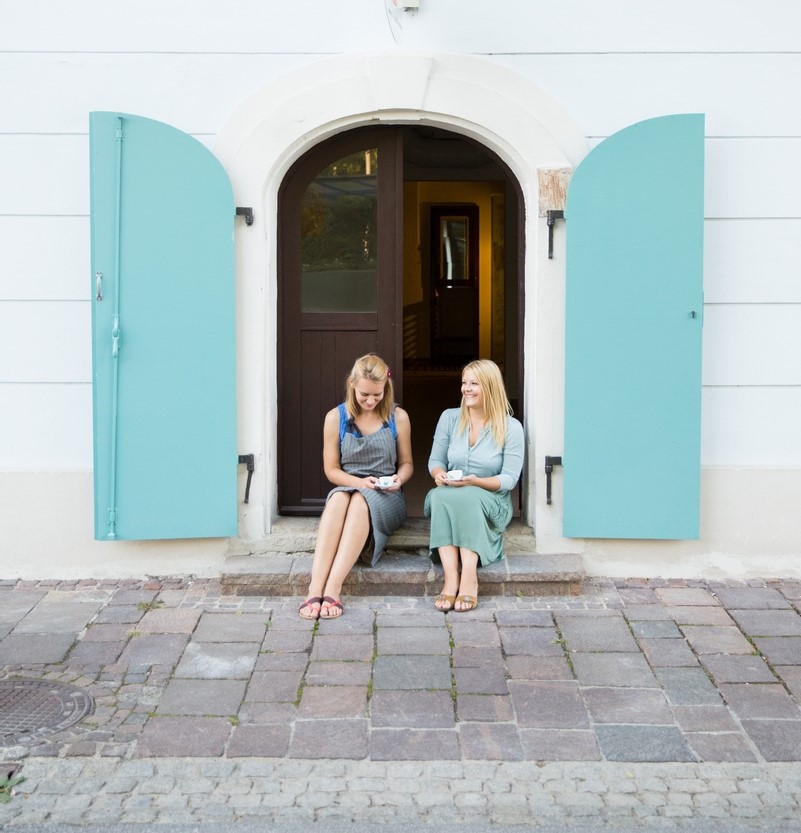 They are bosom buddies. Sandra Auer and Yuno Khripunova are ideally matched and the founders of Omas Teekanne at Nikolaiplatz 1. Sandra is a passionate chef and whips uppies and meals of local and seasonal products. Yuno loves to upcycle tableware that she finds on flea markets, and designs illustrations as well as products. Together they organize events, from DIY workshops to dances. No matter if sewing, stamping, writing or painting – creative people for sure get a taste for creating something themselves. At Omas Teekanne Shop you can find carefully selected design articles, unique presents, a broad range of teas, tea accessories and tableware in many different designs and styles, as well as manifold home accessories, from vintage to contemporary.
In the creative tea- and coffeehouse with a nostalgic touch, everything tends to be a bit slower. Decorated in the style of the 1950s and 1960s, with old records and vintage furniture as well as books and magazines from the past long forgotten, Sandra Auer and Yuno Khripunova celebrate vintage treasures from long ago. They offer teas of diverse variations: from hot to cold, in smoothies or cakes. There is of course also coffee and the one or other pastry creation. Every first Saturday of the month you can enjoy a delicious brunch and on Friday afternoon at 5pm the two ladies host the afternoon teatime.
Contact
Omas Teekanne
Nikolaiplatz 1
8020 Graz