Full Member
Number One
Where design meets pleasure: At reync & schoene designwerkstatt of Kathrin Frank and Iris-Maria Zehetner, fashion and interior design meet pleasure.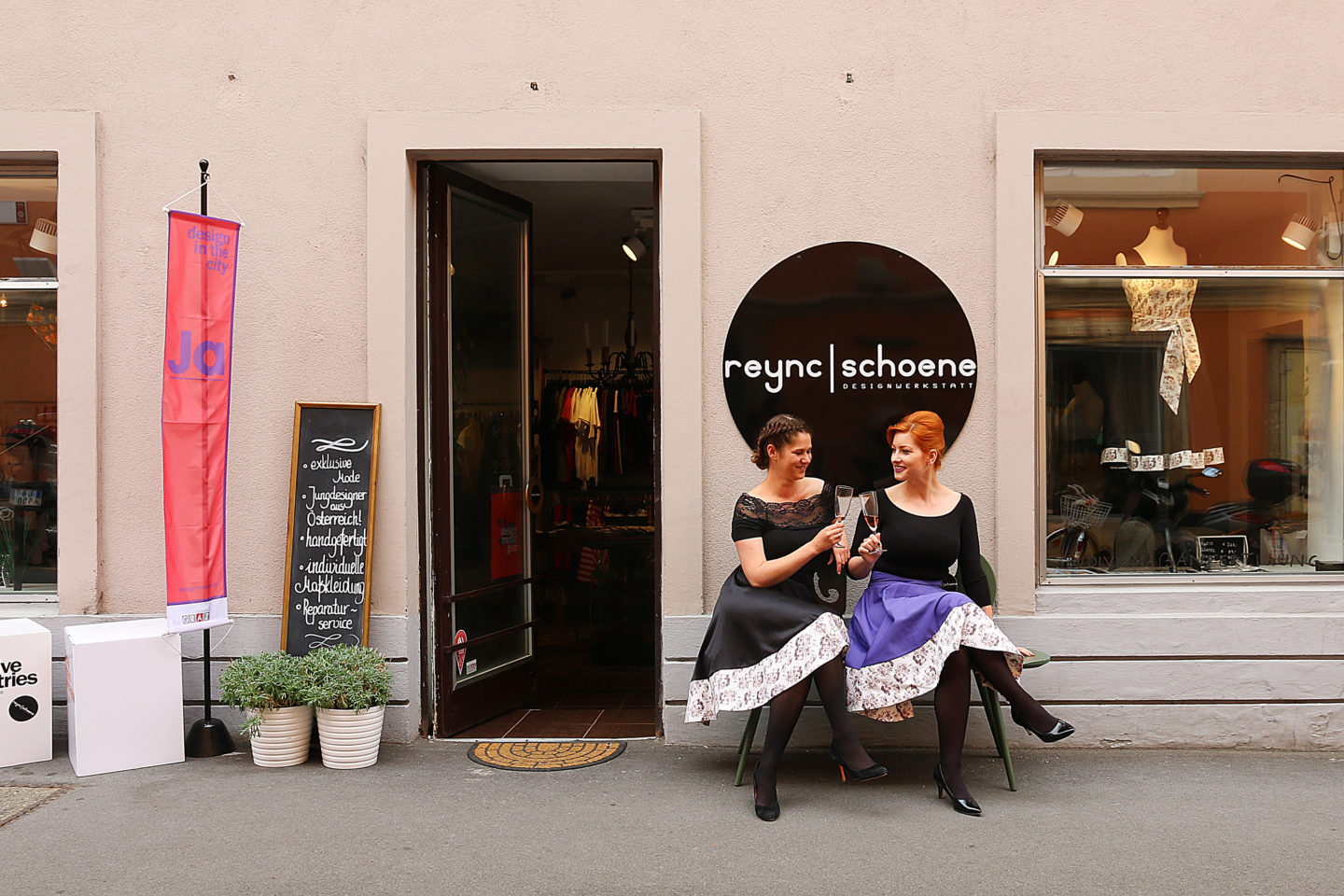 At Buergergasse 7, Kathrin Frank, alias 'the pure one' and Iris-Maria Zehetner, alias 'the glamorous one' – together they are reync & schoene (deriving from Old High German) – fulfilled their dream of an own shop in 2016. Fashion, furniture and design pleasure invite you to take a glimpse, make a selection and try on whatever you like. Almost all of the unique pieces come from Austrian design labels such as Decasa Kreativstudio, Irina Hofer, Anja Lauermann and Manuel Essl Design and do wow their customers, due to their fancy cuts, trendy patterns and fantastic quality in terms of fabrics. Still, this is not only a place for fashionistas but at reync & schoene customers can also buy furniture by R.I.O.F., metalmobil or Vincent Shepard as well as wines of the vinery Hirschmugl Domaene or beers by Eule.
In the future, they two ladies will focus on making customized clothes that emphasize the personality of the person wearing them and that leave room for individuality. For quite some time the two designers have also been offering their own fashion line. reync & schoene combines a clear modern line with a touch of beloved details of former days.
Contact
Number One
Bürgergasse 7
8010 Graz