Full Member
look! design
We provide a top stage for your messages!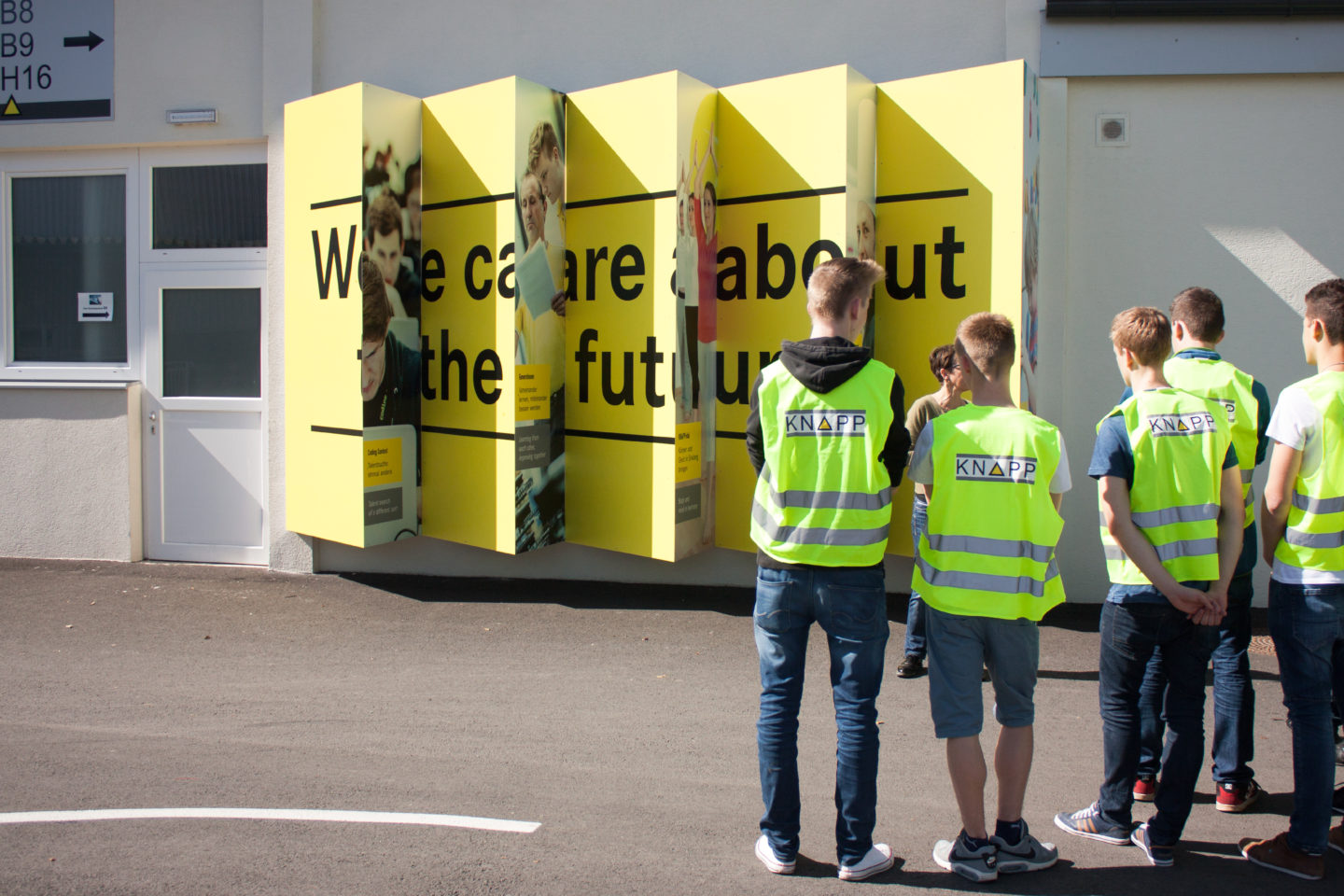 The Graz-based agency look! design specializes in putting a spotlight on brands, products and companies and hence, opens up unique perspectives. For ten years, the team around Stefanie Schoeffmann has gone beyond the classic spectrum of graphic design and works with an inter-disciplinary approach – in print, web and space.
First, you have to listen. Then sort, organize, make it easy to understand. And in the end, take everything and bundle it in the form of compact information packages. "The work process is al-ways the same," explains Stefanie Schoeffmann, "no matter if it is about interior design or the concept of a look." Since 2003, the Vorarlberg native has been operating as an entrepreneur and since 2008 she has been running her Graz-based agency look! design. At the beginning, it was based at Jakoministrasse but now the company with a six-person staff is located at Grieskai.
One look at the references of look! design shows the variety of the scope of activities and their sensitivity in terms of conception and implementation of each project:
• entertaining and informative interactive tours through big companies like KNAPP, VINOBLE, Graz Airport and Vulcano Schinkenmanufaktur
• perfectly staged top performances and complex technological innovations of Styrian companies at the Architecture Biennale in Moscow or at the Zukunftstag (Future Day) at Stadthalle Graz
• innovatively developed interior and design concepts such as for the headquaters of the media company Russmedia or the coworking space blueLAB at Rondo
• positive interventions, respectful signals and a clear orientation in terms of the design of the intensive care unit for children and adolescents and the neonatology unit at the LKH Leo-ben and the guidance systems at the Caritas sites Paulinum and Marianum
• transfer of knowledge and varied dramaturgy in the design of numerous exhibitions at GrazMuseum or, most recently, at Quellenhaus Bad Radkersburg
• and classic branding such as the look of the Graz Murinsel, the Smart Wood House in Lungau/ Salzburg, and the Styrian company Kiefer technic
Contact
look! design
Grieskai 10
8020 Graz
Mag. FH Stefanie Schöffmann