Full Member
Krenn.49
In Edelsbach in Southern Styria they make wine with rough edges - although it is still round.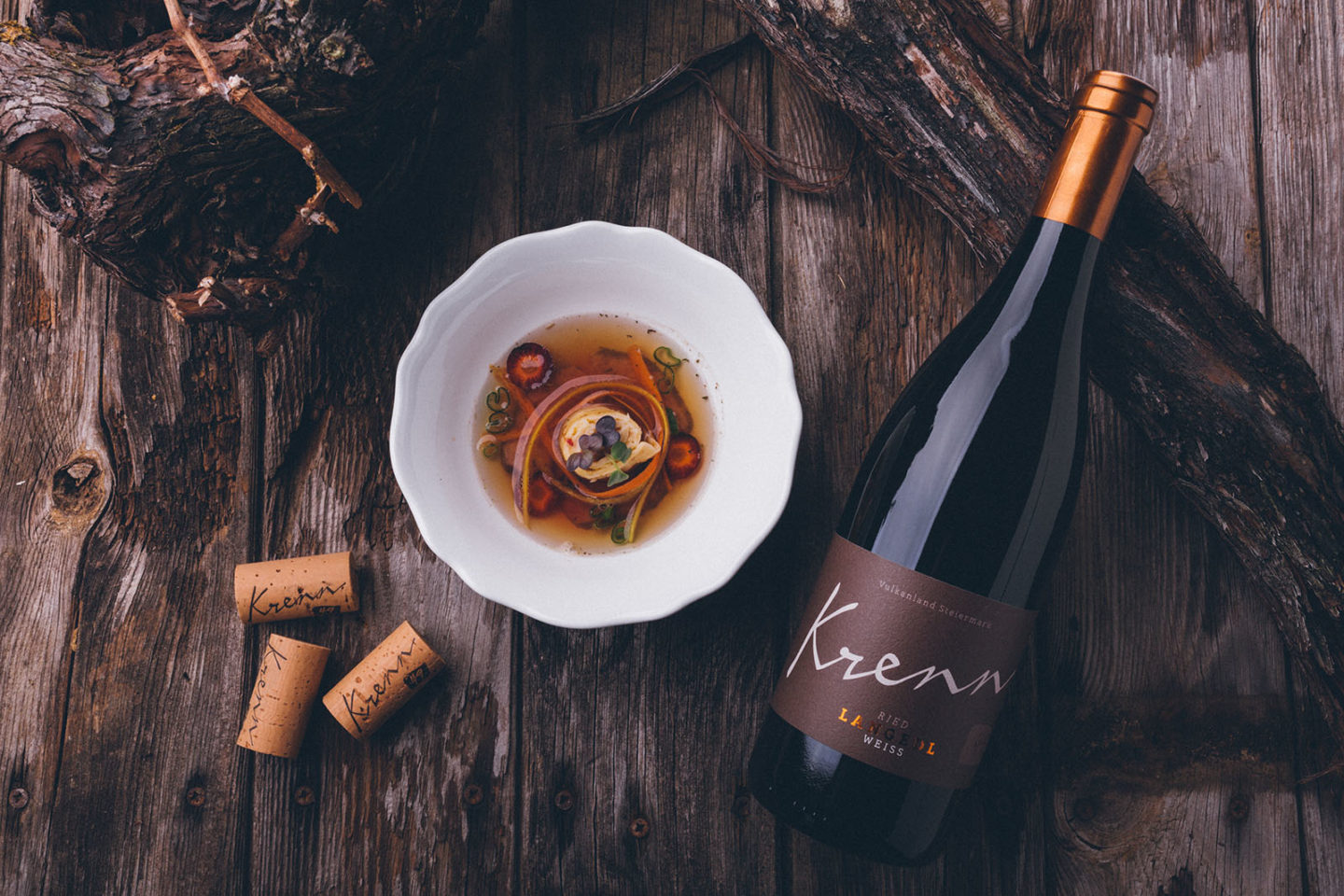 In 1968, at Hoedlleitn, Grandfather Josef laid the foundation for the current wines of the family company, located at Edelsbach No. 49. Today Josef Krenn and Barbara Sitzwohl continue to run the wine company and Buschenschank (Austrian tavern) in the third generation – with the same passion for wine but with the help of new approaches.
The lines 'Klassik (Classic)', 'Vom Sand (From the sand)' and 'Alte Reben (Old vines)' reflect the different typical characteristics of the reed (Langedl, Hoedlleitn, Buchgraben) surrounding the parent firm. The wines of Krenn.49 – from Styrian classics such as Weissburgunder, Welschriesling or Sauvignon Blanc old vines such as Blauer Zweigelt or Burgunder-Cuvée 'LANGEDL weiss' (matured in barrels) – are produced in Steirisches Vulkanland (Styrian volcanic region). According to Krenn.49's philosophy 'Wine needs time' each type of wine is newly created by hand every year.
The whole year, Josef Krenn Junior carefully accompanies his wines and thus spends most of his time in the vineyards. He especially cares about longevity and sustainability. Here, sheep take care of fertilization and mowing. Barbara Sitzwohl is a career changer and the good soul of the company. She operates in the vineyards and is the host of the in-house Buschenschank. Additional, she is responsible for the marketing of the wine company.
Krenn.49 created an own Cuvée out of the wine types Rivaner, Chardonnay and Welschriesling for Designmonat Graz 2017.
Contact
Krenn.49
Edelsbach 49
8332 Edelsbach Bei Feldbach