Full Member
INNOCAD Architecture
A pragmatic approach to projects and clear, unconventional concepts characterise the work of the architecture office. Themes are often interpreted in complex ways. Credo: Work with your brain, act from your heart.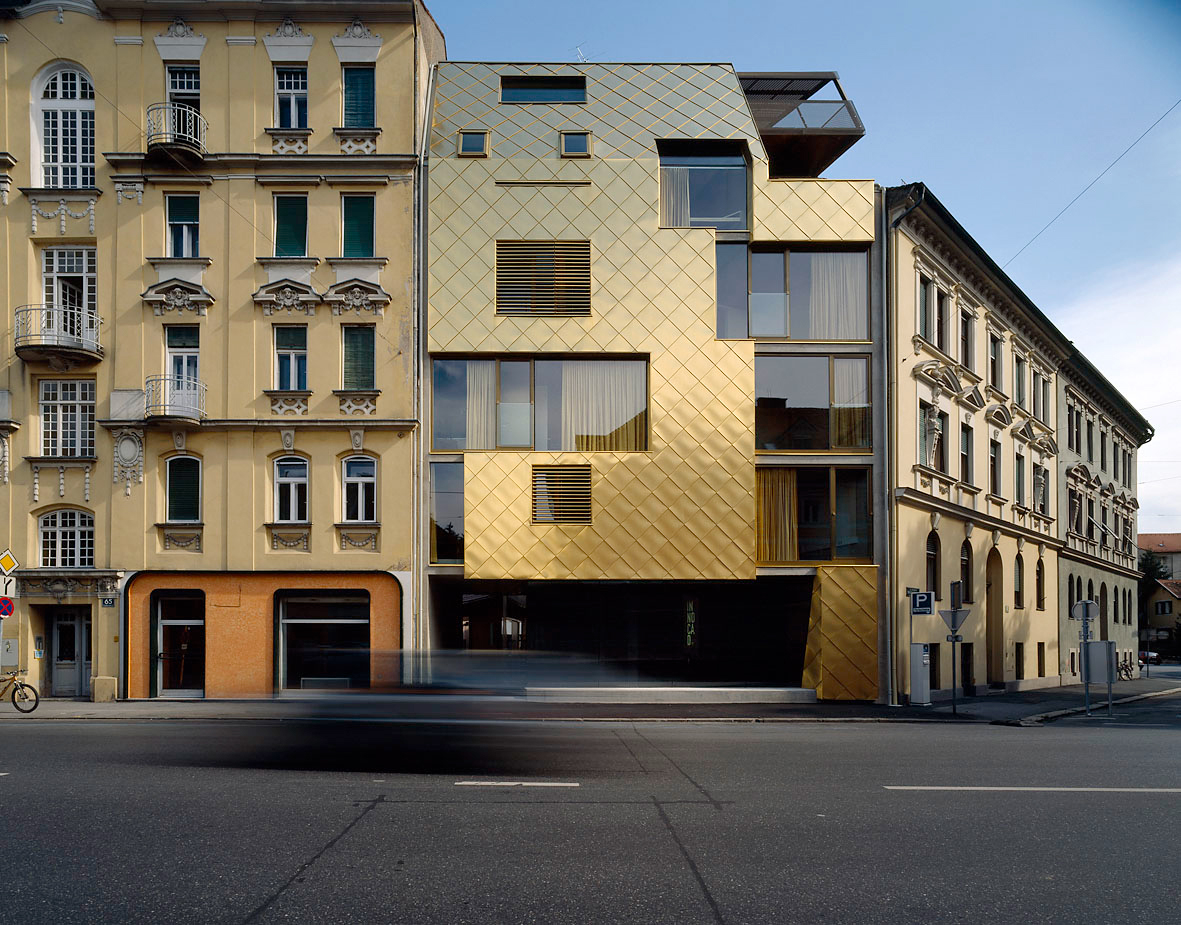 INNOCAD was founded in 1999 by Martin Lesjak and Peter Schwaiger in Graz. Since then, they have completed numerous projects of various sizes and scope in the different fields of architecture and interior design such as residential, office, hospitality, healthcare, mixed-use, educational, public, and retail. The team is internationally renowned for their "out of the box" thinking and their analytical, pragmatic and unconventional approach to architecture and design by creating solutions with purpose and meaning. INNOCAD focuses primarily on their work's quality and relevance as well adhering to a responsibility to cultivate a consistent vision as well as a team that is able transition their practice through multiple disciplines.
Beside many signature works – the firm's homebase Golden Nugget, corporate headquarters for C&P and XAL, and several residential buildings – the studio has created interior and exhibition designs for the History Museum and Armory Museum in Graz and the Solar Innovation Center of DEWA in Dubai. They have also done the space planning and interiors for the HQ of several international clients including Abdul Latif Jameel Investments and the Ministry of Economy in Saudi Arabia, Volksbank South Tyrol in Italy, Austrian Railways and Microsoft in Austria. Current projects include a mixed-use building in New York in US, the World Academy in King Abdullah Economic City in Saudi Arabia, and a new hospitality design concept for a worldwide brand of the AccorHotels Group.
Martin Lesjak – Designer of the Year 2015 and Architect of the Year 2016
In addition to INNOCAD Architecture, Martin Lesjak co-founded the product design studio 13&9, with designer Anastasia Su, which creates products for global clients ranging from lighting, furniture, fashion, accessories to sound design. Lesjak also received one of the international architecture and design community's top honors, "Designer of the Year 2015" by Contract Magazine from US, followed by "Architect of the Year 2016" by magazine BUILD from UK. Over the years INNOCAD has been published internationally and recognized with various awards, honors and nominations in each field of architecture and interior design.
Contact
INNOCAD Architecture
Grazbachgasse 65a
8010 Graz