Full Member
GUSSMAGG-art
GUSSMAGG-art is specialized in the visualization of business topics and designing creative corporate images. The images are painted and drawn by hand and targeted on generating certain emotions. The artistic statements immediately attract attention and have a high recognition value.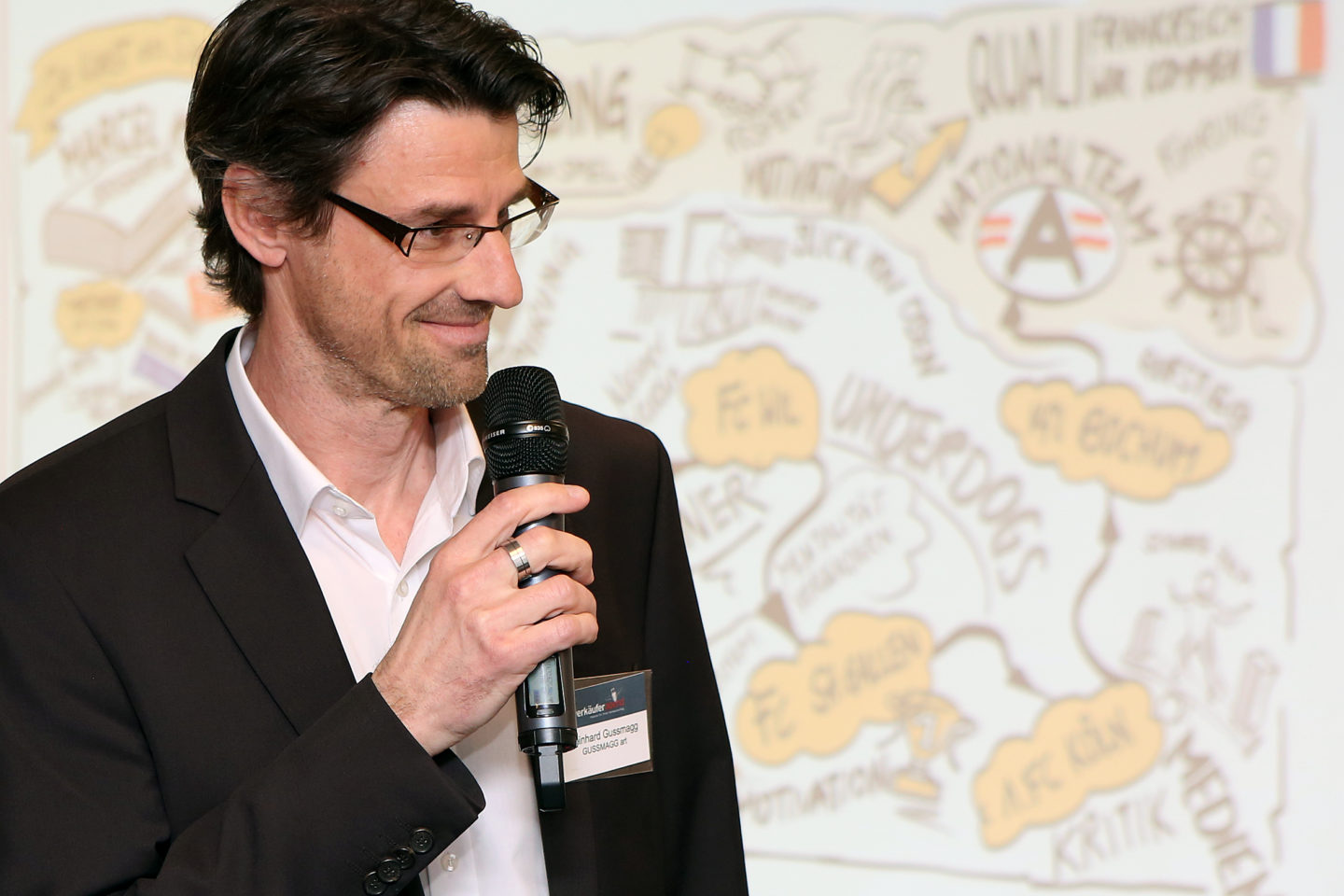 Understand visions and aims of people, make them graspable and visible for others – those are the aspirations of artist Reinhard Gussmagg. Due to his experiences of many years in the field of Sales & Marketing, which he has gathered in companies in Austria and abroad, Gussmagg is good at quickly comprehending corporate processes, values and visions and via a creative process converting them into the adequate visual vocabulary. Depending on the field of application, he uses different materials and media. From a large-size acrylic painting to the electronic logo on the tablet, there are no limits to the creative implementation. Apart from the classical use of paintings, his works are getting more and more popular in the web, on folders or fair stands or as eye catchers in lectures. Due to the perfect electronic adaption of the format, the pictures can be used as advertising media for different kinds of media and for a big target group. Corporate messages are noticed much faster by customers and incorporated more effective because of the striking and unusual form of presentation, which on the other hand has an impact on the purchasing behavior of the target group, which again fosters the positioning of the brand!
In terms of organization, fast graphic displays of strategic and changing processes provide a quick common understanding, so by using the pictures teams can work on achieving their goals more effectively.
Contact
GUSSMAGG-art
Höhenstrasse 64d
8074 Raaba