Full Member
Fachl Graz ('s Fachl)
With the shop concept for `s Fachl Markus Groß puts special emphasis on sustainability and a mixture of various fields.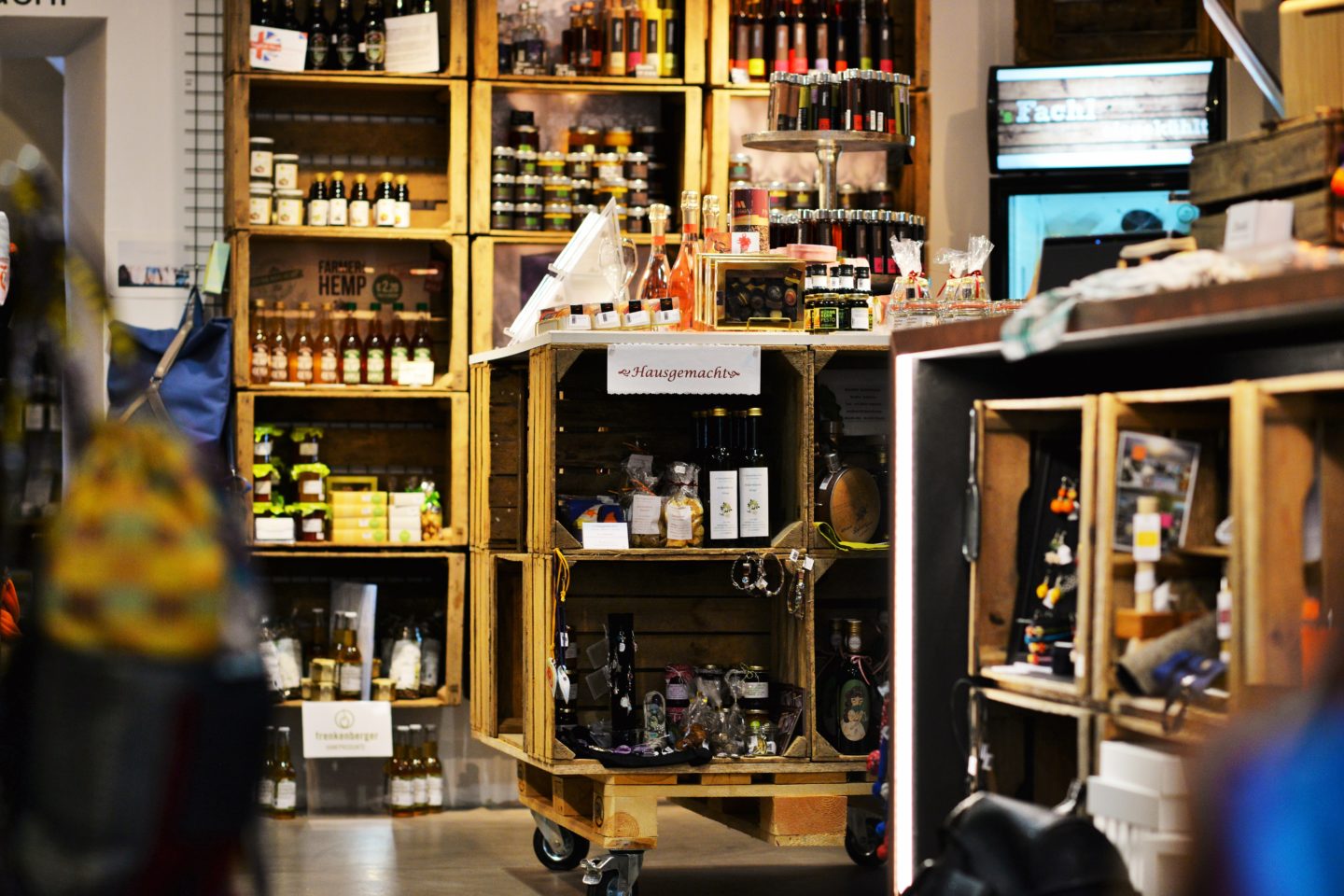 Markus Groß considers himself as a dropout. This is not to say he drops out of society, he also did not go on a round-the-world-trip. By becoming self-employed he wanted to prove that you can overcome every obstacle and that someone does not necessarily need to work in the same field forever. Originally he did a apprenticeship as tool making technician and worked in the field of production management at Magna Steyr Fuel Systems in Weiz. In 2008 he attended the training school for engineering and operating technology in Weiz and graduated Bachelor of innovation management at Campus 02 in 2016.
After his graduation Groß had the idea of opening `s Fachl. This is a shop concept for creative people, direct marketers, artists and craftsmen. It provides retail spaces in the form of weathered fruit boxes, but also tables and coat hooks can be used as micro retail spaces. Tenants get the opportunity to conduct a business without having to open their own shop. This business model was originally developed in 2015 in Vienna by Christian Hammer and Markus Bauer. In July 2016 two further locations have opened in Salzburg and Villach. Since October 2016 a `s Fachl shop also opened in Graz. Groß aims to establish the shop in Graz as a strong partner for small businesses. " A mini mall in the centre of Graz", as Groß explains.
Contact
Fachl Graz ('s Fachl)
Herrengasse 13 im Innenhof
8010 Graz